Coordinator of Keyboard Studies and Music Theory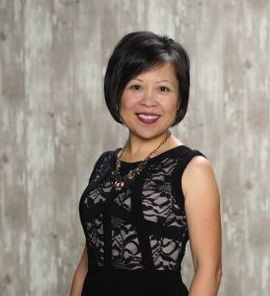 An international artist, educator, and scholar, Dr. Sarah Chan has engaged a residency of musical artistry, teaching, and research across three continents.  As concert pianist, Chan has garnered numerous awards, including The American Prize in Piano Performance, three-time selection as "Rising Artist" by New York Concert Artists and Associates, distinguished features in New York's Carnegie Emerging Artists and Evenings of Piano Concerti III-V concert series, and the professional division prize of the 2014 PianoTexas International Festival Concerto Competition.  International performance engagements include solo recitals at the Kennedy Center for the Performing Arts (Washington, D.C.) and St. James's Piccadilly (London) during the 2015-2016 season, as well as past engagements at the Berlin Philharmonic Hall Kammermusiksaal (Berlin), Künstlerhaus Concert Hall (Munich), La Cité Internationale des Arts (Paris), Le Cinéma Balzac (Paris), Sala Ateneu (Bacau, Romania), Beifang University for Nationalities Performing Arts Center (China), Ningxia Normal University Concert Hall (China), Carnegie Hall Weill Recital Hall (New York), Merkin Concert Hall (New York), Meany Hall for the Performing Arts (Seattle), Maryland Hall for the Creative Arts (Annapolis), Ed Landreth Hall / Auditorium (Fort Worth), Altamura Center for Arts and Culture (NY), Enid Symphony Hall (OK), Seattle Chamber Music Festival, Battelle Northwest Young Artists Series, and Seattle Ladies Musical Club Awards-Debut Series.  As soloist with orchestra, Chan has performed with the National "Mihail Jora" Philharmonic Orchestra of Romania, Romanian State Symphony Orchestra, New York Concert Artists Symphony Orchestra, Seattle Philharmonic Orchestra, Manhattan Chamber Orchestra, Fort Worth Symphony Orchestra, and Enid Symphony Orchestra.  Chan has furthermore participated in the music festivals of L'Académie d'Eté du Haut-Nivernais (France), L'Académie Musicale Internationale de Moulin d'Andé (France), Amherst Summer Piano Festival (MA), and Olympic Music Festival (WA).  
A native of Hong Kong, Sarah Chan received her formal education in the United States and in France.  She trained musically at the Eastman School of Music of the University of Rochester (D.M.A.), Le Conservatoire National Supérieur de Musique et de Danse de Paris, Peabody Conservatory of Music of Johns Hopkins University (M.M.), Manhattan School of Music (B.M.), and the University of Michigan, where she was awarded the Wolaver Full Tuition Scholarship Award for dual degree studies.  Concurrent with her musical pursuits, Dr. Chan engaged liberal arts studies at La Sorbonne, Columbia University, and the University of Michigan, concentrating in French and French literature studies and cultivating an interest in 17th- and 18th- c. French works.   
As Assistant Professor of Music (Keyboard Studies and Music Theory) and Coordinator of Keyboard Studies at California State University, Stanislaus, Dr. Chan teaches applied piano, accompanying, piano pedagogy and literature, and advanced theory subjects (counterpoint, post-tonal compositional techniques, chromatic harmony, form and analysis).  Dr. Chan also holds the title of Visiting Professor of Music at Ningxia Normal University in China, an honor bestowed in June of 2015 in recognition of her contributions as an international music expert and summer resident artist-teacher.  In previous years, Dr. Chan served at Northwestern Oklahoma State University, as Director of Keyboard Studies/Music Theory, History, and Composition in the Department of Fine Arts, and as Instructor of French in the Department of English, Foreign Languages, and Humanities.  She has also taught at the Eastman School of Music of the University of Rochester.  Teaching awards include two nominations for the John Barton Distinguished Teaching and Service Award at Northwestern Oklahoma State University, and the Award for Excellence in Teaching at the Eastman School of Music for her work in piano instruction.  Dr. Chan adjudicates for many competitions, including The American Prize and the U.S. Open Music national piano competitions, and has taught masterclasses at the professional, graduate, collegiate, and pre-college levels throughout the U.S. and in Asia. 
In scholarly work, Dr. Chan maintains a keen interest in musical developments arising from distinct periods of artistic-cultural dialogue.  Research areas include the aesthetic, compositional and performance analysis of contemporary Chinese piano music with historic relationship to linguistic, artistic, and cultural influences of native and European heritage; the artistic and cultural interchange resonant in turn-of-20th-c. French and Spanish piano music; the movement of pioneer music during the great American westward expansion of 1840-1930; and arts investment as a significant contributor to social and economic growth of municipal, regional, and national communities.
With a passion for the artistic inspiration, musical engagement, and academic enrichment of others, Sarah Chan is enthusiastic to motivate a new generation of movers and shakers in the performing arts, education, and culture.  She is furthermore excited to see a flourishing of the arts and humanities in multidimensional sectors of society, culture, and life wherever she is called to serve.
Contact Information
Building Location:
Building #6 (Music Building) - See Map
Office Location:
M 42 - See Map
Phone: (209) 667-3429
E-mail: schan7@csustan.edu