Stanislaus State's Outstanding Research, Scholarship and Creative Activity Award is presented annually to faculty who exemplify scholarly achievement based on career productivity, the impact of their work on others, the importance of their accomplishments and their future agenda.
For the 2021 academic year, the recipients of this award are Associate Professors Xun Xu, Gina Cook and Sarah Chan.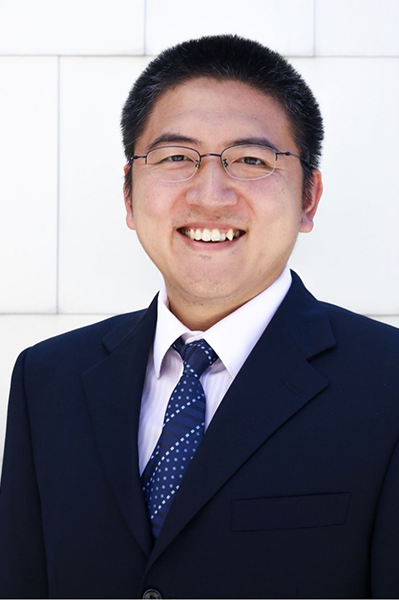 Associate Professor, College of Business Administration
Xun Xu's students can count on him being just an email away.
An associate professor of operations management in the College of Business Administration, Xu firmly believes in the importance of "staying with the students" while they progress through Stan State and after they graduate.
When he receives emails from former students, he is happy to read their personal updates, cheer their professional accomplishments and offer advice on whatever business problems have them vexed.
"I tell my students to always consider me as an important resource for them," he said. "I'm not just a teacher, I am their professional facilitator. Their success is my success."
From a business student's perspective, staying in touch with Xu after graduation makes good sense. Continually engaged in research, Xu is a wealth of practical knowledge in multiple areas of business operations, including service operations, supply chain management, business analytics, logistics economics and customer behavior.
In six years at Stan State, his research has led him to publish 46 peer-reviewed journal articles, and he happily shares his findings with students and alumni who can use the information to improve operations at their workplaces.
Xu's published articles over the past year have included an analysis of consumer responses to the information included in online listings in the sharing economy, an examination of how different types of evaluation options can affect people's opinions of their purchasing behavior and an in-depth look at the dynamics of the operating efficiency improvements in service industries.
In addition to the articles he has published, Xu has made numerous professional presentations at conferences and in other settings over the course of his career. He currently has 10 papers under review and another 24 papers in progress.
Besides making him feel excited and proud, Xu says receiving an Outstanding Faculty Award in Research, Scholarship and Creative Activity encourages him to continue with his research activities and writing about his findings.
"From a professional development standpoint, this award is a milestone for me," he said. "It is a recognition of my research and publications and impact in the relevant field."
In the classroom, Xu urges his students to work hard, take on challenges, stay open to learning new information and apply newly-acquired knowledge to their work and daily lives. The ongoing process of learning and applying knowledge is the key to professionalism, he said, and he finds it very rewarding to be part of the process.
"When my students learn something through me, it gives me a great feeling of achievement," he said.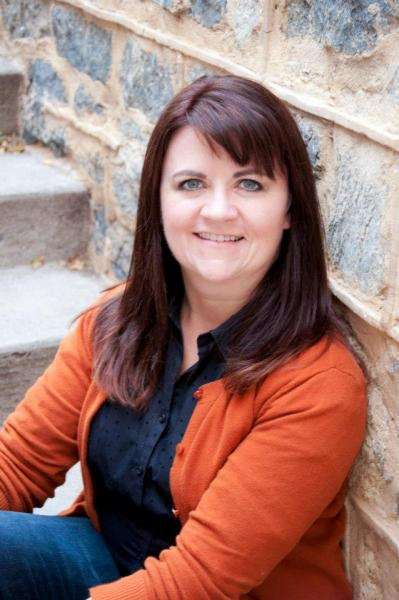 Associate Professor, Department of Psychology and Child Development
Ask Gina Cook which of her research accomplishments most fills her with pride, and she is quick to answer: PICCOLO and HOVRS.
PICCOLO is the acronym for Parenting Interactions with Children: Checklist of Observations Linked to Outcomes, and HOVRS stands for Home Visit Rating Scale. Both are assessment tools that Cook, an associate professor of psychology and child development, has devoted more than 20 years to researching, co-developing, refining and implementing worldwide.
Her research focuses on the ways caregivers — mostly parents and early childhood professionals who visit homes — support young children's development, particularly through home-based early intervention services. The PICCOLO tool helps home visitors work with parents to ensure family interactions support the development of children's social, cognitive and language skills. HOVRS is used to measure the effectiveness of those home visitors and teach them best practices.
"It is all to support parents and parenting so that their kids can be ready for school by age 5," Cook said. "By helping home visitors improve their practices, we help them better meet the needs of the families they serve."
PICCOLO and HOVRs were developed more than 15 years ago by a team that included Cook when she was working at Utah State University and involved with the Head Start and Early Head Start programs. Now translated into seven languages, the tools are used in almost every state and at least 12 countries. In Australia, a million PICCOLO assessment forms have been used as part of their national home visiting program, and in Peru, HOVRS is used to evaluate home visits in a national study.
"The fact that we developed these tools and now they are used all over the world is so exciting to me," she said. "It's fulfilling to see that my research is affecting people all over the world and directly improving lives."
She said she loves the research, and that research is what drew her to teaching.
"I love sharing the research with my students, getting them to fall in love with research, helping them understand why and how we support children's development and how the research supports it," she said. "I love helping students become good users of the research, and I also appreciate hearing from students how they learned something in class that was based on research, and then how they applied it in the field."
Over the years, Cook has become a sought-after consultant and trainer for PICCOLO and HOVRS and has seen firsthand how the tools can benefit children. For example, in the Los Angeles area, a program that started using PICCOLO and HOVRS saw children significantly better prepared for school over a three-year period.
Cook also sees proof that teaching PICCOLO and HOVRS to her Stan State students improves their professionalism and helps them in their careers.
"I get emails from former students who appreciate learning about PICCOLO and HOVRS, and now they are using the tools in their jobs," she said. "And I've also heard from students who say knowing about PICCOLO and HOVRS helped them get their job because it put them over the top when their employer made hiring decisions. Reading those stories motivates me to do more."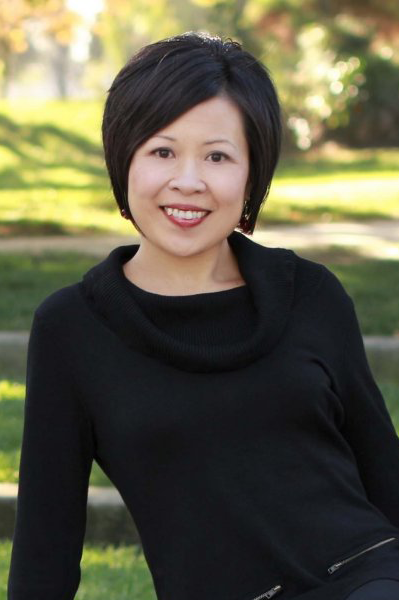 Associate Professor, Department of Music
An acclaimed international concert pianist and associate professor of music, Sarah Chan brings a worldview, a love of life and a passion for teaching to her classes at Stanislaus State.
Throughout Europe, Asia and North America, Chan has performed gracefully and skillfully on the stages of famed venues that include Carnegie Hall, the Kennedy Center for the Performing Arts, National Philharmonic Hall of Ukraine, and the Berlin Philharmonie. Some highlights of her performances and work include a Solo Piano Recital-Berlin with interview; Concerto Performance, Beethoven Piano Concerto No. 1, with New York Concert Artists Symphony Orchestra; and a live TV interview-artist feature on Ukrainian TV.
At Stan State, she combines her global experiences with her technical knowledge and love of music while teaching keyboard studies and music theory to her students, encouraging them to grow and flourish musically as well as personally.
"The opportunity to cultivate, develop, and help others along their journey in life is not only a great honor and privilege but also a high responsibility," Chan said. "To help others see more of who they are, to draw out more understanding of their personal value, their gifts and passions, and to help them develop personally, soulfully, academically and professionally inherently comes along with my calling to support others in discovering their own direction, purpose and destiny in life."
As both a prolific performer and dedicated educator, Chan's impact at Stan State has transformed countless students and enriched the community that surrounds the University. Making artistic, educational, personal and professional contributions to society, she says, is what keeps her going.
"Investing in others is the greatest reason for doing what I do," she said.
Within the past seven years of her time at Stan State, she has taught applied piano, collaborative piano and accompanying, class piano, piano literature, piano pedagogy, 18th-century counterpoint, form and analysis, orchestration, 20th-century compositional techniques, chromatic harmony and masters' degree program offerings in interdisciplinary studies. In previous university teaching, she furthermore taught music history, ear training and French.
While she has earned numerous performance awards — including The American Prize in Piano Performance, "Rising Artist" selection by New York Concert Artists and Associates, and the PianoTexas International Festival Competition professional prize — Chan says contributing to the growth of others is the prize she most values.
"My greatest accomplishment is always in seeing others grow, and particularly when it is a direct result of knowing that how I have spent my time, energy and resources of presence and love has helped them flourish," she said.
On an international level, Chan is frequently invited to present performances, piano masterclasses, lectures, improvisation workshops, and teachers' seminars on creative and innovative pedagogy and practice. She recently engaged in a performance-teaching tour in Ukraine, presenting several all-day Ukrainian national and regional teachers' workshops, discussions and masterclasses at the Ukrainian Global School, the Center for Educational Initiatives "Toloka" of the University of Educational Management and National Academy of Educational Sciences of Ukraine, Mariupol Specialized School of Music and Mariupol School of the Arts.
Originally from Hong Kong, Chan received her education in the United States and France. She earned a Doctor of Musical Arts at the Eastman School of Music of the University of Rochester and trained at Le Conservatoire National Supérieur de Musique et de Danse de Paris (Paris Conservatory of Music). She earned a master's degree in music at the Peabody Conservatory of Music of Johns Hopkins University and a bachelor's degree in music at the Manhattan School of Music, with additional studies in music and liberal arts at the University of Michigan, Columbia University, and La Sorbonne.
When Chan gives her students advice, she offers a version of "do what you love." It is the advice to which she subscribes, speaking from both experience and the heart.
"Dedication, passion, authenticity, love for your work, commitment of focus, personal discipline, hard work and relentless pursuit of excellence in what you do are some of the practical keys to success," Chan says. "The direction of your vision is very important. If you are committed to the process of growth, you will work hard to get there, to be there — there, meaning the objectives of your love to develop and flourish — even when it doesn't look like you have exactly arrived at the given moment, and even if you encounter setbacks along the way. When you spend your life committed to living, growing, and developing, you are simply loving the music of life itself."