Join us at Stan State! 
The California State University is committed to maintaining an inclusive community that values diversity and fosters tolerance and mutual respect. We embrace and encourage our community differences in Age, Disability, Race or Ethnicity, Gender, Gender Identity or Expression, Nationality, Religion, Sexual Orientation, Genetic Information, Veteran or Military Status, and other characteristics that make our community unique (EO 1097).
California State University, Stanislaus is a collegiate community that serves a diverse population of students, faculty, staff, and administration. These facets of diversity encompass but are not limited to race, ethnicity, nationality, sex, sexual orientation, gender, gender identity, creed, religion, age, social class, socio-economic status, physical and cognitive differences, political views, and veteran status. The University is intent on engaging with all of its community members in meaningful ways that support the values and strengths that each individual brings to this campus. In building a community inclusive of everyone, more than recognition, tolerance, acceptance, and celebration are required; Stanislaus State also strives to teach, incorporate, mediate, and promote issues of diversity that go beyond the surface.
Stan State embraces our diverse collegiate community and supports building a more inclusive community by, among other things, recruiting faculty to improve the diversity of the campus community to provide quality education to traditionally underserved students. Faculty diversity benefits underrepresented students, but also enhances the educational experience of students from well-represented groups.
Stan State is proud to be a member of the Higher Education Recruitment Consortium (HERC), a nonprofit consortium of 700+ colleges, universities, and related groups committed to being sites of belonging, where all faculty and staff can thrive.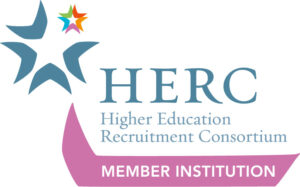 Notice to Prospective Employees
The University is an Equal Opportunity Employer and does not discriminate against persons on the basis of race, religion, color, ancestry, age, disability, genetic information, gender, gender identity, gender expression, marital status, medical condition, National origin, sex, sexual orientation, covered veteran status, or any other protected status. You can learn more about federal equal employment opportunity protections by accessing the Department of Labor's notices: Compliance Poster and Compliance Poster Supplement Individuals with disabling conditions who require accommodation during the recruitment process may contact the ADA Coordinator at (209) 667-3159. In compliance with federal law, all persons hired will be required to verify identity and eligibility to work in the United States and to complete the required employment eligibility verification document form upon hire.
The person holding this position is considered a 'mandated reporter' under the California Child Abuse And Neglect Reporting Act and is required to comply with the requirements set forth in CSU Executive Order 1083 as a condition of employment.
The University requires a criminal background check to be completed for all of its new employees, current employees seeking promotional or transfer opportunities, and current employees assigned new duties. Necessary background investigations will be conducted, as required, depending upon the job requirements of position. These could include, but are not limited to, employment verification, education verification, reference checks, and criminal records checks via processing of fingerprints through the Department of Justice and FBI, as well as, license verification upon employment. Additionally, all applicants or employees whose responsibilities include regular or direct contact with minor children are subject to the child abuse background check. Failure to consent to any background check will disqualify an applicant from further consideration. Additionally, an applicant who fails to provide the necessary information or who provides false or misleading information may also be disqualified from further consideration. Later discovery of false or misleading information related to the background check may result in the offer of employment being withdrawn or subject the employee to disciplinary action, up to and including termination. Full disclosure of all misdemeanors and felonies should be made in connection with this application.
In compliance with the Jeanne Clery Disclosure of Campus Security Policy and Crime Statistics Act, Stanislaus State annually posts the Campus Security Report. The annual report includes statistics for the previous three years concerning reported crimes that occurred on campus; in certain off-campus buildings or property owned or controlled by Stanislaus State; and on public property within, or immediately adjacent to and accessible from the campus. The report also includes institutional policies concerning campus security, such as alcohol and drug use, crime prevention, the reporting of crimes, and sexual assault. You can obtain a copy of this report on the Clery Safety Reports webpage.
Or you may request a printed copy by calling: (209) 667-3572; fax: (209) 664-7011; or email: compliance@csustan.edu.
Information regarding campus security reports at other locations can be found on the U.S. Department of Education's Campus Safety and Security website. 
Updated: October 16, 2023