Creative Media is an interdisciplinary Bachelor of Arts degree that unites expertise from a variety of disciplines. The major is designed to give students the opportunity to develop their abilities in critical thinking and teamwork as they create compelling narratives across media platforms. This program draws from diverse fields including Art, Anthropology, Business, English, Ethnic Studies, Gender Studies, Journalism, Political Science, Spanish and Theatre to bring together knowledge and practical experience. Students will build a foundational core in preparation for exploring their own interests in advocacy, design, creative writing, media and film, visual storytelling or live performance.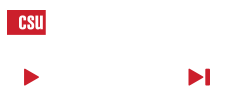 Check the Alliance out for great career resources.
Program Elements
The course requirements can be reviewed in the Academic Catalog.
Contacts
Jessica Gomula, Program Co-Director
Shannon Stevens, Program Co-Director
Program Learning Outcomes
Students will:
Develop technical proficiency and interdisciplinary skills (including writing, design, and video production) needed to progress from an idea through stages to a complete creative statement or journalistic product.
Synthesize disparate media into aesthetically successful, cohesive and meaningful forms of storytelling, uniquely expressing themselves through the fusion of creative disciplines.
Comprehend and apply the principles of media ethics and law across all media arts platforms. Meet the Code of Ethics Standards of the Society of Professional Journalists by producing work that seeks truth, is ethical, accurate, fair and diverse.
Work collaboratively on creative media projects and constructively evaluate and critique the work of self and others across creative media disciplines through visual and literary analysis, analyzing the form and content of works with attention to the intent, meaning and impact of works, considering complex factors of context, bias and historical and contemporary influences of society, culture and politics.