Learn about Congress by working in Congress!
​Expenses paid while you earn academic credits.
No matter what your major, if you're a student leader with a strong academic record and a commitment to public service, apply now for a Panetta Congressional Internship.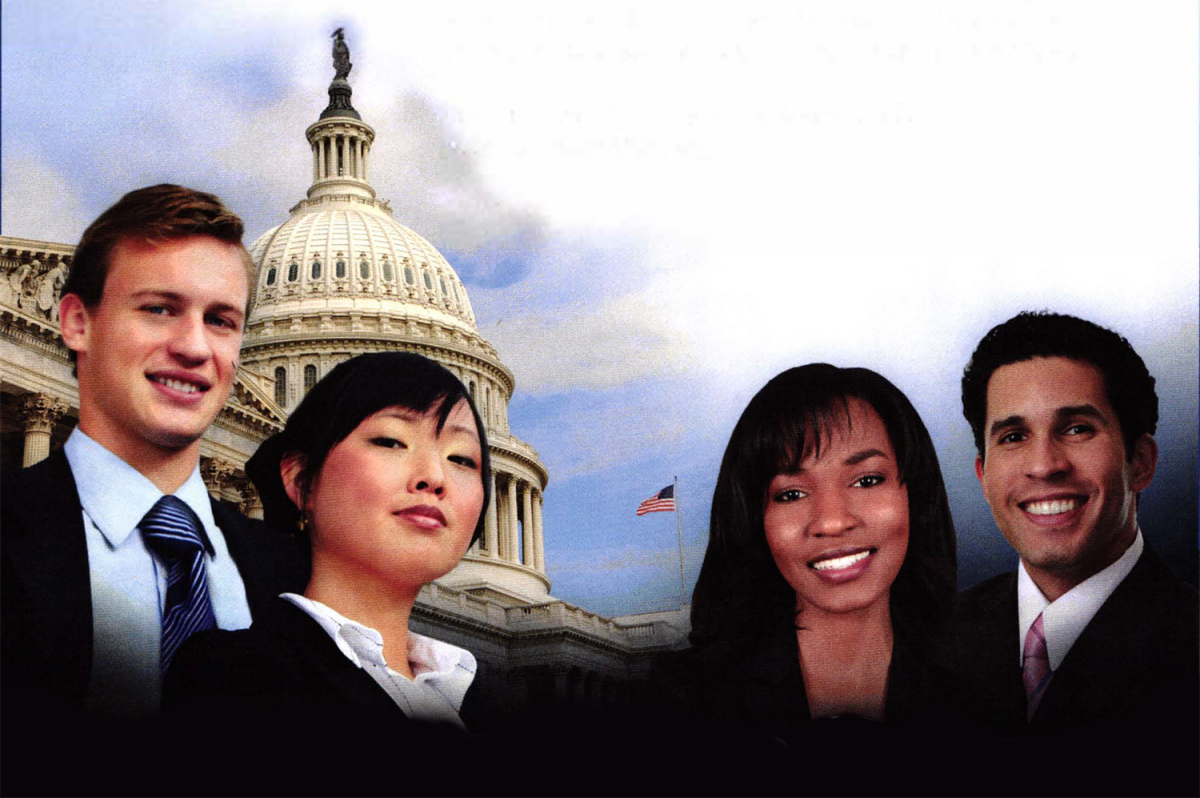 Each fall semester, the Panetta Institute for Public Policy, located on the beautiful Monterey Peninsula, provides selected California students an intensive two-week training course on the workings of the U.S. Congress, then sends them to Washington, expenses paid, for 11 weeks of service to a California member of the U.S. House of Representatives. While in Washington, Panetta Interns attend special seminars with government leaders, journalists and policy experts. Academic requirements include weekly reports, an experiential journal and a research paper, with 20 units of academic credit posted to your transcript for successful completion of these assignments.
Applications Now Being Accepted for the Fall 2023 Program
Applications Due Monday, March 13, 2023 by 4:00pm.
This Program offers an invaluable opportunity for selected CSU juniors or seniors to spend the Fall 2023 semester in Washington DC as an intern to a California member of the US House of Representatives. In addition to their work in congressional offices, Panetta Interns attend regular seminars and engage in academic coursework on policy issues and different aspects of government.
One student will be selected from Stanislaus State. The selected intern will spend two weeks training at the Panetta Institute at CSU Monterey Bay followed by an eleven-week residency in Washington DC.
All program, travel, and housing expenses are covered by the Institute; students also earn 20 units of academic credit, which will be posted to their university transcript.
At the time of the internship, the participant must be an enrolled junior or senior at Stanislaus State, with no more than 120 semester units completed by the start of the Fall 2023 semester.
A successful applicant must demonstrate a prior (and continuing) commitment to community and public service, a superior academic record, excellent communication skills in English (both speaking and writing), US citizenship, and California residency.
Participants selected for these internships must fully commit to the Internship Program, with no outside employment, no additional courses taken during the internship placement beyond those offered by the Institute, and no preparation courses for or scheduling of graduate school admission exams (such as the LSAT, GRE, MCAT etc.) during the Internship.
Applications from students must include all of the following documents:

complete college transcripts from all colleges/universities attended by the student
a resume
a two-page essay written by the student stating the reasons for their interest in the Panetta Institute's Congressional Internship Program
a copy of one of the student's more recently graded papers at Stanislaus, at least 3 pages long, with the professor's comments and grade written on the paper.

Complete applications are due in the Office of the Dean of the College of the Arts, Humanities and Social Sciences via electronic submission using the Online Application Submission Portal  by 4:00 pm on Monday, March 13, 2023. 
Finalists for the Internship Program from Stanislaus will be selected for interviews by the CAHSS Dean, the Provost and the University President. The student selected by this campus must be interviewed by Panetta Institute officials at CSU Monterey Bay prior to final confirmation of their selection.  Any questions or requests for additional information should be addressed to Associate Dean Stephen Routh at srouth@csustan.edu.