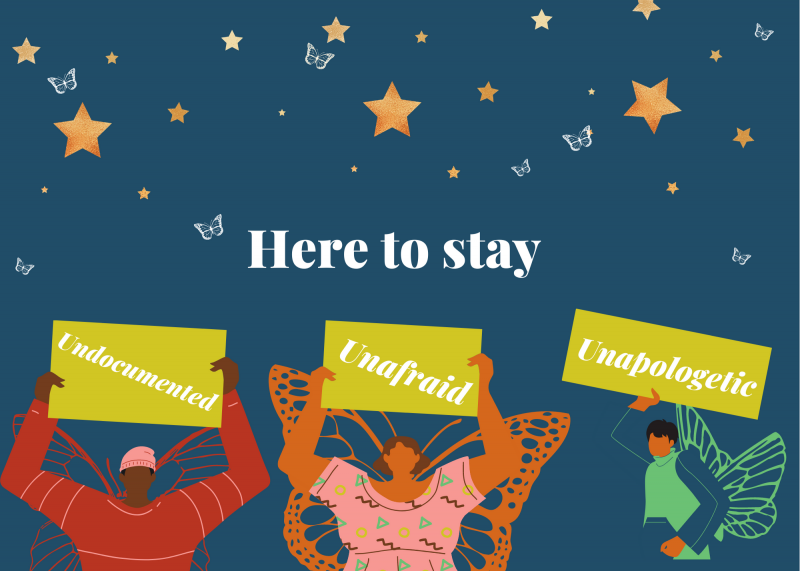 Undocumented Student Organization(Us) is a student-led, student run organization/ club founded at California State University, Stanislaus dedicated to empower our undocumented community.
Mission
The purpose of Undocumented Student Organization (Us) is to Nurture, Advocate, Empower, and Support Undocumented students from all backgrounds to successfully pursue a higher education and foster a supportive campus dedicated to educational and personal success.
Interested in joining the Us Club?
All interested students are invited to join and encouraged to participate. If you are interested in joining the Us club, please contact us at dreamers@csustan.edu.
What are the benefits of joining Us?
A support network: We share our day to day experiences, struggles, and successes with each other.
We provide each other with academic support and information about financial resources such as scholarships and fellowships.
A politically active student organization that advocates for legislation that empowers immigrant communities at a local and state level.
 Contact Us
Staff Advisor: Polet Hernandez | phernandez16@csustan.edu