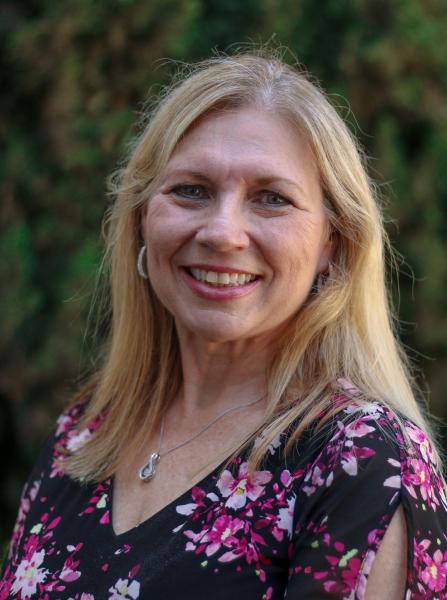 Dr. Karen Webster received her doctoral degree in Learning and Instruction with a Concentration in Special Education from the University of San Francisco. Dr. Webster has 13 years K-12 teaching experience in CA. She worked in a M/M special education setting during her tenure; with 10 years secondary and 3 years elementary teaching experience.
Currently, Dr. Webster is the Education Specialist Credential Program Coordinator and full-time faculty. She teaches numerous courses in the ESCP that include:
EDSE 4310: Introduction to Special Education Program and Services
EDSE 4560: Introduction to Instructional Design
EDSE 4450: Teaching Students with M/M Support Needs
EDSE 4810: Teaching Students with ASD
EDSE 4110: Teaching Reading in Special Education: Secondary (6-12)
EDSE 4570: Advanced Instructional Design: UDL
EDSE 4430: Assessment in Special Education
EDSE 4750: Applied Behavior Analysis
EDSE 4750: Consultation and Collaboration
Research Interests: Teacher Preparation inclusive of effective program design, UDL, Secondary Reading, Dyslexia, Social-emotional learning.
Teaching Philosophy: Creating a learning community is essential to motivate and inspire students to take risks, which is the goal of each of my courses. Learning is not always easy, but if my students know I am in their "corner," I feel that they will put forth their best effort. I believe that learning is a process; no one ever "arrives" at that "final destination" of knowing everything! As such, I encourage my students to be curious, creative, insatiable learners. I urge teacher candidates to stretch and grow and have fun learning. With these qualities, I am hopeful they can transfer their passion for teaching and excitement for learning on to their students.