Professor
College
College of the Arts, Humanities & Social Sciences
Phone
Email
Location
Bizzini Hall B215F
Steve Arounsack is a visual anthropologist with a strong background in community storytelling and digital media production. In particular, he is interested in the proliferation of Southeast Asian media and the representation of those regional cultures. His ethnographic research in Southeast Asia—principally Laos and Thailand—spans roughly 30 years.
Dr. Arounsack served as the lead cultural advisor and visual anthropologist for Walt Disney Animation Studios' Raya and the Last Dragon. This historic film is the studio's first feature animation inspired by the cultures of Southeast Asia. Additionally, his films have aired on PBS and screened at prominent Asian American film festivals across the United States. His seminal documentary Getting Lao'd (director, executive producer) examined the rise of modern Lao music and film and spent over a decade in production. Next-Gen Asian American Art (director, producer) garnered awards for Best Short Documentary, Best Directing, and Best Editing at the 2018 Sacramento Asian Pacific Film Festival; it premiered at CAAMFest and aired across the nation on PBS affiliates. Dr. Arounsack has chaired multiple national and international Southeast Asian film festivals and showcases.
Also evident in his work is an applied community focus. Dr. Arounsack developed several multi-media interfaces that showcased the human experience: war, resettlement, and healing. He served as the co-director (2016-2019) of the Center for Lao Studies' Between 2 Worlds Project, the lead for the Legacies of War's multimedia projects (2007, 2018), and as the first editor-in-chief (1996) of Lao Vision Magazine, one of the nation's first Lao American magazines.
Dr. Arounsack was part of the inaugural class of national Gates Millennium Scholars and earned a prestigious Sony Electronics award for innovative teaching. Dr. Arounsack is a professor of cultural anthropology and currently serves as the director of the Keck Visual Anthropology Lab (KVAL), one of the most advanced of its kind in California. He earned a Ph.D. in Ecology from the University of California, Davis.
Visual anthropology, Southeast Asian media (film and music) and culture, transnationalism, ethnoecology, documentary, and new media production.
Raya and the Last Dragon, 2021, Lead cultural advisor and visual anthropologist for the Southeast Asia Story Trust, (Walt Disney Animation Studios)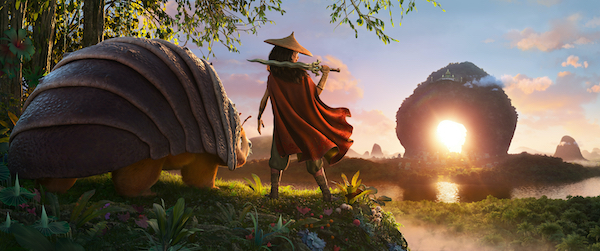 © 2020 Disney. All Rights Reserved
Next Gen Asian American Art (formerly, Halfway Home), 2019, Director and Producer (PBS, CAAMFest)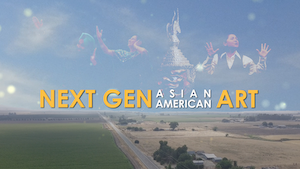 Getting Lao'D, 2018, Director and Executive Producer (Seattle, Houston, Sacramento, Philadelphia, Indonesia, Laos)
ANTH 2060: Introduction to Cultural Anthropology
ANTH 3000: Anthropology and Global Issues
ANTH 3106: Peoples and Cultures of Asia
ANTH 4030: Visual Anthropology
ANTH 4200: Applied Anthropology and Social Change
ANTH/GEOG 4250: Ethnoecology of Southeast Asia
HONS 3500: Information/Research/Analysis
HONS 3990: Capstone Research Proposal
HONS 4960: Honors Presentation Seminar