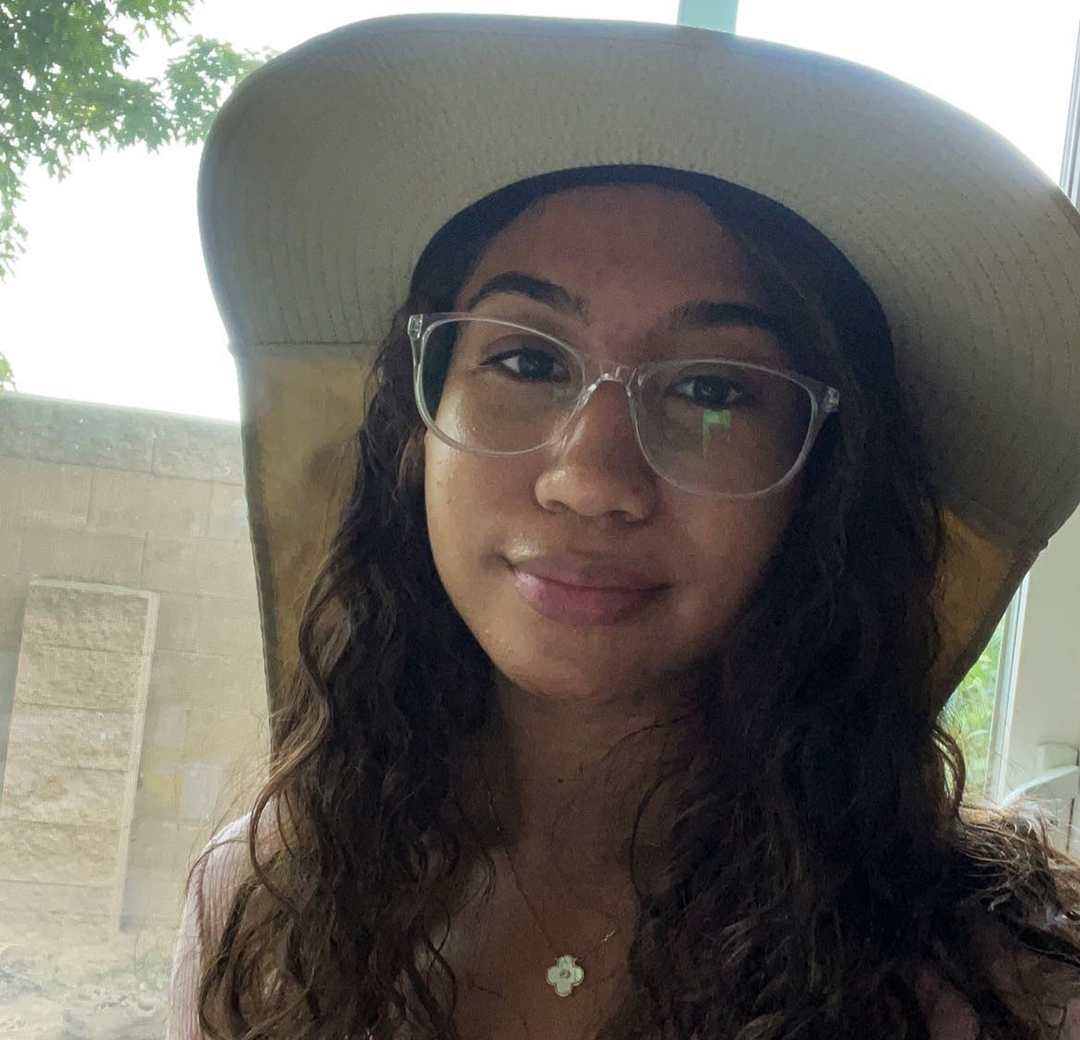 Vivian Aguilar has left an impression on many she encountered at Stanislaus State. 
English Professor and Department Chair Molly Winter thought enough of the psychology major with an English minor, to nominate her as a #StanGrad. 
Professor Victor Luévano made her his teaching assistant in his Experimental Methods and Design course after having her in the class, and Julia Sankey selected her to work on her research project tracking air pollution created by commuting to Stanislaus State. 
Vivian, and her identical twin Victoria, commuted to Stan State from their hometown of Riverbank, pursuing different paths. 
Vivian dreams of a career helping others take care of their health, whether through making the environment more sustainable and healthier, or through treating and preventing disease and addiction. 
Part of her drive was informed by her membership in Climate Action Now!, a campus club dedicated to sharing information about the very real climate crisis confronting the world. 
She will continue to work on climate issues, inspired by the reality that she and her classmates have proven they can handle any challenge. 
"The most powerful thing I have learned in my time as a student at Stan State is that human nature is inherently resilient," Vivian said. "We pulled through a pandemic, and I couldn't be prouder of my fellow students who are graduating with me this semester." 
#StanGrad File
Degree/Credential
Bachelor of Arts in Psychology
What memories stand out most from your time at Stanislaus State?
"A memory that stands out from my time at Stanislaus State is attending the 3rd Annual Indigenous Peoples Day event. One of my favorite parts of the night was the performance by rapper Apsáalooke and dancer Supaman. I enjoyed how several times he would ask the audience to turn to their neighbor and compliment or hug them. It was a fun night that reminded me of the beauty of cultural diversity and nature." 
Which faculty or staff member had the greatest impact on you, and why?
"A faculty member that had the greatest impact on me is Dr. Victor Luévano. He was my professor for Experimental Methods and Design, which involves learning laboratory methods and statistical techniques. When I joined the class, I had recently changed my major to psychology and felt a bit intimidated by the coursework, but Dr. Luévano's teaching style and positive feedback helped me feel confident in my abilities and helped me feel like psychology was the right major for me. I ended up being his TA for that class and he was my research mentor for my Senior Capstone Project.
Another faculty member that had the greatest impact on me is Dr. Julia Sankey. I took her Climate Crisis and Solutions class, and we are working on an air pollution/commuting research project together. Her drive to implement and vocally advocate for sustainable practices and solutions inspire me to continue pursuing efforts that mitigate climate change." 
What advice would you give to current and future students?
"Current and future students should know that the best parts of college are the friendships and positive connections that you make with others." 
---
Note: This article is part of the StanGrad series highlighting Stanislaus State students who are part of the Class of 2022. Read more StanGrad profiles.