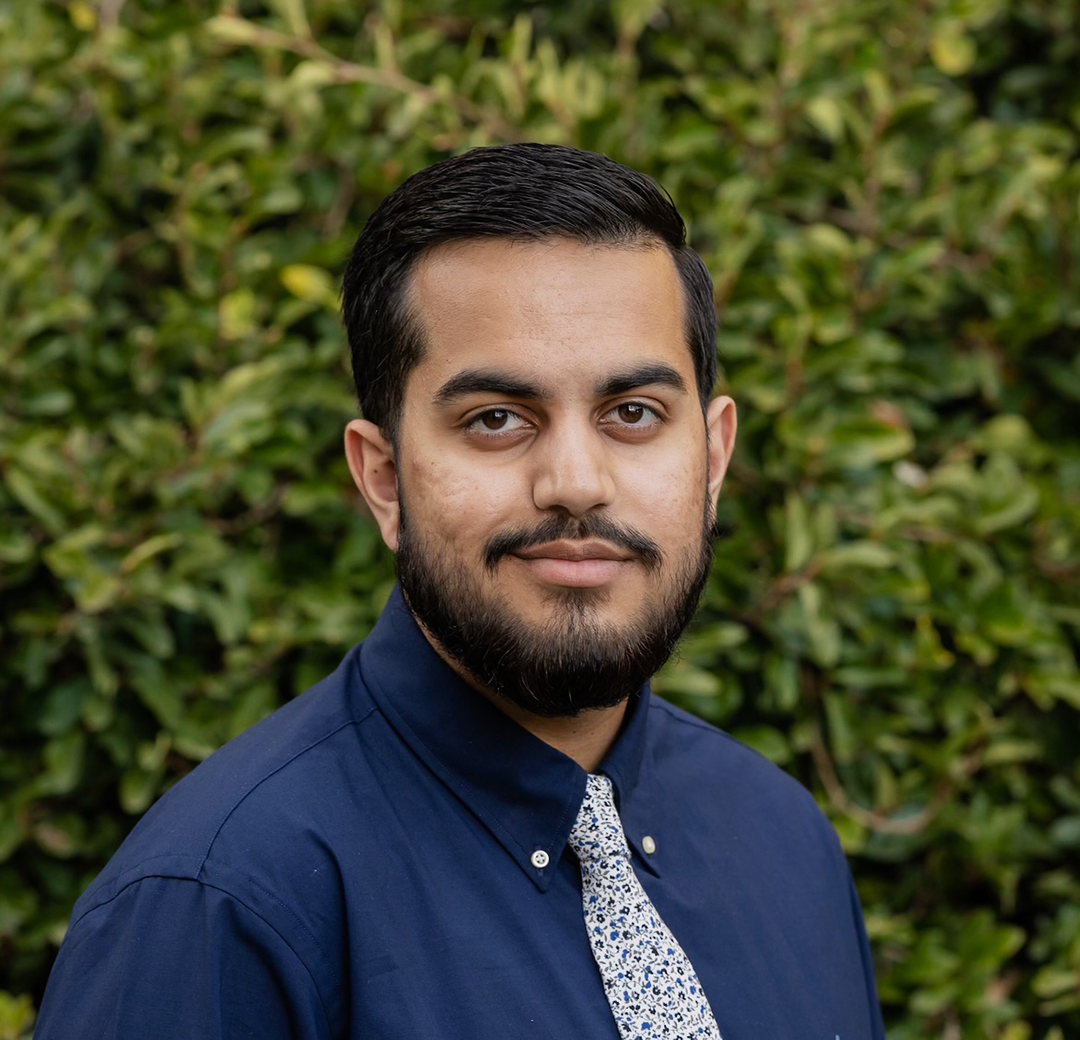 Over the past three years, business major Krishan Malhotra has put his leadership skills to good use at Stanislaus State and as an advocate for students across the California State University (CSU) system. 
He has served as vice president of legislative affairs for the California State Student Association, an organization that represents nearly 500,000 students across all 23 CSU campuses. On the Stan State campus, positions he's held include governmental relations student coordinator for Associated Students, Inc., vice president of the United Sorority and Fraternity Council and president of the Kappa Sigma Fraternity. And in the local community, he has been an active member of civic boards and other organizations.  
Add all of that to maintaining a 3.7 GPA while earning a bachelor's degree in business administration with a concentration in marketing, and you might guess Malhotra didn't have time for a job. 
But you would be wrong. 
Malhotra also works as a state-licensed real estate salesperson for a well-known Northern California real estate firm. 
Malhotra's accomplishments stem from a can-do attitude and dedication to making his educational journey more than merely "going to school, work and home." 
"If you want to go to college, learn, network and make great memories, that's what you'll do," he said. "Your attitude determines how much you do and how much fun and success you'll find throughout your undergraduate experience." 
He said he's learned the importance of networking and hopes to give back to his community by serving in an elected office someday. 
"Hearing from the communities that are most in need will be important to me," he said. "I hope to be able to solve problems for them in the future." 
Calling Malhotra's leadership skills "exceptional," political science major Trent Murphy said he expects his fellow Warrior to be a positive force in the community in the future. 
"The skills that he has developed as a Warrior will undoubtedly continue to positively influence those around him in his future endeavors," Murphy said. 
#StanGrad File
Degree/Credential
Bachelor of Arts in Business Administration
What memories stand out most from your time at Stanislaus State?
"My time and memories made with my brothers in the Kappa Sigma fraternity. Involvement in on-campus, fraternity/sorority and community events are a definite highlight. Without them, I would have had a much less memorable college experience."
Which faculty or staff member had the greatest impact on you, and why?
"The Student Success Center in the College of Business Administration. All the staff members in that department love their students and are happy and eager to help students as much as they can, whether it's at orientation or any other time throughout the year that they can help with advising, class selection or graduation assistance."
What advice would you give to current and future students?
"As cliché as it sounds, get involved! Enhance your college experience and spend some time joining student organizations, clubs, fraternities/sororities, Associated Students, Inc., Student Center, work for Student Leadership and Development, New Student Orientation, or any other organization that can help you network, meet new people and have more fun and make memories. Also, do yourself a favor and check your email daily. Download the Outlook app and turn your notifications on so that you don't miss important class reminders, professor's emails and University events."
---
Note: This article is part of the StanGrad series highlighting Stanislaus State students who are part of the Class of 2022. Read more StanGrad profiles.