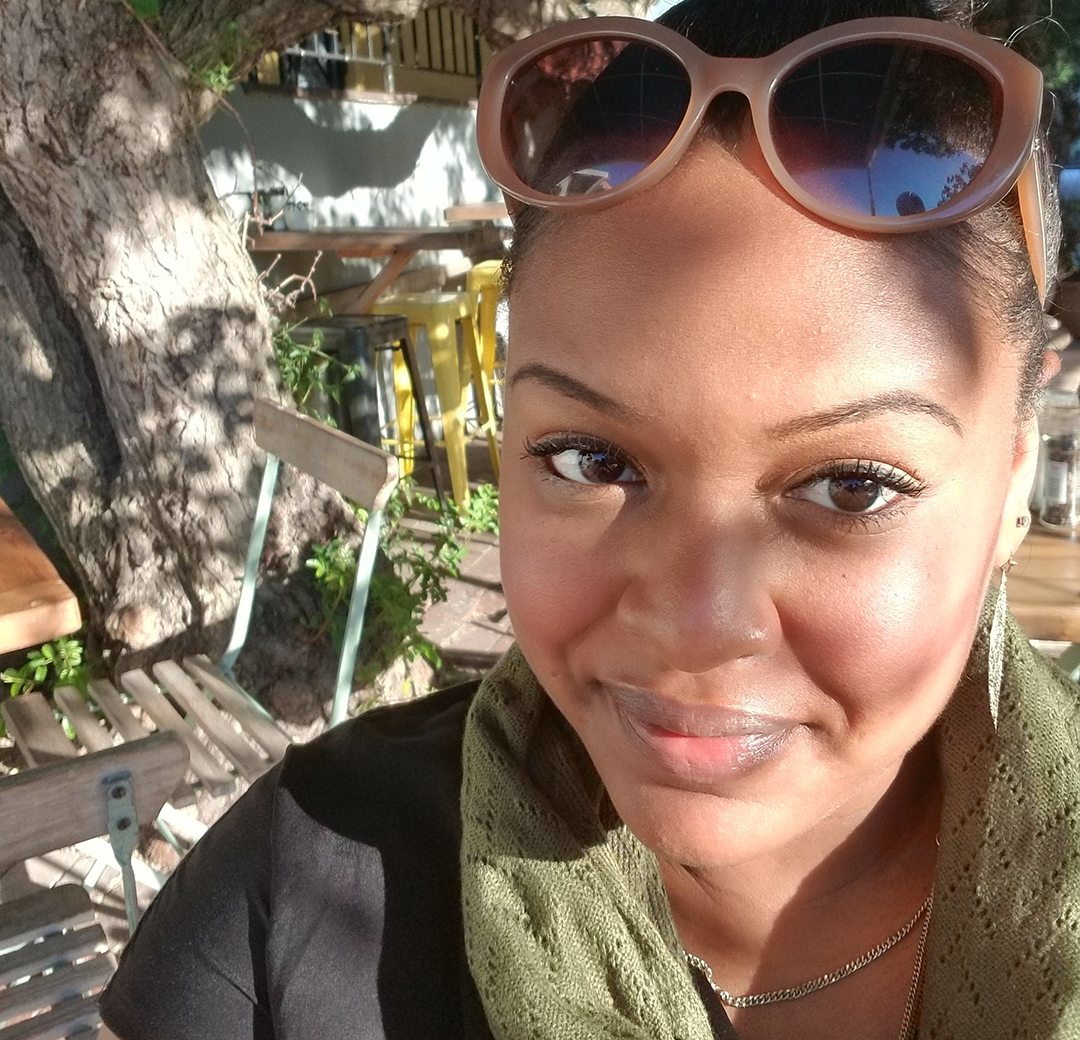 Returning to college as a graduate student in 2020, Britney Hayes found the second phase of her educational journey to be significantly different than the first, which concluded a decade earlier. 
Not only did the second phase include the COVID-19 pandemic and remote learning, but the country was also in turmoil over a stream of tragic injustices, including the killings of George Floyd, Breonna Taylor and Ahmaud Arbery. 
It underscored why she came to Stanislaus State to pursue a Master of Social Work (MSW). 
"I chose to attend Stan State's MSW program because of its social justice focus," Hayes said. "I started grad school during a difficult time in our country, and I wanted to be learning from and with people who believe in justice for all." 
As an African American and first-generation college student from Vallejo, she found the Black community on campus and in the community to be small. But that didn't stop her from making genuine connections, creating community and finding support when she needed it. 
"The professors and students were warm, welcoming and committed to making Stan State a place where Black students can thrive," said Hayes, who is graduating with a 3.9 GPA. 
She said several faculty members influenced her significantly over the past couple of years. They include Katie Galvin, assistant professor of social work, who served as her academic advisor, making her aware of scholarships and study abroad opportunities. 
Galvin told her about a faculty-led trip to the West African country of Ghana, and Hayes' interest in the trip led her to connect with Sevaughn Banks, assistant professor of social work, who was leading the trip. Hayes became Banks' graduate assistant for the trip, giving Hayes a first-hand look into how a course with a cross-cultural learning component is created. 
Ultimately, making the trip and studying in Ghana proved to be a highlight of Hayes' time at Stan State.  
Another faculty member who influenced Hayes was Mary Roaf, assistant professor of ethnic studies. She attended a workshop Roaf conducted for Graduate Education Week and participated in a support group that met twice per month for a year to talk about current events, research and personal and educational successes and struggles. 
Hayes, who plans to become a licensed clinical social worker, said her experiences at Stan State added considerable meaning and value to her education. 
"I really found my voice at Stan State," she said. "I tailored my education to the social justice issue that matters most to me — mental health and health equity for the African American community." 
#StanGrad File
Degree/Credential
Master of Social Work
What memories stand out most from your time at Stanislaus State?
"The memory that stands out the most is traveling to Ghana for a faculty-led study abroad trip!"
Which faculty or staff member had the greatest impact on you, and why?
"It is hard to name just one! I was fortunate to build relationships with professors despite the barriers of virtual communication. The professors really provided a listening ear, helped me navigate the University, and went the extra mile to connect me to resources and opportunities."
What advice would you give to current and future students?
"Take advantage of every opportunity that Stan State has to offer! Ask questions!"
---
Note: This article is part of the StanGrad series highlighting Stanislaus State students who are part of the Class of 2022. Read more StanGrad profiles.