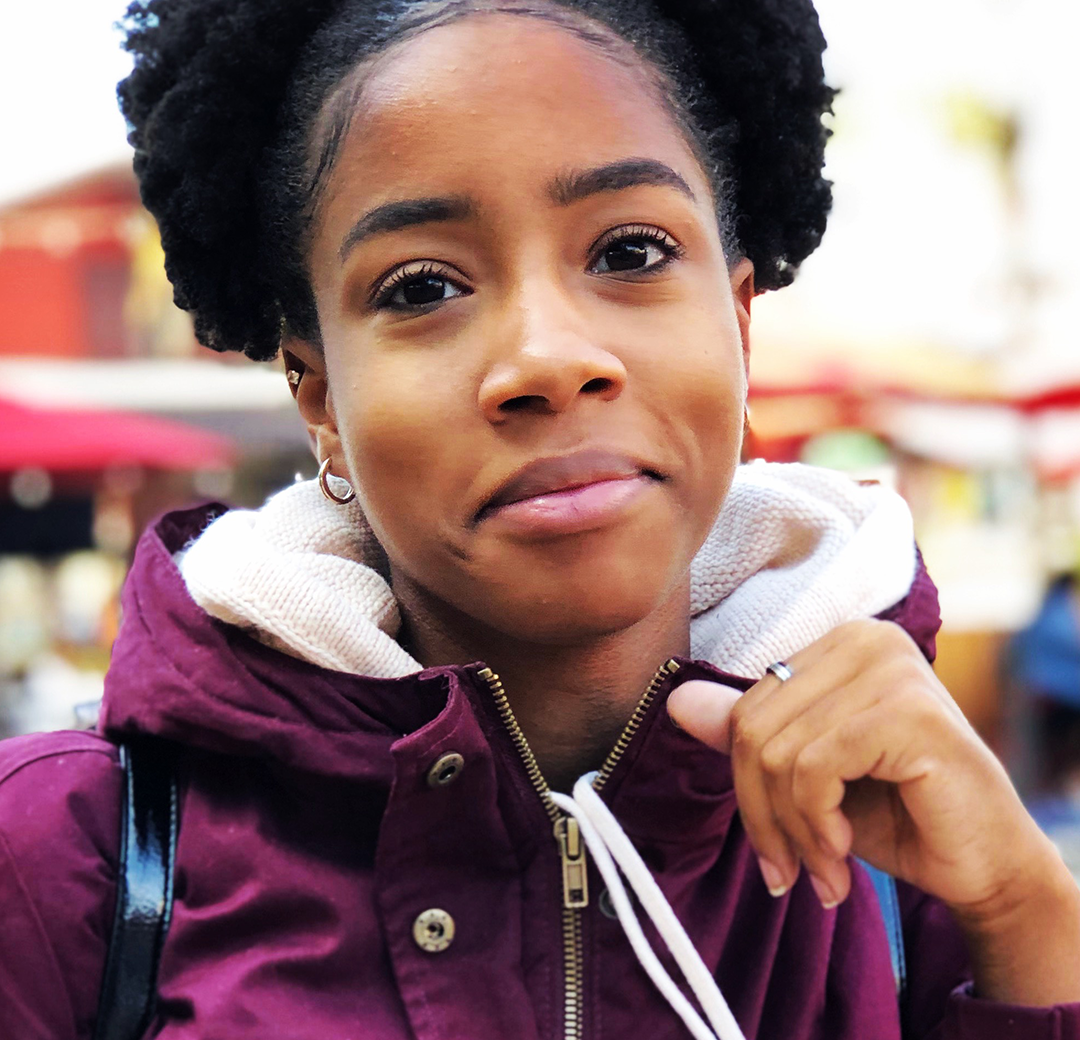 If Alliyah Johnson could give future Stanislaus State students advice, she would tell them to tap into campus resources, make connections with others, participate in activities and maximize their college experience.  
"I encourage current and future students to explore the campus for new experiences," said the psychology major who hails from Discovery Bay. "Go on WarriorLife, read the Stan newsletters, follow Stan Instagram accounts. Don't make college solely about your grades. It's also about experiencing things and growing as a person." 
Johnson knows it is good advice because getting involved in activities and connecting with groups kept her engaged and on track, even in difficult times. An Honors Program student graduating with a 3.5 GPA, Johnson's college resumé includes serving as president of the Black Student Union and co-founding the Black women's mentorship program Sistas in Support. She also worked for more than 18 months as a student assistant in the Office of Research and Sponsored Programs (ORSP), where she used her research skills to support faculty by tracking down background data and grant opportunities. 
"Alliyah is an exceptional student and employee. She is active in student life on campus, and has demonstrated great leadership qualities," said Ashley Reeves Huckaby, grant and contract specialist in ORSP. "She is kind, thoughtful, professional and a credit to our campus." 
After graduation, Johnson plans to attend graduate school and pursue a career in human relations with the goal of improving the day-to-day experiences of people in the workforce. 
"I hope to lead large companies to start promoting better work-life balances within their systems," she said. 
#StanGrad File
Hometown
Discovery Bay, CA
Degree/Credential
Bachelor of Arts in Psychology
What memories stand out most from your time at Stanislaus State?
"Besides the amazing roommates I had during my freshman and sophomore year, I would say my time in Black Student Union (BSU) made my stay at Stan State amazing. The support for Black students at BSU and Black Faculty and Staff Association (BFSA) really helped me during hard times and ultimately made sure I graduated."
Which faculty or staff member had the greatest impact on you, and why?
"Thankfully, I'm not able to say just one faculty or staff member. Every single person in BFSA helped me one way or another become the adult, scholar, leader and supporter I am today. I thank all of them from the bottom of my heart."
What advice would you give to current and future students?
"Get involved and find YOUR community, whether that be through your major, hobbies, culture or whatever. Be true to how you identify as a person. Community is what helps one achieve in the long run, especially when the odds might not be in your favor."
---
Note: This article is part of the StanGrad series highlighting Stanislaus State students who are part of the Class of 2022. Read more StanGrad profiles.