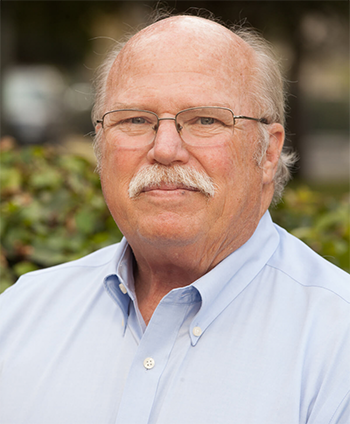 Coaxed out of retirement in 2019 to lend stability as Stanislaus State's interim associate vice president for Student Affairs, Andy Klingelhoefer was officially thanked by the University when he was nominated as its California State Student Association (CSSA) Administrator of the Year. 
Klingelhoefer, who plans to serve in the role until June, spent 46 years working on behalf of students, of which 42 years were spent in the California State University system. 
Stan State was enduring a tumultuous time when Klingelhoefer arrived in 2019 as the University's fourth dean of students in six months. 
He settled in and went to work with the Associated Students, Inc. (ASI) Board of Directors and as an advocate for the inclusion of students in shared governance. He has supported numerous individual students in their participation and leadership involvement in CSSA specifically.  
Klingelhoefer has helped onboard new directors and interim directors of University programs at Stan State. 
He advocates for student organizations and fraternity and sorority life and has gained some momentum removing restrictive campus policies and barriers for those groups. He also led work to change some financial policies that now benefit ASI, the University Student Center and Housing and Residential Life as well direct more student dollars back to programs that directly serve students.  
Prior to arriving at Stan State, Klingelhoefer served students at his alma mater Humboldt, San Diego State, Cal Poly San Luis Obispo, CSU Dominguez Hills and CSU Monterey Bay.