Five Stanislaus State faculty members have been recognized as the 2023 recipients of the Outstanding Faculty Awards and the Elizabeth Anne B. Papageorge Award for Faculty Development. 
The honorees, along with retiring faculty members and those who reached 15, 20, 25 and 30 years of service milestones, were honored during a reception on May 10. 
The awards are conferred each year by the Division of Academic Affairs to promote and recognize exceptional achievement in teaching, research, service to the community and faculty governance in alignment with the educational mission of the University.   
Richard Ogle, provost and vice president of Academic Affairs, announced the awards. He said it was a pleasure to review the nomination materials and read about the inspiring work of the faculty members. 
"I am proud to work alongside our faculty as we collectively uphold the mission, vision and values of Stan State." Ogle said.  
Award winners are: 
Outstanding Professor 
Jessica De Silva – Department of Mathematics
De Silva is an assistant professor of mathematics who has been teaching at Stan State since 2018. She grew up in Hilmar and is a Stan State alumna who graduated with a bachelor's degree in mathematics before earning a master's degree and doctorate in mathematics from the University of Nebraska.  
In congratulating her, Ogle noted that her abilities as a teacher and her passion for providing students with an engaging and impactful learning environment were evidenced by the outpouring of letters written by students and colleagues to support her nomination.
"Your ability to cultivate relationships with your students inside and outside the classroom shows your commitment to their success," he wrote. "This commitment also extends to your relationships with colleagues, your work in scholarly activities and University committee work." 
De Silva has a strong interest in furthering the science, technology, engineering and math (STEM) community and mentoring students. Her work includes actively mentoring students in the Research and Immersion for STEM Excellence (RISE) program, the LGBTQ+ Mentorship Program and the CSU Louis Stokes Alliance for Minority Participation.
Outstanding Research, Scholarship and Creative Activity
Sahrok Kim – Department of Management, Operations and Marketing 
Kim is an assistant professor of management, operations and marketing in the College of Business Administration. He came to Stan State in 2019, shortly after earning a doctorate in strategic management at Washington State University. 
Ogle's congratulatory remarks noted that Kim has made significant contributions to his department, college and the University.
"Not only have you published five peer-reviewed journal articles in top management journals since arriving at Stanislaus State, but you also continue to actively participate in research conferences and delivering presentations," Ogle wrote. "Your impact goes far beyond personal accomplishment and serves as outreach for the University and enriches our entire community."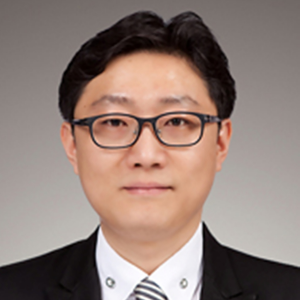 Kim recently co-authored an international business book on developed and emerging markets. He also wrote chapters for two other books and serves as an ad hoc reviewer for three professional journals. His research interests include disruptive innovation, corporate corruption, entrepreneurship, emerging markets and a wide range of other business topics. 
Outstanding Service in Faculty Governance 
Dana Nakano – Department of Sociology, Gerontology and Gender Studies 
Nakano is an associate professor of sociology who came to Stan State in 2014 with a doctorate in sociology from UC Irvine.
Ogle noted that Nakano has actively engaged in faculty governance since he arrived on the Stan State campus, has served on a multitude of campus committees and stepped in to serve as faculty speaker during the 2021-2022 academic year.
"It is abundantly clear that your dedication to faculty governance during your career at Stanislaus State is acknowledged broadly by your colleagues, and your service to this university is appreciated," Ogle wrote in his congratulatory letter to Nakano.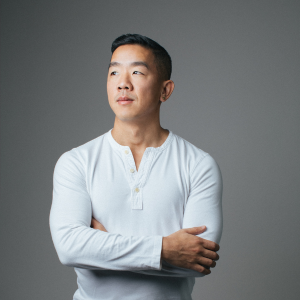 Nakano's research interests focus on the sociologies of international migration, race/ethnicity and politics. His bio states he is particularly interested in the continuing role of race in internal and external boundary making as well as developing an affective understanding of citizenship. He is writing a book on the Japanese American citizenship experience and has authored book chapters and several articles in professional journals.
Outstanding Community Service 
Aletha Harven – Department of Psychology and Child Development 
An associate professor of child development, Harven came to Stan State in 2014 with a doctorate in education from UCLA.
This is the third time Harven has been honored with an Outstanding Faculty Award. She received the Outstanding Community Service Award in 2020-2021 and the Outstanding Research, Scholarship and Creative Activity Award in 2019-20.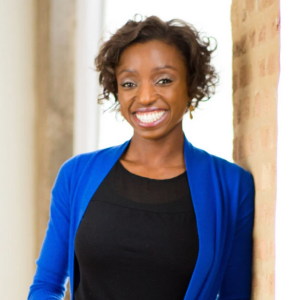 In the days following the murder of George Floyd, Harven served as the visionary and co-author of "Black Lives Matter: Standing in Solidarity with the Black Community," a response to the murder put forth by the Collaboration for Inclusion and Engaging Curriculum, Instruction and Achievement (CIENCIA). Harven then pulled together a two-day professional development training to help educators nationwide confront Black racism on college campuses. Since then, she has produced and hosted an ongoing webinar series, "Transformative Conversations: Promoting Equity & Inclusion in Education and Beyond," that has reached a wide audience locally and nationally.
In congratulating her, Ogle noted her accomplishments and commended her for her passion for the community and her ongoing engagement in the creation and consolidation of critical campus–wide projects such as the President's Commission for Diversity and Inclusion and the Warrior Cross Cultural Center.  
"You have given selflessly, your time, energy, and attention to fostering an appreciation for important social justice issues such as anti-racism, belonging, the campus color line, critical race theory and antisemitism," he wrote.
Elizabeth Anne B. Papageorge Faculty Development Award 
Lynda Wynn – Department of Mathematics  
Wynn is an assistant professor of mathematics who started teaching at Stan State after earning a doctorate from the joint doctoral program at San Diego State and UC San Diego.
Ogle called her collaborative work with a San Diego State research group "impressive," noting that it has resulted in two peer-reviewed journal articles, a book chapter, seven conference presentations and numerous professional development workshops.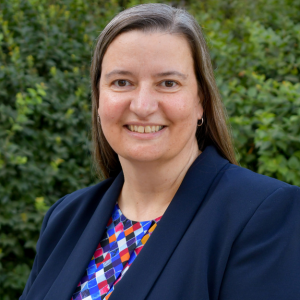 "It is abundantly clear that you are an accomplished scholar, highly impactful in the classroom and incredibly dedicated to our students," he wrote in his congratulatory letter to her.
He highlighted her work helping students and faculty switch to online learning during the Covid-19 pandemic and said her passion and dedication to student learning were reflected in her student-centered learning approach. He also commended her for the leading role she has taken in the Central California Mathematics Project.