Five Earn Alumni Association Scholarships of $1,000 Each
Helping students much like they once were, the Stanislaus State Alumni Advisory Council awarded prospective nurses, a teacher and psychologist/counselor with their annual Alumni Association Academic Achievement Scholarship.  
Open to upper-class members, the $1,000 awards went to Jason Crawmer and Cameron Alain Javier, both nursing majors, Taleyna Sengsoury, a psychology major with an eye toward obtaining a master's degree in counseling, and Olivia Gil, who hopes to become an elementary school teacher. 
The $1,000 Betty Stokes Johnson Alumni Scholarship for Excellence, awarded to an incoming first-year student, went to pre-nursing major Abhinandan Kaur. 
"I'm very thankful Stan State alumni are willing to give back," Crawmer said. "It's cool to think someone who went to my school is giving back, who knows the stress of being a student and will ease some of that stress." 
Javier appreciated the alumni award for similar reasons. 
"It shows people appreciate what Stan State has offered them and how it helped them achieve their goals, and it's a pay-it-forward kind of thing," Javier said. "They think, 'Stan State helped me achieve these goals throughout my life. It's my turn to give back and help others achieve their goals.' They know what it's like to be in our shoes and how people are struggling with finances." 
Sengsoury, like the others, appreciated the financial assistance as she completes her final year of college. 
"It felt personal," she said. "It's nice the alumni of the University see my potential and liked my story. I know once I'm an alumna, my brother will be in college. Seeing new generations of students come in is really special." 
Alumni Association Academic Achievement Scholarships are open to students of all majors with a junior or senior standing and a minimum 3.30 grade-point average. 
The Betty Stokes Johnson Alumni Scholarship for Excellence is open to all entering students (first year or community college transfers), of any major with a minimum 3.50 GPA who have demonstrated involvement and leadership in community, school and/or other extracurricular activities.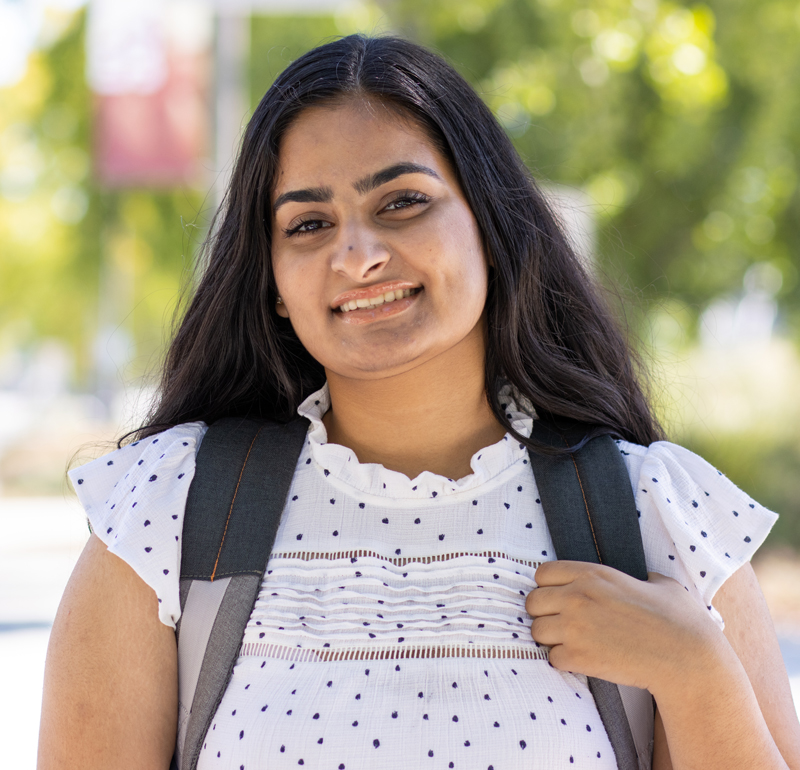 Abhinandan Kaur fits that description. The first-year student from Livingston High School pursued that school's Medical Career Technical Education pathway. Opportunities to watch registered nurses in a nursing home and in a clinical setting convinced her she'd like to become a nurse practitioner. 
"The pathway showed me all the careers that exist. The idea of being a nurse practitioner really sparked my interest, because it involves a lot of patient interaction, which is what I want," Kaur said. "Being able to go to the clinics and shadow the nurses and see what their daily life looks like, I really liked the work they do." 
Although she is hoping to become a nurse practitioner, the semester she spent observing nurses working in a nursing home had an impact. 
"I developed a connection with the people at the nursing home and volunteered there during the summer," Kaur said. "They were very affectionate. A lot of them didn't have anyone." 
Even small tasks — wheeling them outside or sitting and talking with them — lifted their spirits, she said. 
Spending time there during the summer wasn't Kaur's only volunteer work. 
The first-generation college student whose family moved from India when she was in sixth grade, helped organize Livingston High's science fair for kindergarten children. 
Kaur moved from the other side of the world, and once she arrived, wanted to remain here. 
"I wanted to stay close to home, and Stanislaus State has a really good nursing program," Kaur said. "It is really competitive, but it interested me to get into the nursing program, and they also have a master's program. If I do decide to do a master's, it will be right here. I had applied to Cal Poly and was accepted, but it was just to see if I would get accepted. I wanted to go to Stan State all along." 
Alumni Association Academic Achievement Scholarship recipients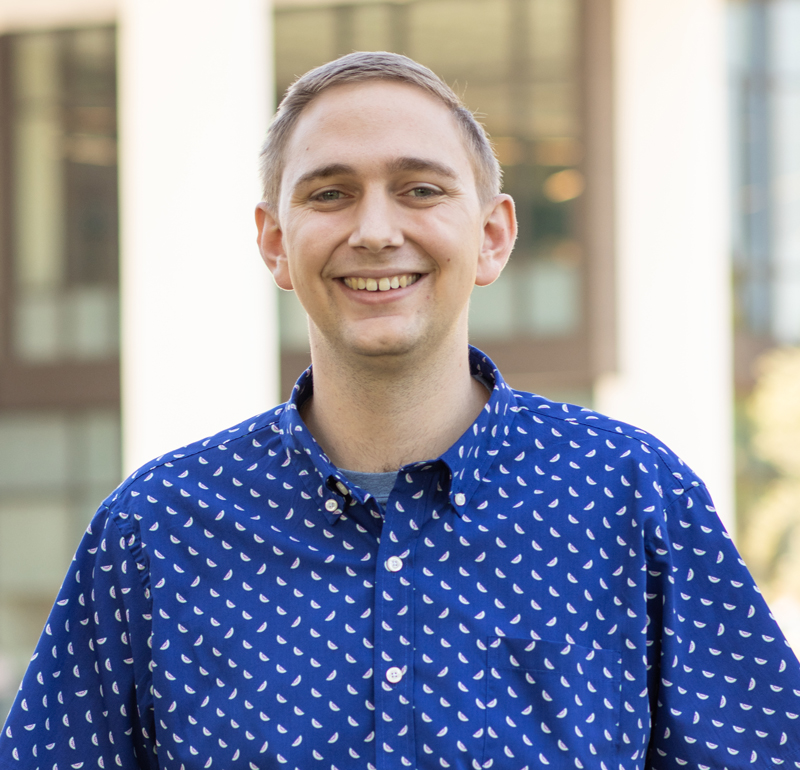 Jason Crawmer 
The transfer from Modesto Junior College is in his third semester of the Stan State nursing program, a career path that began during his junior year at Brethren Heritage School, which is affiliated with his German Baptist Church, and of which he had a graduating class of seven. 
"I was originally leaning toward teaching, but when I started thinking about nursing, my mom got injured, so I was helping around the house and caring for her. I enjoy helping others and I've always enjoyed science," Crawmer said. 
Additionally, his mom, who took some classes at Stan State, has been a nurse for 21 years and helped him get a job at Modesto's Memorial Medical Center, where he is a surgical services assistant. His duties include cleaning up operating rooms after surgery, delivering equipment, running specimens to the lab and helping to move patients from a gurney to the operating table. 
He also worked as a nurse's assistant at Central Valley Specialty Hospital, a rehabilitation facility where his duties ranged from sitting with psychiatric patients to feeding those who can't feed themselves. 
"I'm thankful for the opportunities," Crawmer said. "During COVID, I had the opportunity at Central Valley. I've had varied experiences. It's nice to know what the field looks like. Not all students experience that." 
Crawmer, whose dad went to UC Davis, didn't grow up assuming he'd go to college, but the prospect of following in his mom's footsteps sent him to Modesto Junior College and then brought him to Stan State. 
"I'm thankful to the University for being this close and giving me the opportunity to work on a bachelor's in nursing," he said. 
He's gone through different clinical rotations, but Crawmer hasn't determined a specific nursing path for himself. Becoming a teacher in the field remains a possibility. Still, Crawmer is sure he chose the right field to pursue. 
"Growing up in the Christian faith, I was taught to care for others and believe every person's life has value and there's a sense of giving a level of care to someone else," he said.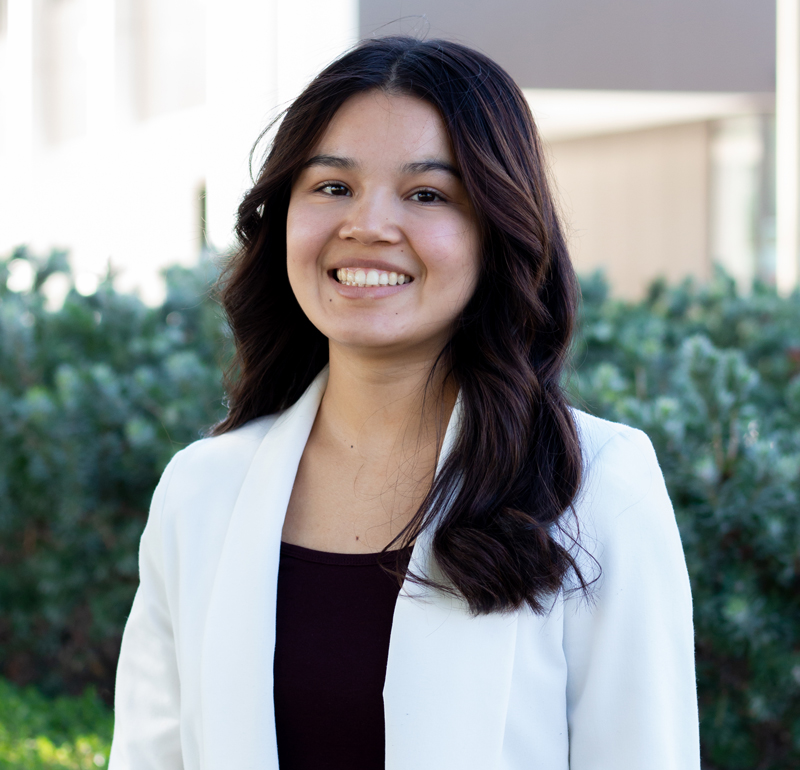 Olivia Gil 
A math major for a year at Modesto Junior College, Olivia Gil envisioned following in the footsteps of her mother, who was one of her math teachers at Ceres' Central Valley High School. 
After a year though, Gil switched to liberal studies. 
"Since I was little, I've always loved teaching," she said. "I'll take any opportunity to teach. If it's showing my brother how to tie his shoe or visiting a classroom and reading to school children. That's what I'm passionate about. That's why I decided to pursue liberal studies." 
By the time the fourth-year student enrolled at Stan State, her parents' alma mater, Gil was focused on becoming an elementary school teacher. 
"I know elementary teachers are the ones who build a foundation for students to move on to higher education," Gil said. 
She had her own such teacher in fifth grade at Whitmore Charter School. 
"My fifth-grade teacher always made learning fun, and I think that's important," Gil said. "It's supposed to be fun. She had an impact on me." 
She's gotten some practical teaching experience already, volunteering as an eight-grade catechism teacher at her church, preparing students for the Catholic Church's confirmation sacrament. 
"It's been such a pleasure," Gil said. "I know that eighth grade confirmation year is such an important year. It's the year you become an adult in the faith. I wanted to do what I could to help them have the best faith experience they could." 
The experience has shown her the challenges and rewards of teaching. 
"I learned that teaching is not easy," Gil said. "I've learned to appreciate teachers more, because now I know how difficult it is to know what to teach. There are a lot of rewards, like when you see that little spark when a child understands or becomes interested."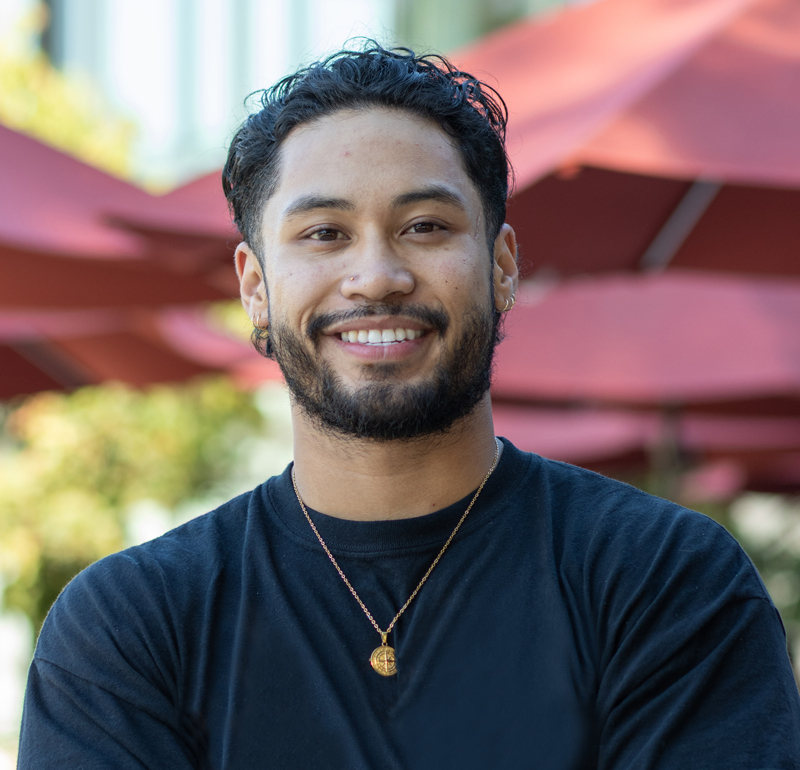 Cameron Alain Javier 
The nursing student enrolled at Stan State in fall 2020, transferring from Sierra College in Rocklin when the University was mostly dedicated to remote learning. 
"A lot of our stuff was online," Javier said. "The school had to follow precise protocols. There were precise times we had to come in and have a break in between for them to clean the building. 
"They were teaching the hands-on skills on Zoom and every three weeks or so we would practice in person. When we were at home on Zoom, they would watch us, but, the skills tests, they would have us take in person." 
Given those restrictions, he remained at his Lincoln home and commuted until the second semester, when students were allowed into hospitals to begin their required training. 
Hospitals, he said, screened all of them carefully and provided protective equipment. And, they never worked with COVID patients, so Javier said he felt safe. 
"I was grateful to do that," he said. 
It wasn't his first experience in a hospital. His mom has been a nurse for 24 years and works at Kaiser in Sacramento. Through her, he was able to volunteer in the emergency room while attending Sierra College. It intensified his interest in the field. 
"I got my personality and characteristics from my mom," Javier said. "My mom's always been a caring and compassionate person. I think being around her and her teaching me her mannerisms molded me into a more compassionate person and able to talk to people and understand how to care for them." 
His experience at Stan State in pursuit of a Bachelor of Science in Nursing, which he expects to complete in May, has confirmed his choice. He enjoyed studying anatomy and physiology and understanding how illness and injuries affect the body, but it was being with patients that felt right. 
"It's never a good reason you're in the hospital, but it's our job to take care of patients and make the worst moments in their life a little bit better," Javier said.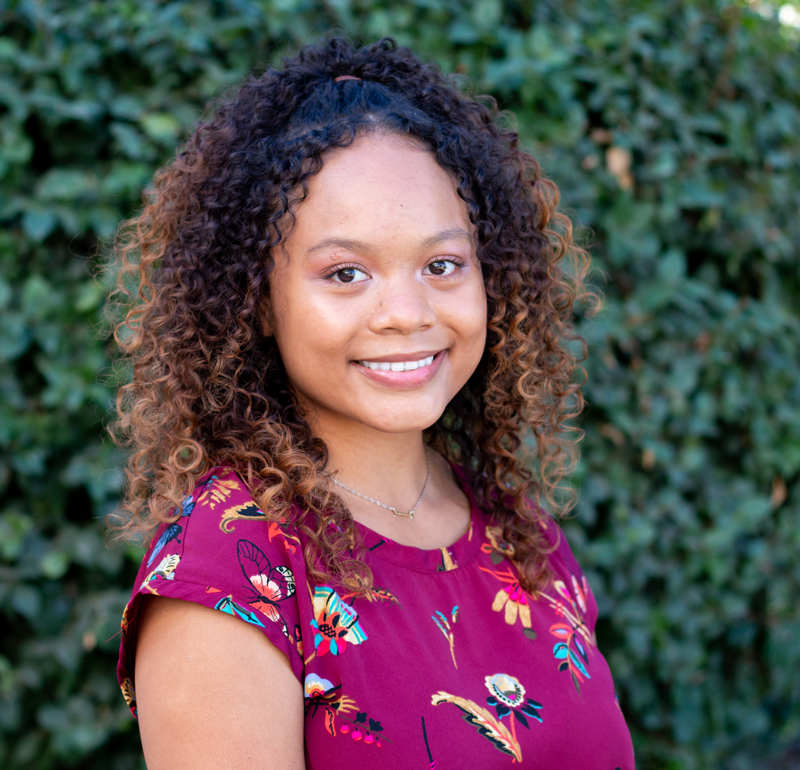 Taleyna Sengsoury 
Going to college is something Taleyna Sengsoury was encouraged to do for as long as she can remember. 
"My family told me to go to college, and in the movies, it looked really fun," she said. 
And it was as a first-year student out of Whitmore Charter in fall 2019. 
"It was nice taking college classes and getting used to breaks between classes, where I could study or hang out with friends. I loved the college atmosphere," she said. 
Then the pandemic hit and as she approaches completion of her psychology degree in May, she's resuming some of the social experience. If the social experience was pandemic-compromised, her education wasn't. 
The granddaughter of Laotian immigrants changed majors during distance learning, switching from English to psychology with hopes of pursuing a master's in counseling. 
"I was thinking I wanted to teach in high school," Sengsoury said. "I switched to psychology because I'm interested in how people think and more importantly how they interact with each other. It gives me insight into how I think and perceive people and situations. I like the social aspect." 
In addition to changing majors, she added an anthropology minor. 
"You're studying humanity and how we interact with each other and how it differs from culture to culture," Sengsoury said. "In psychology, we learn about mental health issues and illnesses ... and it's all western-based knowledge and science. With anthropology, I get another perspective. That's not how everyone treats it around the world. Keeping that in mind, trying to be culturally competent, especially if I'm working in a school, is important to me." 
Sengsoury has done more than obtain an education at Stan State. She's worked campus jobs, is a supplemental instructor in the Learning Commons and last summer was a New Student Orientation leader.  
"More than anything I really love people," Sengsoury said. "I worked on campus in different departments, and I see how they love their jobs here, and I see how motivated people are to do well here. I know there are a lot of first-generation students on campus, and I get that sense, that culture of needing to work hard for yourself and your family and future generations. I really like that about Stan State." 
She's "technically" first-generation, she said. Her single mom spent nine years taking courses at Modesto Junior College and is a gender studies major at Stan State. The two hope to graduate together in May while Sengsoury's younger sister continues her studies at the University.  
"It's really inspiring," Sengsoury said of seeing her mom persevere to get her degree.