Alumna Karen Snell Witnessing Expansion of Campus Where She Earned Her Degree
As a psychology student at Stanislaus State's Stockton Campus who graduated in December 2004, Karen Snell remembers a robust program that offered every upper-division course she needed.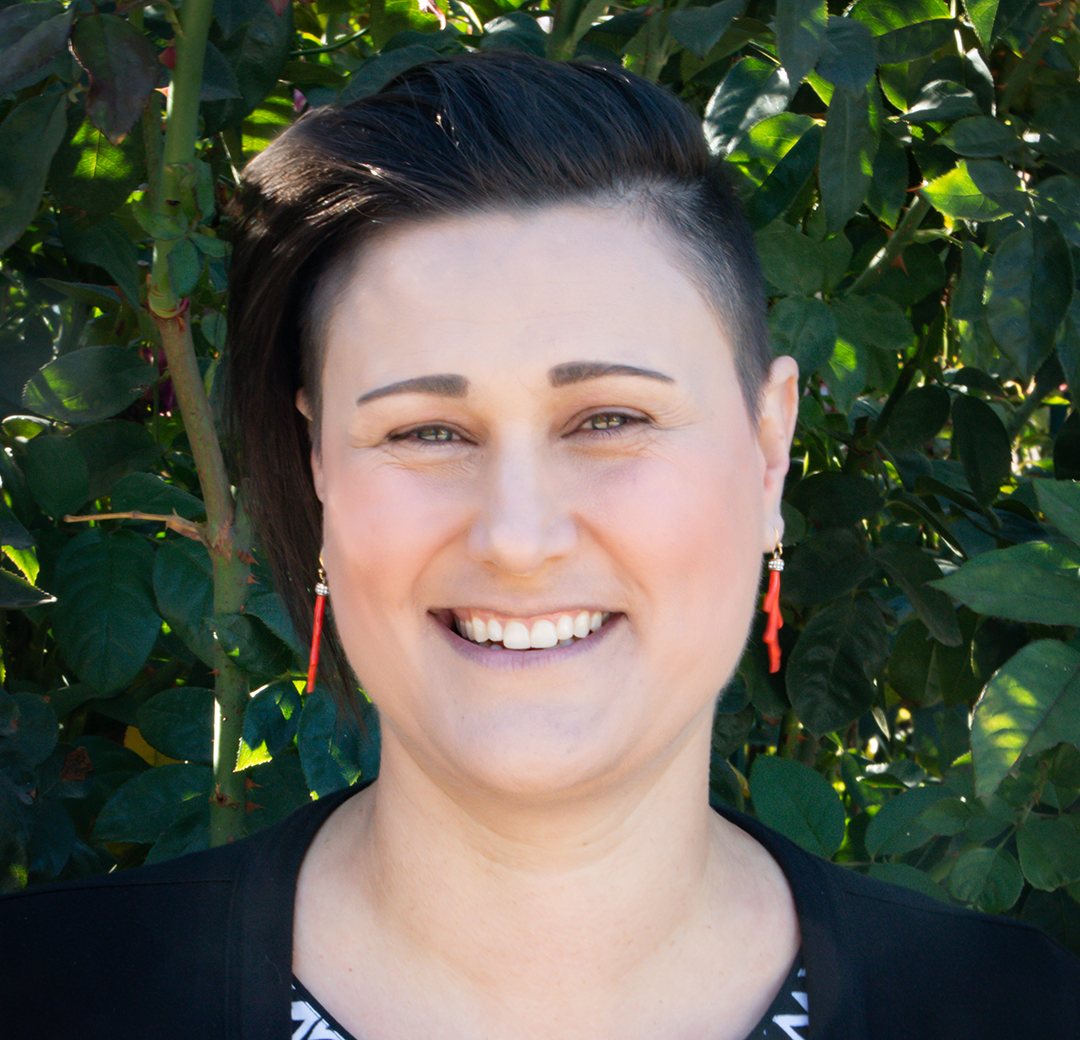 The Great Recession in 2008 and ensuing budget cuts impacted the campus as it did the rest of the country, and Snell — who earned her Master of Counseling Psychology from Stan State in 2007— could see the difference when she began teaching for the University in 2010. 
Today, the Stockton Campus is expanding and continues to grow. Snell is one of five full-time faculty members hired in fall 2022 to teach there. 
"Dr. Bill Potter, the interim dean of the College of Science and previous department chair of psychology talked to me last October and said the University wanted to build up the Stockton Campus programs and psychology," Snell said. "They wanted to make it so students who couldn't travel to Turlock could take all their undergrad psych classes here like I did. They specifically needed somebody with a clinical counseling focus which is my area of expertise." 
While she didn't complete her licensure as a therapist, Snell has worked in the psychology field for nearly 20 years in addition to teaching at both Stan State and San Joaquin Delta College, which she attended after graduating from Lodi High School. 
She's served as a patient evaluator at St. Joseph's Behavioral Health Center on a part-time basis for 13 years and previously worked for Valley Community Counseling and at an outpatient clinic in Tracy. 
Through it all she's taught psychology, a discipline she discovered by taking a pre-requisite introductory course required in Delta's dental hygienist program. 
"I fell in love with psychology and changed directions," Snell said. 
She postponed her work toward state licensure to stay home and raise her daughter, but Snell found joy in teaching the next generation of counselors and psychologists. 
"Throughout grad school I was very focused on becoming an outpatient therapist," Snell said. "I was really excited about that. It was very rewarding, and I loved working. I think teaching was just something I was naturally good at. When I volunteered in my kids' classes, I was always told I was good with kids. I enjoyed being able to help somebody discover something about themselves. 
"Every semester I gain more insight into myself by teaching this material and digging into it with students. Personally, I find that really rewarding, developing insight into myself." 
Snell teaches "Introduction to Abnormal Behavior" and "Psychology of Women," both of which were offered online even before the pandemic. She also teaches "Counseling Theories" and "Introduction to Counseling Technique," which she taught in person at both the Stockton and Turlock campuses. 
This spring, she's physically back in a classroom teaching those courses in Stockton. 
"I've heard from students and other instructors that students would prefer online classes, but I've tried to explain to students that if you're going into a helping profession, especially psychology and working with people, you need to be with people to learn," Snell said. 
She is excited to be back inside a Stockton Campus classroom.  
"I love that campus. I love the Acacia Building," said Snell, who grew up in Lockeford and two years ago purchased the family home from her mom and moved in with her husband and children. "Every time I go to the Stockton Campus it feels different. In one of the courtyards, there's a beautiful mural. I like that the new library area is in the middle of everything. 
"It feels like there are more people and community than there used to be. When I used to teach there on Wednesdays, I would almost never see another person. It would be me and my students. I don't think that's going to happen anymore. We're going to have a lot more on-campus presence. That's what I'm hoping to see. I want to have students stop by and see me in my office. I'm excited for that." 
Snell said it's the students and the people who populate the Stockton Campus that make it what it is. 
"It's a small community, and everyone is helpful and friendly."