Daniel Soodjinda's New Course Evaluation Instrument Proving to be a Good Contribution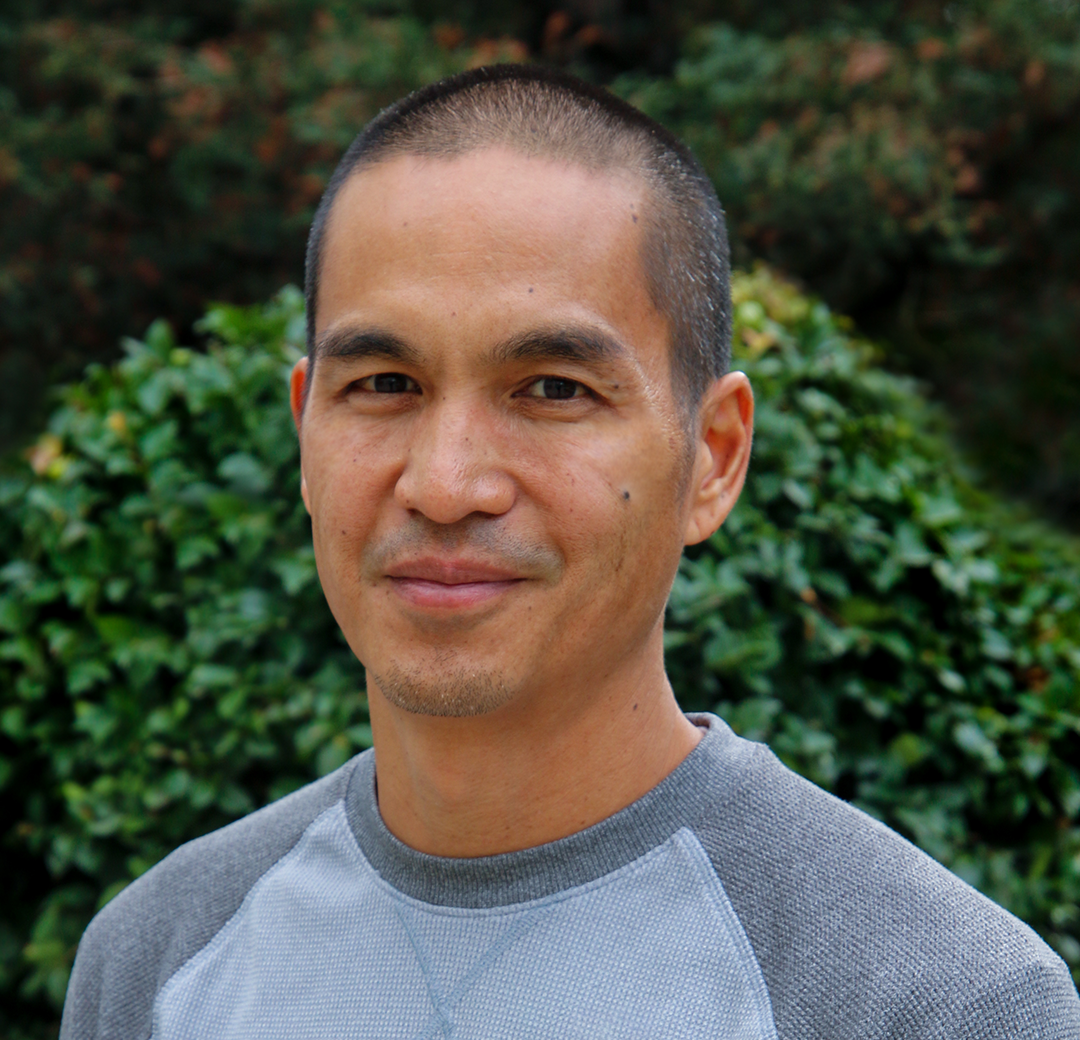 Born of his career-long practice of educating through a social justice lens, Stanislaus State Associate Professor of Liberal Studies Daniel Soodjinda created an Antiracist, Culturally Sustaining and Inclusive (ARSCI) course evaluation instrument that is gaining users across the state. 
California State University, Chico has adopted it for all its general education courses, and he's introduced the concept to other universities and colleges.  
More than two dozen Stan State colleagues were the first to see his work. He introduced the rubric at virtual campus Faculty Learning Communities (in 2020 and 2021 in response to the murder of George Floyd in 2020, the growth of the Black Lives Matter movement and protests around the country. 
"I wanted to create a framework that is accessible and easy to understand so that faculty can teach in a way that best supports their students of color," Soodjinda said. "Although instructors might already include materials from researchers and authors of color, they also need to confront their teaching practices that are anchored in white supremacy." 
Soodjinda created the teaching rubric for faculty to evaluate current courses or develop new ones attuned to student backgrounds, while also utilizing research-based teaching practices that are antiracist, equitable and inclusive. 
Within the framework are ideas to execute the objectives of the rubric.  
In considering new concepts for a course, for example, Soodjinda suggests seeking student input and letting students share their own lived experiences. Rather than simply offering their expertise, teachers should let students rely on their own experiences to help them understand course concepts and materials. 
The idea for creating the ARSCI rubric was born in the early days of COVID, when the CSU was quickly arranging Quality Learning and Teaching (QLT) programs to help faculty adjust to online instruction. 
Soodjinda, who first taught in higher education in 2007 at the University of the District of Columbia in Washington, D.C., always has taught online courses in addition to teaching in person. He previously led Stan State FLCs on online teaching that utilized the QLT model. 
While supporting the QLT-based FLCs offered at Stan State at the beginning of the pandemic, Soodjinda noticed there was nothing in them related to antiracism, inclusivity and diversity. 
He built on the QLT model to create the ARCSI rubric, geared largely for faculty with experience teaching online courses. 
He remembers staying up one night to write the 11-point rubric, which was actually an extension of his work in teacher education. It came, he said, from his heart. 
"This is how I operate; this is the lens from which I support new teachers that are going to enter the field," Soodjinda said. "I want to make sure they can teach in a way that is equitable, inclusive and antiracist. A lot of the rubric was borrowed from the way I teach my classes in preparing K-12 teachers." 
Soodjinda began his teaching career at a Fontana continuation high school, and he then taught diverse, lower-income students at a middle school in South Los Angeles. He earned his undergraduate degree from UC Irvine and while there he volunteered in local classrooms. That sparked a desire to teach. 
A third of the teachers at that middle school quit during winter break. Soodjinda appreciated the challenges they faced but understood some negative student behavior stemmed from their perspective that their teachers had given up on them. 
"I don't think I was the best teacher," Soodjinda admits. "I struggled because I wasn't trained well. I wasn't trained to work at a school that was diverse like that. I didn't feel prepared." 
Better preparing teachers was his solution, and in 2003 he enrolled in the first cohort of the University of Southern California's Doctor of Education program with a social justice focus. 
When he completed it in 2007, he went to UDC, a Historically Black University, where he trained students who would largely teach in the District of Columbia School District, one of the lowest-performing school districts in the country.  
Soodjinda came to Stan State in 2011 and continued his work toward racial and social justice and inclusion. 
He's a co-chair of the President's Commission of Diversity and Inclusion and counts among his greatest achievements leading the University's efforts toward the Diversity and Inclusion Action Plan, which, among other things, supported the creation of the Warrior Cross Cultural Center, helped diversify the University's faculty and staff, and highlighted structures on the campus that are not equitable and/or inclusive.  
Soodjinda doesn't see himself as a traditional academic researcher. He enjoys working with policy, and his work outside the classroom is dedicated to making teachers better, whether they are at the university level or preparing to enter K-12. 
He often speaks at educator conferences, and when he developed his ARSCI rubric, he was invited to discuss it at other CSU campuses. In addition to Chico State, several other CSUs and local community colleges have taken an interest.   
"I feel I've made a change," he said. "I might not be a traditional academic, but I think that my capital is different. I'm happy with the good things I contribute."