High School Sports Injury Set Him on Course to Become a Surgeon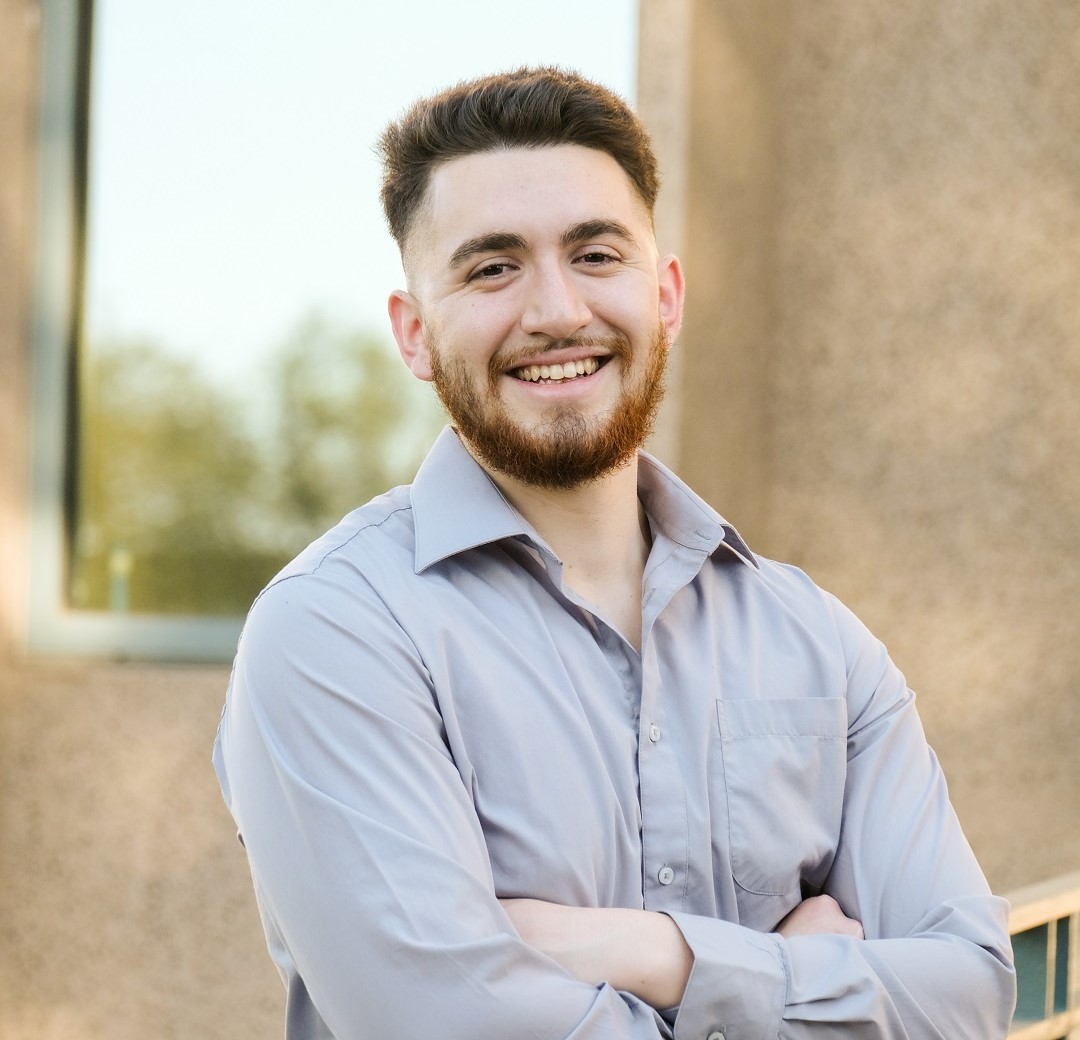 A high school sports injury several years ago had an unusual effect on Stanislaus State senior Moises Nuñez. It left him dreaming of a career as a surgeon.  
During his sophomore year of high school in Ceres, Nuñez was playing basketball in a varsity tournament when another player's elbow fractured his right eye socket. He was rushed to Emanuel Medical Center in Turlock for emergency treatment, then referred to a specialist at Valley Children's Hospital in Madera for evaluations. The experience gave him his first look at the inside of a hospital and how doctors and nurses take care of patients. 
"It turned out that I didn't need surgery, so that was a relief, but the experience really stuck with me," he said. "I found it very interesting and, except for being injured, I enjoyed the opportunity to learn about hospitals and see medical professionals in action." 
A chemistry major with a concentration in biochemistry, Nuñez is graduating with a bachelor's degree and applying to a handful of medical schools with hopes of attending one in fall 2023.  
He is also the recipient of the Dr. James E. Byrd Memorial Scholarship, awarded in honor of the Stan State chemistry professor of 35 years who retired in 2009 and passed away in 2020. Byrd, who served as department chair for 17 years, was well known throughout the Central Valley for performing chemistry "magic shows" at public schools and working with K-12 teachers to improve science education. He was also known for his scholarly research, which was published in national and international journals. 
The scholarship was established by the Byrd family with support from the Stan State campus community and public. 
For Nuñez, a first-generation college student and two-year president of the Warrior Chemistry Club, the $2,000 award he received put him one step closer to realizing his dream of becoming a surgeon. When he received notification of the scholarship, he immediately took a screen shot and shared it with his family so they could enjoy the moment together. 
"It was definitely a moment where I felt very proud and very appreciative," he said. "Especially coming from my background, any source of aid really makes a big difference and motivates you to keep going and doing the best you can." 
Nuñez is the son of Mexican immigrants who did not finish elementary school and came to California decades ago to build better lives. They worked agricultural jobs, first in Mendocino County and later in Stanislaus County, eventually settling in Turlock. Nuñez and his three siblings attended Central Valley Christian Academy because his parents, both members of the Seventh-day Adventist Church, placed a high value on education and believed strongly that the academy was the best school for their children. 
"They really sacrificed a lot and worked hard to send us there," Nuñez said, noting that private school tuition was a financial challenge. "They worked all the time and had little fundraisers selling food just to come up with the money to send us through the whole academy system. 
Nuñez said the school and affiliated church worked with his family to keep tuition affordable, which was a great help and always appreciated. And when he was in high school, Nuñez worked a part time job at the school to help cover the cost of his tuition. 
As a Stan State student preparing for his future career, Nuñez has volunteered at Emanuel Medical Center and shadowed a local surgeon who has become his mentor. He plans to use his upcoming gap year to work as a hospital scribe and interview to get into medical school.    
Thanks to the example set by his parents and the educations they provided to their children, Nuñez said he and his siblings all have bright futures. One sister is a nurse leader in a hospital, the other is a dental hygienist, and his brother is a police officer. But no matter where life takes them, Nuñez said, they will never forget their humble beginnings and their many struggles. 
He says he readily shares his story with others because he hopes it inspires and encourages them to be persistent while pursuing their goals. He also dreams of someday repaying his parents for the sacrifices they made and giving back to his community by helping other students. 
"God willing, I will someday set up my own academic student award and help other kids fulfill their educational dreams," he said. "And I want to buy my parents that house they were never able to afford while they worked so hard to give us the best education they could. I, along with my brother and sisters, will forever be grateful to them for the sacrifices they made for us."