Honors Program Student Plans on a Career as a Lawyer
When she was in eighth grade and preparing to enter Thomas Downey High School in Modesto, Isabela Covarrubias started talking to her mother about career options.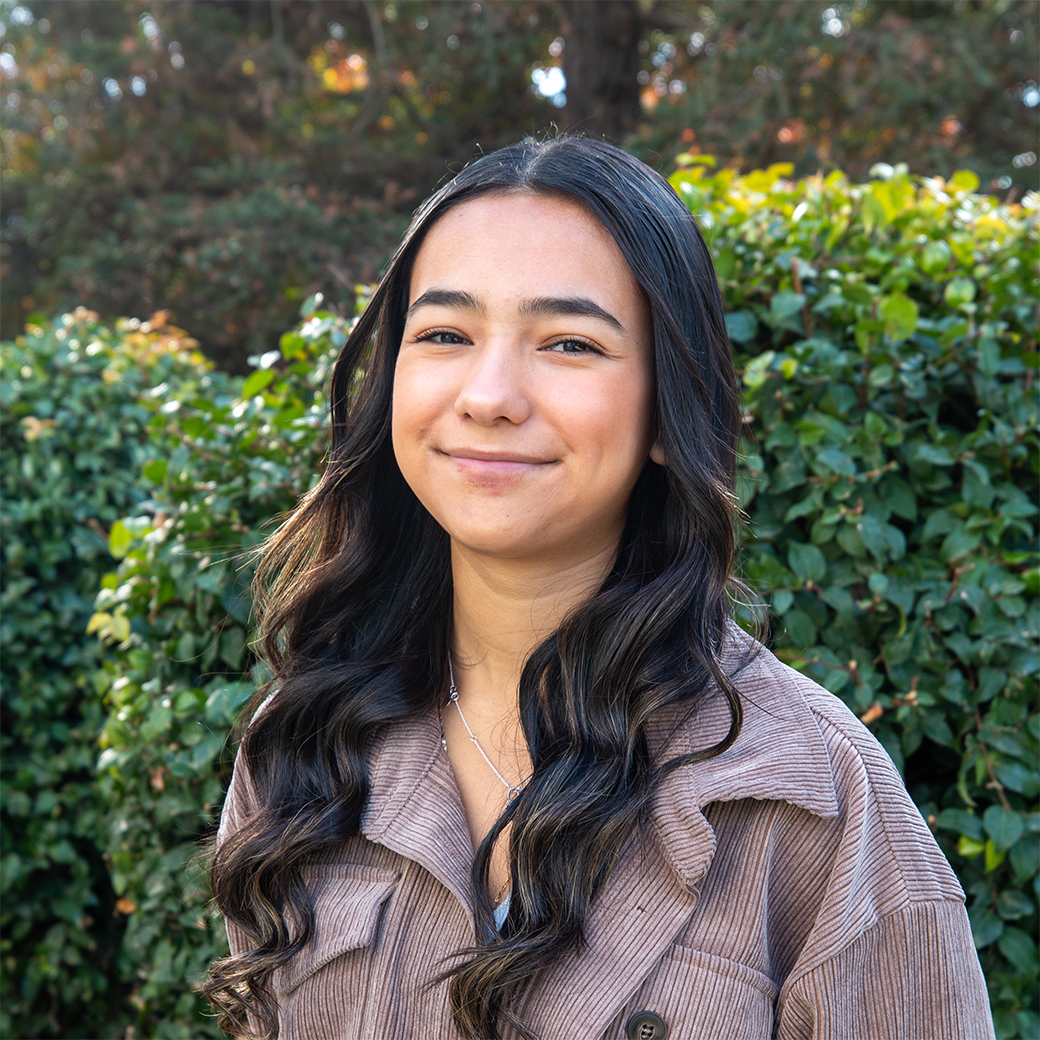 "I'm a person who plans ahead, and I like planning my life out, every detail," said the Stanislaus State freshman and University Honors Program student. "I needed a career goal so that I could take the right classes in high school before I moved on to college." 
In those talks, Covarrubias's mother shared that she had wanted to be a detective when she was younger, but instead she married and turned her focus to raising a family. The revelation prompted Covarrubias to consider a career as a detective, but she settled on becoming a lawyer. 
"I realized that I had a lot of interest in the law and the way laws work, as opposed to the crimes," she said. "So, once I decided to be a lawyer, I started researching law schools to figure out which ones are right for me." 
Like she said, she plans ahead. 
Covarrubias's plans for college, then law school, received a boost  when she was named one of three students to receive the 2022-23 Stan State President's Central Valley First-Generation Scholarship, which will cover her tuition, books and fees for four years. Created by President Ellen Junn, the scholarship is awarded every academic year to a handful of students who come from the Central Valley, have demonstrated academic talent and do not have a family history of higher education. 
Covarrubias graduated from Downey High with a 4.3 GPA and a California State Seal of Biliteracy. She and her brother, who is a junior at Stan State, are the first in their family destined for graduation from a four-year university. Her father, who came to the United States from Mexico when he was a teenager, started working full-time at a young age and has built a steady career as a supervisor at a painting company. 
A criminal justice major who plans to switch to political science, Covarrubias says her inspiration to be college educated comes from her mother, who took classes at Modesto Junior College, and other college-educated women in her extended family and circle of friends. 
"I am surrounded by women who went to college. I had all these role models," she said. "They zeroed in on me and showed me that going to college is something we can all do." 
She also receives some guidance from her brother, especially when it comes to selecting classes and figuring out her schedules. She said she and her brother both chose to attend Stan State because it is close to their Modesto home, and they wanted to stay near family. 
"We are really family oriented," she said. 
Covarrubias also finds support from the University Honors Program, which has helped the first-year student adjust to campus life and feel a sense of belonging. 
"At first, I was nervous and afraid that I would not make friends," she said. "But being in the Honors Program and being in small classrooms with 10 students or so, I got really comfortable and have made a lot of close friendships." 
And now that she is comfortable on campus, she continues to plan ahead. 
"I have the next semester all planned out, and a lot of my classes will be with my friends," she said.