Future Teacher Plans to Combine His Two Passions to Make Learning Fun
Stanislaus State freshman Dean Lee has his sights set on a career where he can combine his passions for music, English and helping people learn: teaching.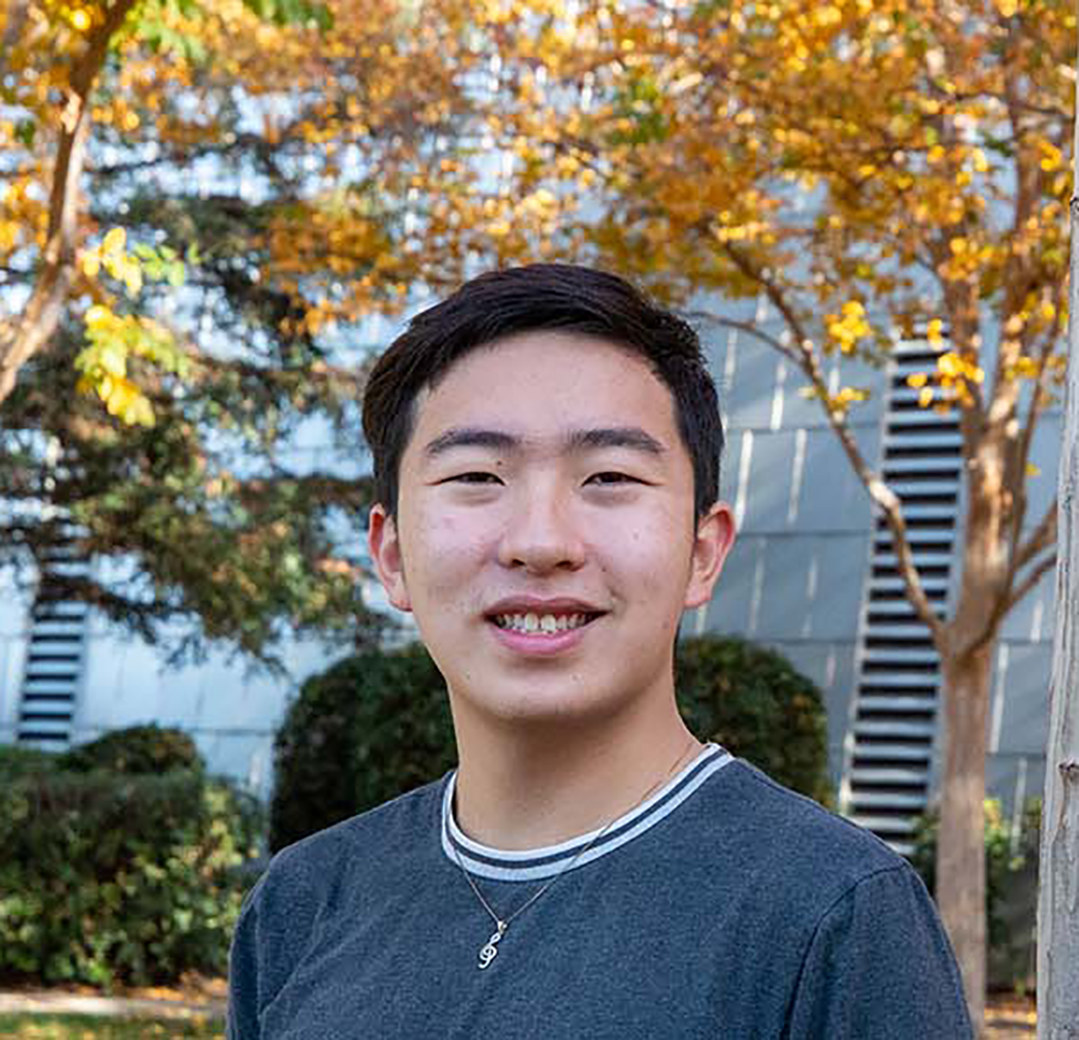 "I really want to help kids learn that music is a big part of education and there is more to English than reading and writing essays. I want to combine music and English and make learning fun." said Lee, who is majoring in both subjects and hopes to earn dual master's degrees someday. "I love to see kids smile and enjoy learning. That is what motivates me." 
Lee is well on his way to achieving his dream with the help of a Stan State President's Central Valley First-Generation Scholarship, which will cover his tuition, books and fees for four years. The Honors Program student is one of three freshmen to receive the 2022-23 award. Created by President Ellen Junn, the scholarship is awarded every academic year to a handful of students who come from the Central Valley, have demonstrated academic talent and do not have a family history of higher education. 
Lee graduated from Buhach Colony High School in Atwater with a 4.12 GPA. He was a salutatorian and qualified to wear a white robe as a member of the California Scholarship Federation.  
The son of Vietnamese refugees who came to the United States in their early teens, Lee grew up hearing their stories and understanding what it would be like to flee a war-torn country. And while his parents spoke limited English and couldn't help him much with his English homework or penmanship, they taught him valuable lessons about gratitude, hard work, tenacity and achieving goals.  
"I know that I am fortunate to not go through the things a lot of other people go through. I was born here and grew up as a middle-class student, and I'm really thankful for that," he said. "My parents weren't able to graduate from high school, but they showed me that even when you face obstacles or have limitations you can still succeed. I always made academic success a priority in school." 
Dean Lee, President's Central Valley First-Generation Scholarship recipient
---
Lee's two siblings learned the same lessons and are also pursuing academic success in higher education. As a result, the Lee family has all three children in college at the same time. Lee's brother is attending UC Merced and his sister is attending Merced College. 
In elementary and middle school, Lee found he needed to work extra hard on English lessons and perfecting his handwriting because his parents were not fluent English speakers at home. To learn English well, he relied on teachers and learned as much as he could on his own. He sometimes found the subject to be difficult, but he persisted. Then, in middle school, something unexpected happened that put him on the path to becoming a teacher. 
"Even though I wasn't the greatest at English, and I was struggling sometimes myself, other students started asking me for help," he said. "And I loved to help." 
In high school, his career choice was cemented. Active in numerous extracurricular activities and a trumpet player since the fifth grade, Lee joined the band and eventually worked his way up to the leadership position of drum major. The role, with all its responsibilities and interactions with other students, made him realize that teaching would be a good fit for him.  
At Stan State, Lee is following his passion for music by participating in wind ensemble, jazz band and choir. He is living in the dorms – sharing an apartment with five roommates – to get the full college experience and a taste of independence while avoiding the expense of commuting to and from Atwater. 
When he was still in high school and considering colleges, he was drawn to Stan State because he was told it had an excellent program for teachers. Then he visited the campus, and he was sold on it. 
"The campus is really pretty, and the dorms are really nice," he said. "After I looked at the campus and everything it offered, I just wanted to stay here."