Ethnic Studies Associate Professor Envisions Changes to Perspective in Black Studies Courses
Ethnic Studies Associate Professor Mary Roaf's Black studies courses, which are interdisciplinary and weave her anthropological background with the study of oppression of race, class and gender, have been somewhat traditional, focusing on descendants of chattel slavery and highlighting the Civil Rights Movement.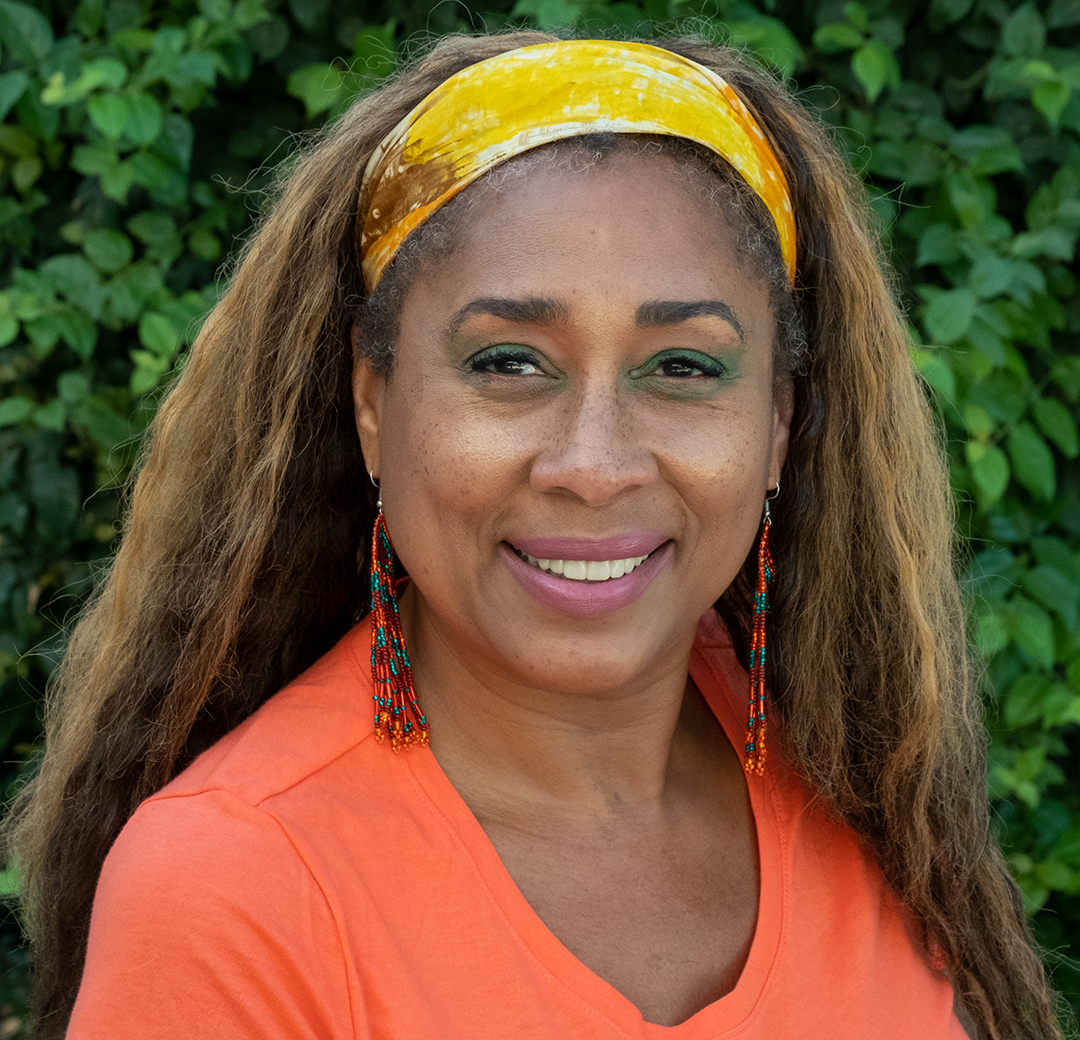 That's going to change. 
Roaf will spend a month in South Africa this summer as part of the Fulbright-Hays Group Project Abroad Program, which she hopes will help her expand her courses to include Pan-African studies. 
The intensive program is open to college faculty, K-12 teachers and administrators and university students of social sciences, humanities, and foreign languages from across U.S. institutions of education. They will learn Zulu and the culture and history of South Africa "from the apartheid era going back to Zulu Nation and its really valiant fight against colonial powers, the English and the Dutch," Roaf said. 
It is Roaf's first Fulbright grant.  
The interim chair of ethnic studies, Roaf received notification last fall of the program that is a national, federally funded program by the U.S. Department of Education with partial support from the California State University.  
"The application so aligned with what I'm doing and how I envision my work moving forward," Roaf said. "I thought, this is perfect timing, especially because I'm chair, so it would be wonderful to do this program and fully understand how to integrate a Pan-African focus into current courses and how to create new courses and events and arts-based approaches. We'll be learning Zulu and learning about cultural practices, and I want to integrate all of that. I also want to connect with scholars and program participants there to possibly have them participate in events." 
The fifth-year associate professor's goals don't end there. She would like new colleague Goshu Tefera, who joined the ethnic studies department this year to offer more Pan-African scholarship, to one day participate in the same summer program and she'd like to set up an ethnic studies study abroad exchange program. 
First, though, Roaf has a full program to tackle. 
She'll spend a week with participants at Cal State LA, the administrative institution that has a Pan-African Studies department. Then she's off to South Africa. Although she has visited the continent, this will be Roaf's first trip to South Africa. 
The group will stay in Johannesburg at the university, where the participants will be in classes daily with homework at night. 
"The product is we're going to be creating modules to integrate into ethnic studies curriculum," Roaf said. "Part of the homework is going to be intensive, because we're going to be practicing a new language." 
Weekends will be spent visiting other locations including Soweto, site of the 1976 youth uprising. 
Roaf is uneasy about that visit because of its history. 
In 1976, the Boers, descendants of Dutch colonizers, announced their intention to stop teaching Black South Africans English and only teach in Afrikaans. 
"The reason the Boer South African government wanted to replace English instruction with Afrikaans was so the Black South Africans would not have any options for branching out into jobs that would be worldwide if they could speak English," Roaf said. "The Boers wanted to double down on maintaining them as a permanent underclass with no other options than to work the lowest types of jobs. The children understood what this was about. They engaged in massive walkouts. These were very young elementary school students through middle and high school students in school uniforms.  
"When you have 15 percent of the population being Boer/English that is dominating 85 percent of the population and 85 percent of the resources, it takes an extreme, almost indescribable level of brutality. So, the Boers sent out their military. There were thousands of school children, and they executed them. They had no weapons. They had rocks. You would have children running with soldiers running after them, shooting them in the back and killing them. It was a huge massacre. It was probably the first nail in the coffin of abolishing apartheid, at least as a formalized political system." 
The Soweto Uprising, or Soweto Massacre, always resonated with Roaf and she anticipates the visit will be powerful. 
Roaf sees similarities between South Africa and the U.S. as far as extreme white supremacists and extreme anti-Black attitudes, and the opportunity to force change. 
"Children, even at early ages, knew that they would be locked into enslavement with this language policy," Roaf said. 
Educational change is not always easy, but Roaf is proud to see it in Stan State's ethnic studies program. 
"So many ethnic studies departments and programs are empty and in name only," she said. "What we are doing with the ethnic studies at Stan State is radically different. We're being very intentional, strategic and cognizant of how hard it is to operate within any kind of institution with systemic racism and to do transformative healing and holistic social justice. It's a lot of work, a lot of emotional work. 
"Within ethnic studies and any kind of ancestral practices around the world, there's an understanding of the sacred collective and the impact we're going to have on the next seven generations." 
When she finishes the summer course, Roaf imagines even more change, with new Black studies classes being offered at Stan State and changes to existing ones. 
"We'll integrate content into current courses," Roaf said. "It will be so easy with the Racial and Ethnic Experiences course that was just revamped. In ethnic studies it's called long histories and long futures. Who we are, collectively, throughout the colonized world, pre-dates colonization, genocide, land conquest and slavery by thousands of years. Our starting point is not colonization and slavery. Our starting point is medieval empires of Africa, so it would be easy to integrate it from that standpoint to the radical decolonizing of the university movement. 
"We do that with our civilizations, including our teaching Asian, Aztec and Mayan empires." 
In the future, Roaf said, "Black studies courses will lift up the rich, deep histories and legacies of African's past, present and future."