Assistant Professor Arturo Nevárez Receives National Honor for Racial Literacy Research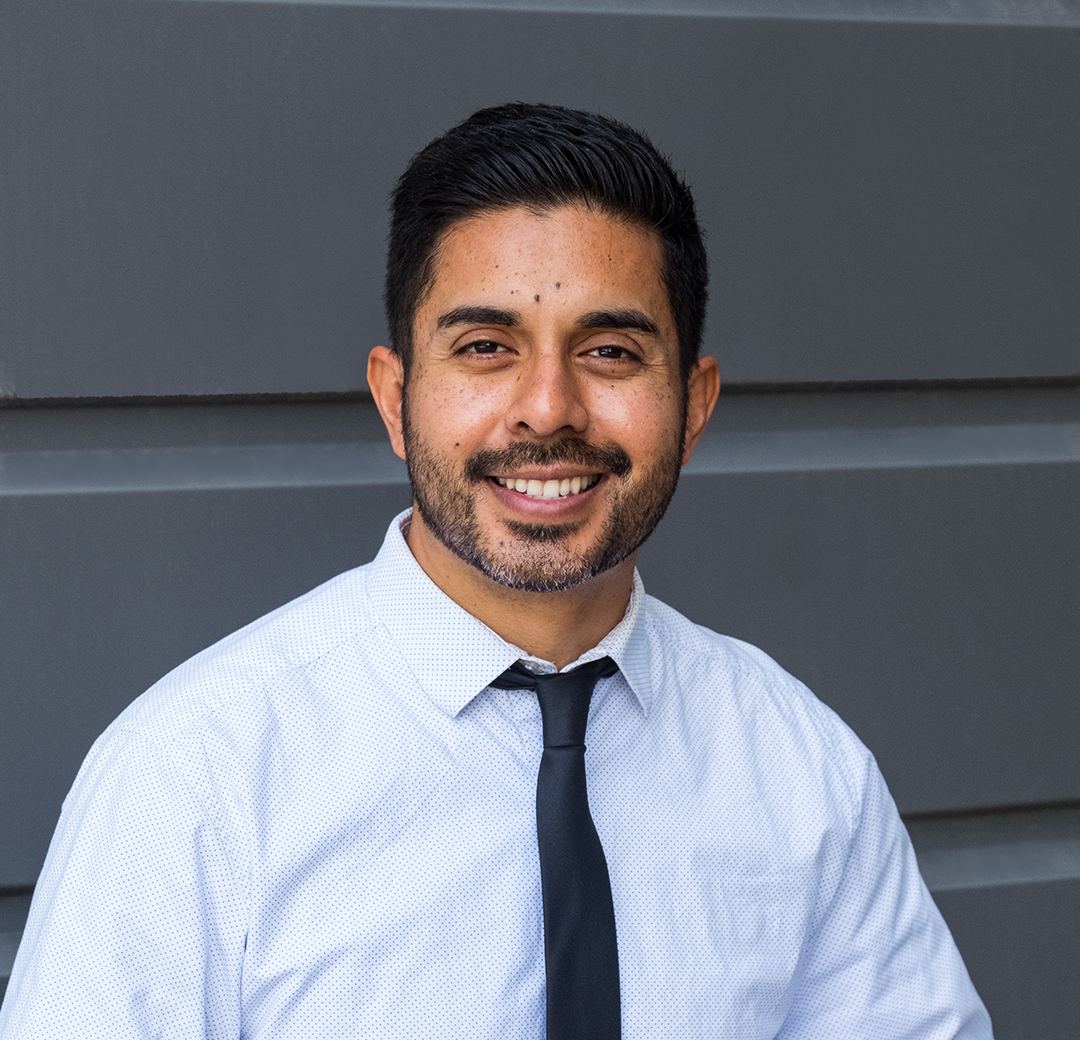 Assistant Professor of Liberal Studies Arturo Nevárez can almost pinpoint the moment he fully realized the importance of his experiences growing up as a person of color. 
It was the early 2000s, and he was an undergraduate student majoring in English at the University of Southern California. The assigned reading in his ethnic studies class consisted of literature authored by people of color who freely wrote about the racism, oppression and inequities they experienced and resisted. 
"I could see myself in the literature," said Nevárez. "The things I knew, the things I lived — I could see they were worthy of literature. It was so exciting." 
Over the years, the eye-opening experience stayed with Nevárez. Years later, while working on a doctorate in education at UC Riverside, he researched how Latinx students in two ninth grade ethnic studies classes were supported in developing their racial literacies, giving them the tools to recognize, discuss, write about and resist racism. 
Now a first-year faculty member at Stanislaus State, Nevárez's research is being recognized on a national level. His dissertation, "Reading 'racial grammar': Latinx students' racial literacy development in ethnic studies classrooms to name and resist racism," won the 2022 American Educational Research Association (AERA) Division K Outstanding Dissertation Award earlier this year. AERA is the largest education research organization in North America, and Division K is dedicated to research centered on teaching and teacher education. 
Nevárez's research underscored how racial literacy was embodied in the pedagogies of the ethnic studies teachers, and through his investigation he conceptualized a four-stage process of racial literacy development for students. It identified the powerful role that teachers' racial literacies play in supporting the potential of high school ethnic studies to transform race relations. His work also extended the concept of racial literacy to encompass the experiences of students in a predominantly working class Latinx and immigrant community. 
Before he decided to pursue a doctorate, Nevárez was employed as a paraeducator, a middle school teacher and a high school teacher in South Los Angeles and Hawthorne, California. He loved helping students learn to value their experiences, knowledge and backgrounds while recognizing and disrupting racism and inequities. But as he worked in the classroom, he realized that earning a doctorate and teaching at a university would allow him to make greater change because he would be teaching future teachers. 
"I see educational spaces as potential places of hope and transformation where students can bring their whole selves and talk openly about their experiences and who they are," he said. "They learn to resist the status quo and recognize, name and confront racism, inequity and social injustice. The students who train to be teachers will then take that into their classrooms to teach many more students." 
The son of Mexican immigrants, Nevárez was a first-generation college student and graduate. In addition to his bachelor's and doctorate, he earned a master's degree in English from the University of Texas at Austin. 
His parents weren't given the opportunity to access a formal education, he said, however, they instilled in him the value of community uplift and have always been excellent teachers of life, dignity and cultural pride. 
"They taught me about inequity, social injustice and resistance to oppression through their sacrifices," he said. "And they taught me about the beauty and richness of our culture and background."