Advanced Studies Professor Donnieau Snyder Connects With Students
As she observes changes at the Stanislaus State Stockton Campus, including being among five full-time faculty added to the staff, Advanced Studies in Education Assistant Professor Donnieau Snyder looks beyond plans for a new building and other physical features.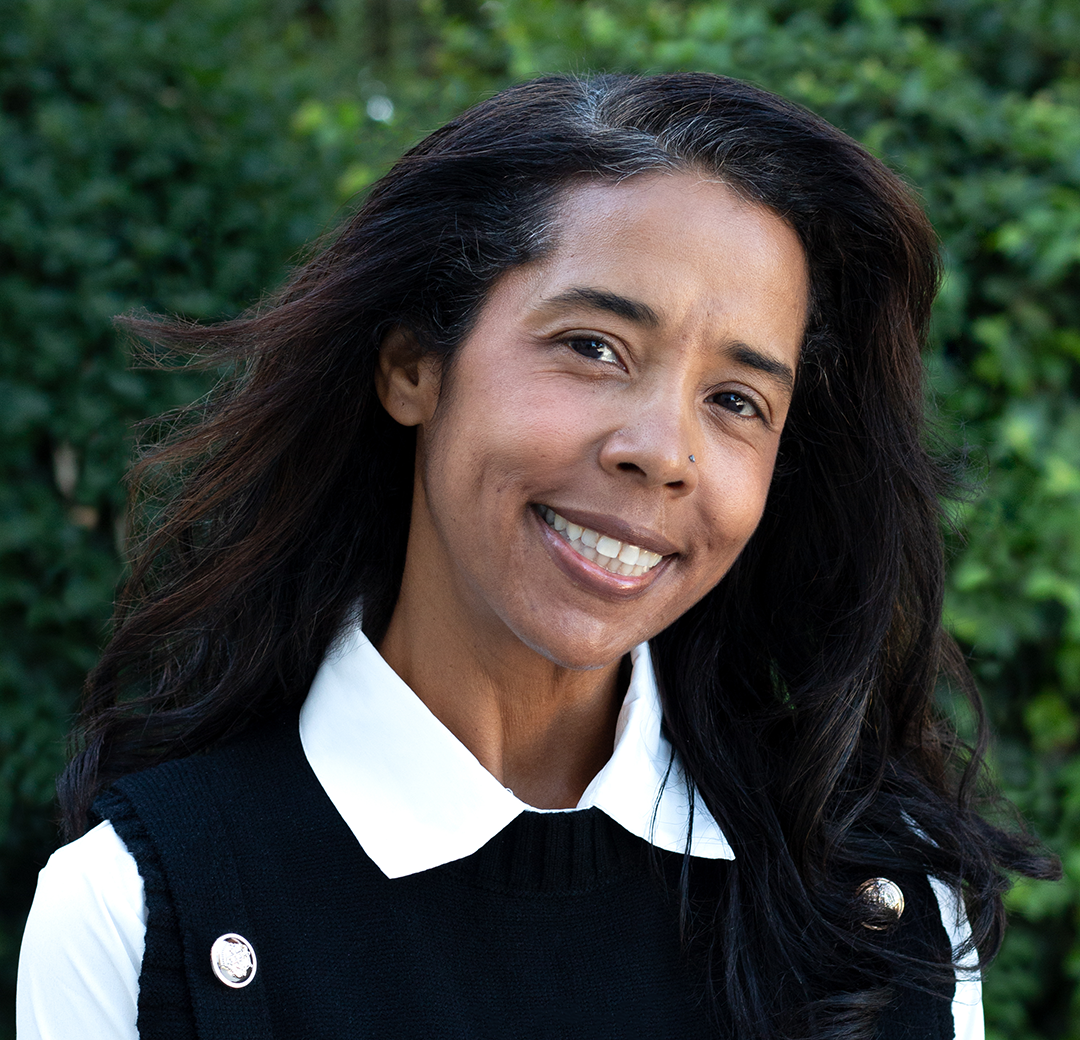 "It's not the building. It's the heart," said Snyder, who has taught for the University since 2013 and at the Stockton Campus since 2015. "When I see the campus, I see potential, and I see gratitude. I know what each student feels when they sit at that desk. They are so grateful to be there. They had to make sacrifices to get that chance. I tell my students they're going to make it because they're determined." 
Becoming counselors — either in schools or private practice— is the aim of the students she teaches in the counselor education program, just as it was hers, and she understands their challenges. 
The daughter of a biracial couple who moved from Detroit to Santa Clara when she was a child, Snyder grew up in a family that, because of mental health issues, struggled financially despite her father working in aeronautics and teaching math at UC Berkeley and her mom being a nurse. 
Snyder worked to help support the family after graduating from high school and was in her mid-20s before she could pursue a four-year degree. 
She chose National University, which allowed her to continue working and take classes at night. 
"I didn't know what I wanted to do," Snyder said. "I was always interested in psychology. My mom worked as a psychiatric nurse, and my family is riddled with mental health issues. That sparked my curiosity about how we function, what makes us tick." 
She found fulfillment in helping others, whether as a high school peer counselor or through service-oriented jobs. The idea of making it a career clicked when a professor suggested she become a marriage and family therapist. 
"She saw that I'm calm," Snyder said. "I listen. I really think before I speak. I'm concerned about people's welfare and have this interest in mental health. To me, it made so much sense to move into that field of counseling because of my life experiences with family that was so fraught with mental health." 
Snyder earned a degree in behavioral science from National University and a Master of Counseling with a marriage and family therapist emphasis from the recently closed John F. Kennedy University. She became a licensed marriage and family counselor in 2008 and later was licensed as a professional clinical counselor (PCC). She earned her Ph.D. in psychology from Capella University, also for working adults. 
She moved to the Central Valley 30 years ago and set up a private counseling practice in Modesto but having taught for the University of Phoenix to help pay for her doctoral studies, she was attracted to teaching. 
She continues to do both. 
"My teaching informs my practice, and my practice informs my teaching," she said. 
Part of Snyder's role in Advanced Studies is preparing graduate students to practice in the field of professional clinical counseling (PCC) and sit for the professional clinical counselor licensing exams. 
While firmly established in Advanced Studies, Snyder initially taught in Stan State's Psychology Department.  
She connected with Advanced Studies while working for Stanislaus County Behavior Health and Recovery, where she developed a program, still in use, to detect early symptoms of psychosis in young people. 
A Stan State student completing the hours required to become a counselor was struggling at the agency, so Snyder agreed to let her work with her. 
"I sat down and talked to her and was reminded of people I grew up with," Snyder said. "She was a self-starter. I told her how to find her niche and let her do her work." 
The coordinator of Stan State's counselor education program at the time met with Snyder to find out how she helped the student. Before long, she offered Snyder an opportunity to teach classes. 
To help her students at the Stockton Campus, Snyder connected with mental health agencies so her students could be placed to complete the required hours of practical experience necessary to finish their degree, a primary requirement for those pursuing licensing in the state. 
That connection with the Stockton community was just the beginning. 
"My dream is to have a community counseling center for the PCC students," Snyder said, having been a part of a similar center supported by John F. Kennedy University. "It would be for the public and the students. 
"The PCC students could get their hours. That's how I see the next wave of welcoming in the community, through the mental health branch. We can invite them to come onto our grounds and say, 'this is your home, too. Care for us, because we care for you."