Gina Donahue, MBA
Interim Director, MBA Programs
College of Business Administration
Stanislaus State
Additional information forthcoming!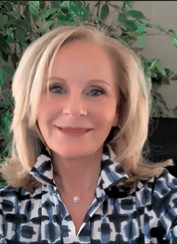 ---
Claudia Manzo, MBA
Coordinator, MBA Programs
College of Business Administration
Stanislaus State
Claudia has over 18 years of professional experience working with graduate students, and over 22 years of academic experience at Stanislaus State. Her experience and knowledge, of university policy and procedure, admission, and application requirements, allow her to assist and guide applicants through the beginning and end of the graduate journey.
As an alumnus of the MBA Program at Stanislaus State, Claudia has first-hand experience of the requirements and expectations for the successful completion of the degree. She is available to provide her experiences with prospective and current students. Claudia may assist in selecting a program, the review of admission and application requirements, preparation and the submission of the application, tips and recommendations for completion of foundation courses, developing a degree completion plan, guidance on the culminating experience, and much more! If you have questions on program eligibility or graduate school in general, Claudia is here to help!