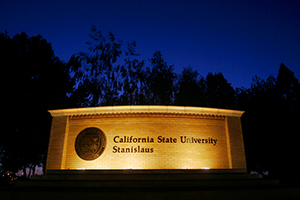 People give to California State University Stanislaus knowing that they are supporting an institution that is uniquely positioned to serve rural and urban communities of extraordinary diverse backgrounds in the San Joaquin Valley of California. Every day, our donors see or hear about the impact of their philanthropy and how it helps to prepare students who are propelling the region to prominence and becoming active participants in our global society.
Learn more about how you can be a part of a growing group of supporters that are raising the bar and changing lives: One Purpose.
STAN Magazine
Stanislaus State is pleased to share the Fall 2016 issue of STAN Magazine, our biannual publication that tells the stories of our University community throughout the region. The current issue of STAN Magazine is now available.