Discover what you can learn and where a cognitive studies major can take you.
The cognitive studies program offers an integrative approach to the study of human consciousness and cognitive processing. This program draws from fields including philosophy, computer science, psychology, neuroscience, linguistics, art, biology and physics. Cognitive studies emphasizes strategies for investigating how biological and artificial brains solve problems.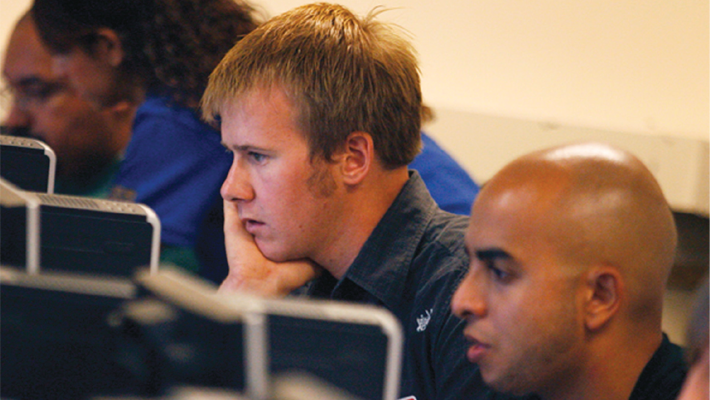 Interests
Nonlinear Systems
Philosophical Aspects of Cognitive Science
Linguistic Theory
Philosophy
Physiological Psychology
Cognitive Processes
Genetics
 Learn
Consciousness as an information processing system
How consciousness arises from basic physiological processes
Patterns and adaptive pattern-recognition
Nonlinear dynamical methods
Human/machine interfaces
Processes of memory and decision-making 
Go!
Consciousness as an information processing system

How consciousness arises from basic physiological 

processes

Patterns and adaptive 

pattern-recognition

Nonlinear dynamical methods Human/machine 

interfaces

Processes of memory and decision-making
Career Opportunities
Cognitive studies majors can pursue careers in areas such as:
Computer programming
Intelligence analysis
Information processing
Medical analysis
Data representation and retrieval Education
Scientific research
Multimedia design
Software 
 Degrees and Programs
Bachelor of Arts in Cognitive Studies
Cognitive Studies minor