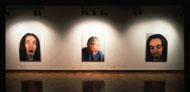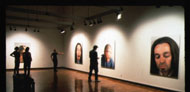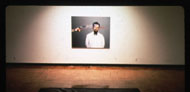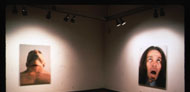 Beauty Stains; that was my first mistake. if god didn't want them sheared, he shouldn't have made them sheep.
October 10- October 9, 2000
Conceptual, installation, public, performance and multimedia artist Daniel Joseph Martinez is internationally known for art of social commentary. Native of Los Angeles, Martinez is the recipient of three National Endowment for the Arts grants, has exhibited in Aperto at the Venice Biennale the Whitney Museum of American Art, NY. and served as the United States Curator for the 1999 Mexican Biennale. He is an Associate Professor of Art at the University of California, Irvine.