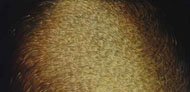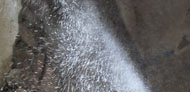 Dust in Sunlight: Paintings and Photographs of a Particular Universe
January 4- January 31 2006.
Reception January 5, 2006 at 5 pm
Artist Talk at 5:30 pm.
The artwork of Marcia Teusink will be featured in our North Gallery. Marcia is a photographer and painter who investigates the effects of sunlight: its movement and transformation within an atmospheric space. Her imagery—of clouds, bursts, and swells—is related to meteorology and outer space. Marcia works with oil on canvas as well as digital photography. Her pieces are large in scale and create a spectacular visual impact for the viewer.