​
Event Information
Thursday, March 19, 2015
6:00 p.m. - 9:00 p.m.
Fitzpatrick Arena, CSU Stanislaus
Don't miss this exciting event!
Get your tickets now!
Tickets $100
Fundraising Purpose
Vines supports the advancement of programs designed to bring students and alumni together. Proceeds from this evening of "wine, brew and bites" benefit CSU Stanislaus alumni programs, campus projects and student scholarships.
Vines Sponsors
We thank you! View more sponsors from other events and campaigns.
Sommelier Sponsors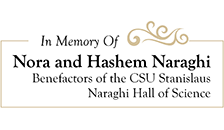 Vineyard Sponsors
Emanuel Medical Center
Turlock Journal
Reserve Sponsor
---
Vines Exhibitors
Wine
Abundance Vineyards
abundancevineyards.com
Bronco Wine Company
broncowine.com
Cameron Hughes Wine
chwine.com
D'Art Wines
dartwines.com
Gallo Signature Series
gallosignatureseries.com
Hatcher Winery
hatcherwinery.com
H-G Vineyards
h-gvineyards.com
Ironstone Vineyards
ironstonevineyards.com
Klinker Brick Winery
klinkerbrickwinery.com
Leer Vineyards
leervineyards.com
Louis M. Martini Winery
louismartini.com
MacMurray Estate Vineyards
macmurrayranch.com
Mettler Family Vineyards
mettlerwine.com
Scotto Family Cellars
scottofamilywines.com
Sequoia Grove
sequoiagrove.com
The Wine Group
thewinegroup.com
William Hill Estate
williamhillestate.com
Brew
Cen Cal Beverage
Dust Bowl Brewing Company
dustbowlbrewing.com
Lagunitas Brewing Company
lagunitas.com
Sandude Brewing Company
sandudebrewing.com
Tioga-Sequoia Brewing Company
tiogasequoia.com
Bites
Bistro 234
bistro234.com
Chartwells
dineoncampus.com/csustan/
Galletto Ristorante
galletto.biz
Greens on Tenth
greensmarket.net
Hilmar Cheese Company
hilmarcheese.com
La Parrilla Mexican Restaurant
mylaparrilla.com
Los Gallos
Pappavlos Bistro & Bar
papapavlos.com
Paul's Rustic Oven
paulsrusticoven.com
Table 26
table26.net
Toscana's Ristorante
toscanas.net
Turlock Golf & Country Club
turlockcountryclub.com
---
General Contact Information
Phone: (209) 667-3131
Toll Free: 1 (888) 421-7717
FAX: (209) 667-3026
E-mail: Alumni@csustan.edu
Vines Committee
Lacey Kiriakou, '02
Naomi Layland, '01
Nellie Lazar, '99
Michelle Reimers, '04
Tyler Richardson, '09
Mary Sherwood, '94
Kim Duyst