Listen to the Stan State podcasts for conversations with members of the Warrior community. Produced by the Office of Communications and Public Affairs, edited and recorded in the KCSS studios on the campus of Stanislaus State.
Stan State EduCast
The Stan State EduCast shines a spotlight on various members of the Warrior community as they share their experience and expertise in relation to important issues and current topics that affect us all.
Listen to this podcast on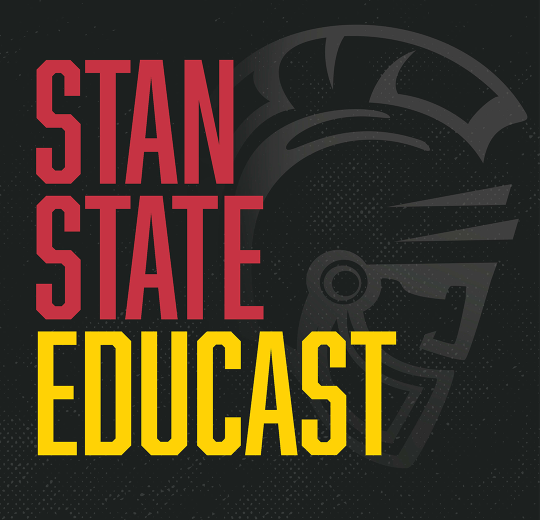 The Entrepreneurship & Innovation Studio
Enterprise. Entrepreneurship. Innovation. At the E&I Studio, you will hear stories as told by the people who built something. Stories of inspired leadership, inspiration and imagination called to action. Through intimate conversations, the people who make our region the special place it is will share their lived experiences and moments of brilliance.
Listen to this podcast on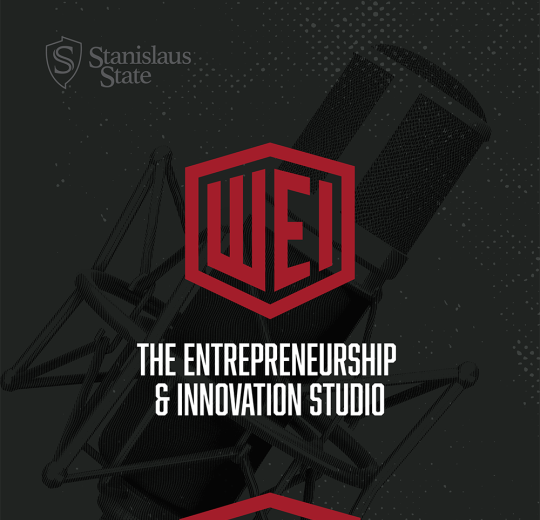 Taking Care of U
Listen to the Taking Care of U podcast for interviews with faculty, staff, students and other members of the Warrior community.
Listen to this podcast on