Senior Eli Frazer Gained Valuable Experience from Research Opportunities Provided by Stan State Faculty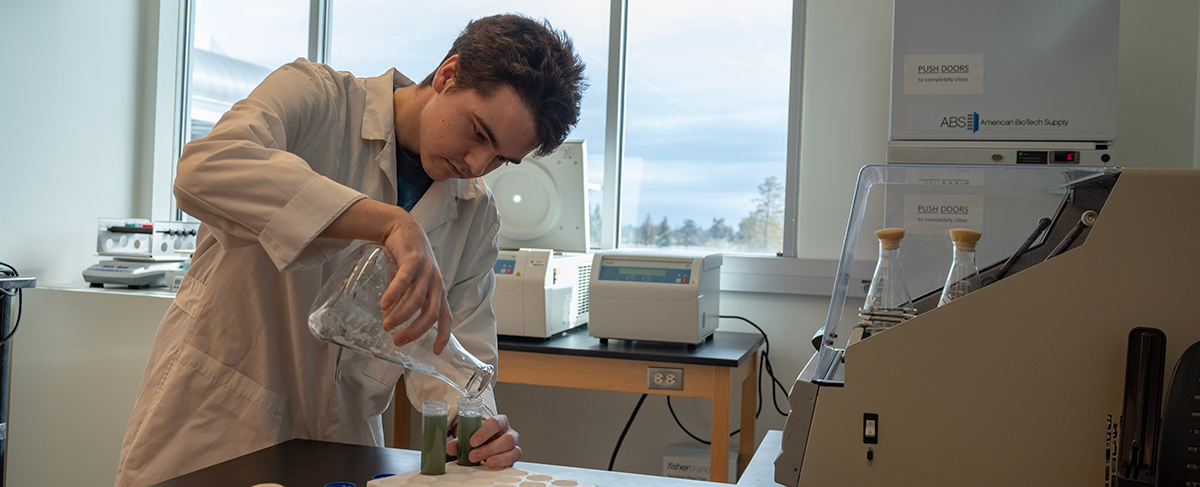 Eli Frazer has learned much about himself and what he wants to do after college thanks to the experiences he's had at Stanislaus State.  
At first, Frazer was uncertain about what he wanted from his education. He went from one major to the next and nothing seemed to stick. He felt increasingly stressed about his situation when, fortunately, he discovered his love of chemistry.  
"I took a general chemistry class, and I thought the concepts were interesting," said Frazer, a senior. "It wasn't until I transferred to Stanislaus State and started taking biochemistry classes that my interest really honed in." 
Frazer took to biochemistry immediately and its correlations to medicine, pharmaceuticals and psychiatry. He wants to help people resolve their illnesses, both mentally and physically and believes he found a way to do that by learning biochemistry's fundamentals and how the brain reacts when it's introduced to medicinal drugs. 
"I think psychiatry is interesting," Frazer said. "One of the biggest responsibilities of psychiatrists is to understand how the brain works and how it reacts differently to certain chemicals.  
"The brain is a sensitive organ, and if you give someone the right medicine; you can end up making their lives quite a bit better." 
Frazer knew he would enroll in medical school after graduating, but first he wanted to ensure he went in with the proper skills and knowledge.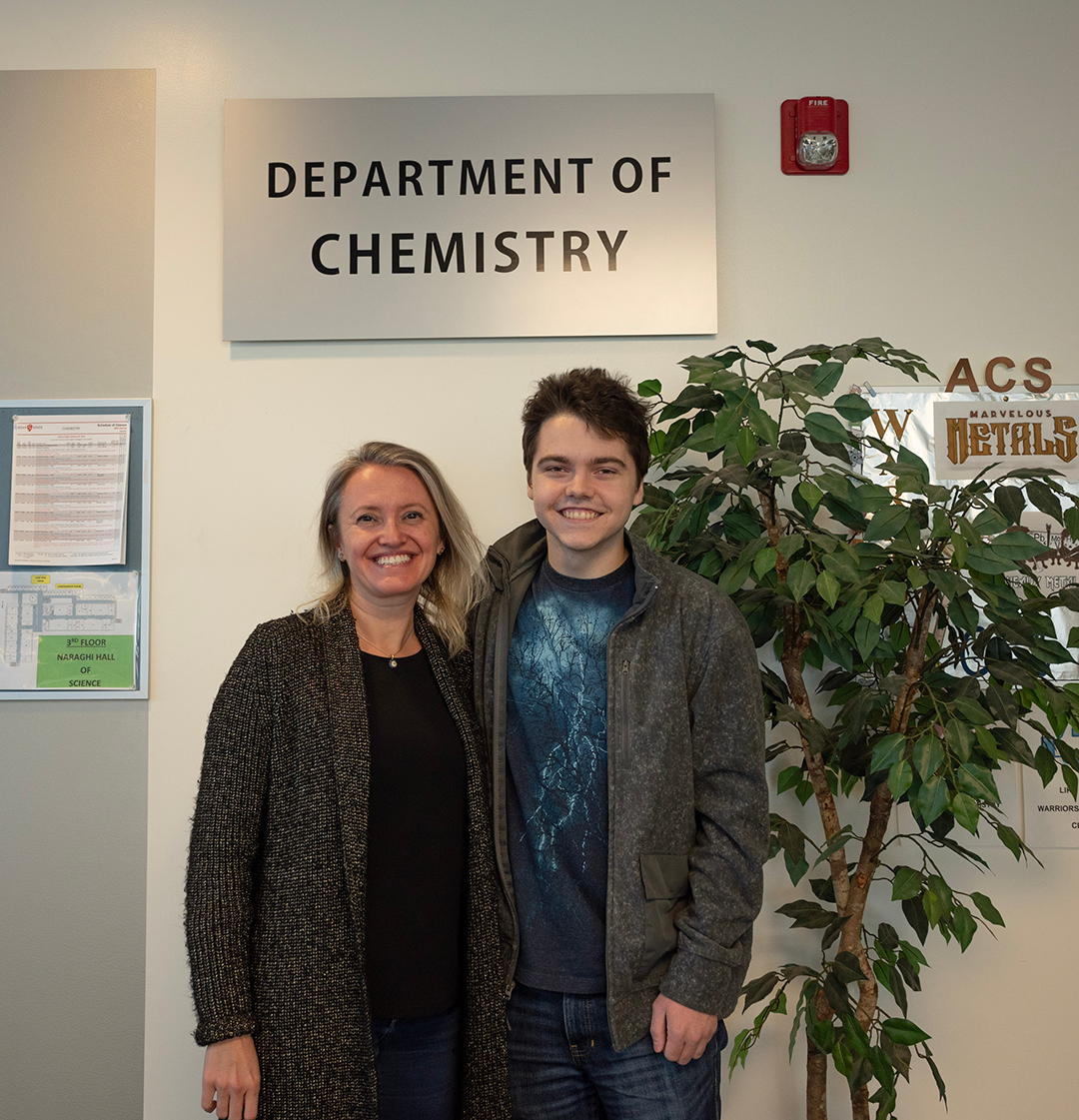 "A couple months into my first semester, I sent emails to every chemistry professor asking if they had projects I could help with," Frazer said. "Dr. Schara responded, and I was able to learn more about her research. I've been working with her ever since."  
His enthusiasm caught the attention of Department of Chemistry Associate Professor Gönül Schara, who appreciated Frazer's determination. She gave him an opportunity to volunteer in her biochemistry laboratory and assist with various projects, which provided valuable insights to aid his academic journey and future career in medicine. 
"The best part of my experience at Stanislaus State has been working in Professor Schara's lab," Frazer said. You're always learning new ideas." 
The experience has given him many opportunities to grow in his field. In January, Frazer was one of eight finalists selected for the 2023 Glenn Nagel Undergraduate Research Award at this year's CSU Biotechnology Symposium. He recently presented his abstract paper titled "Tuning the Specificity of Toluene Oxylene Monooxygenase for Acetanilide Metabolism." In his paper, Eli discusses how the bacteria can be used to produce pharmaceuticals in a cleaner and efficient way.   
"Our abstract specifically focuses on an enzyme found in bacteria called toluene oxylene monooxygenase and how making modifications to that enzyme can impact its ability to metabolize a drug called acetanilide," Frazer said. "The enzyme can take acetanilide and turn it into acetaminophen, which we know as Tylenol. Without modification, however, the enzyme can produce an uneven, messy mixture. Our goal was to fine tune the enzyme with protein engineering to more selectively make acetaminophen and some of acetanilide's other derivates." 
 The symposium gave Frazer and his peers an opportunity to learn about each other's research ideas and explore different areas of science they otherwise may have never thought about. 
"The most impactful part of it was just being able to interact with the other finalists who were at the conference," said Frazer. 
"One night, we all got together and talked about our projects. The world gets a little bigger as you find people with similar interests to you."