Note: This article is part of the StanGrad series highlighting Stanislaus State students who are part of the Class of 2020. Read more StanGrad profiles.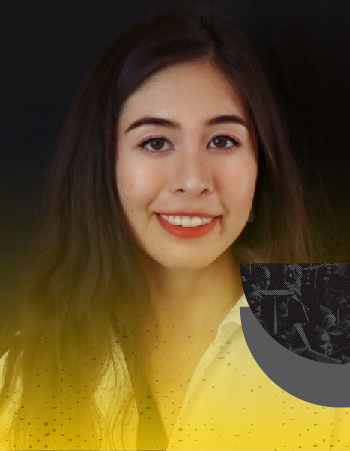 Returning to her roots after beginning college at UC Santa Cruz, Delhi's Jacqueline Villegas found what she was looking for at Stanislaus State.
A part of the Honors Society, the psychology major found a new place to feel at home.
"Stan State offered me a lot of opportunities to build my way forward," Villegas said. "Going to office hours and campus events broadened my experience at Stan State. We have amazing faculty. I was inspired to contribute time and effort to the Honors Mural Committee."
Villegas' future involves applying her values to her career. First, though, she has an eye on graduate school, and her bachelor's degree from Stan State is just the beginning of her educational journey.
She's proud to graduate this year, in a time of unprecedented circumstances.
"As a graduating senior from the Class of 2020, most of us are uncertain about the job market," Villegas said. "Our resilience to the changes has been noticed throughout the world. We will stand out as the Class of 2020 to future employers."
---
#StanGrad File
Degree/Credential
Bachelor of Arts in Psychology
What memories stand out most from your time at Stanislaus State?
"The memories I made as a part of the University's Honors Program have made an impact on me. It was one of my favorite spaces to study and meet new people. Also, there were a few field trips that I enjoyed through Honors and the Faculty Mentor Program."
Which faculty or staff member had the greatest impact on you, and why?
"Making decisions beginning my senior year was difficult. Dr. Harold Stanislaw encouraged me to build my way forward into the future through 'design thinking.' His research interests are noteworthy, and I knew that his guidance would be helpful to finish my honors capstone project."
What advice would you give to current and future students?
"Every student, faculty and staff member at the campus has a story to tell. Be curious and reach out to your community."