Join Us for a Day of Family-Friendly Fun that Celebrates Literacy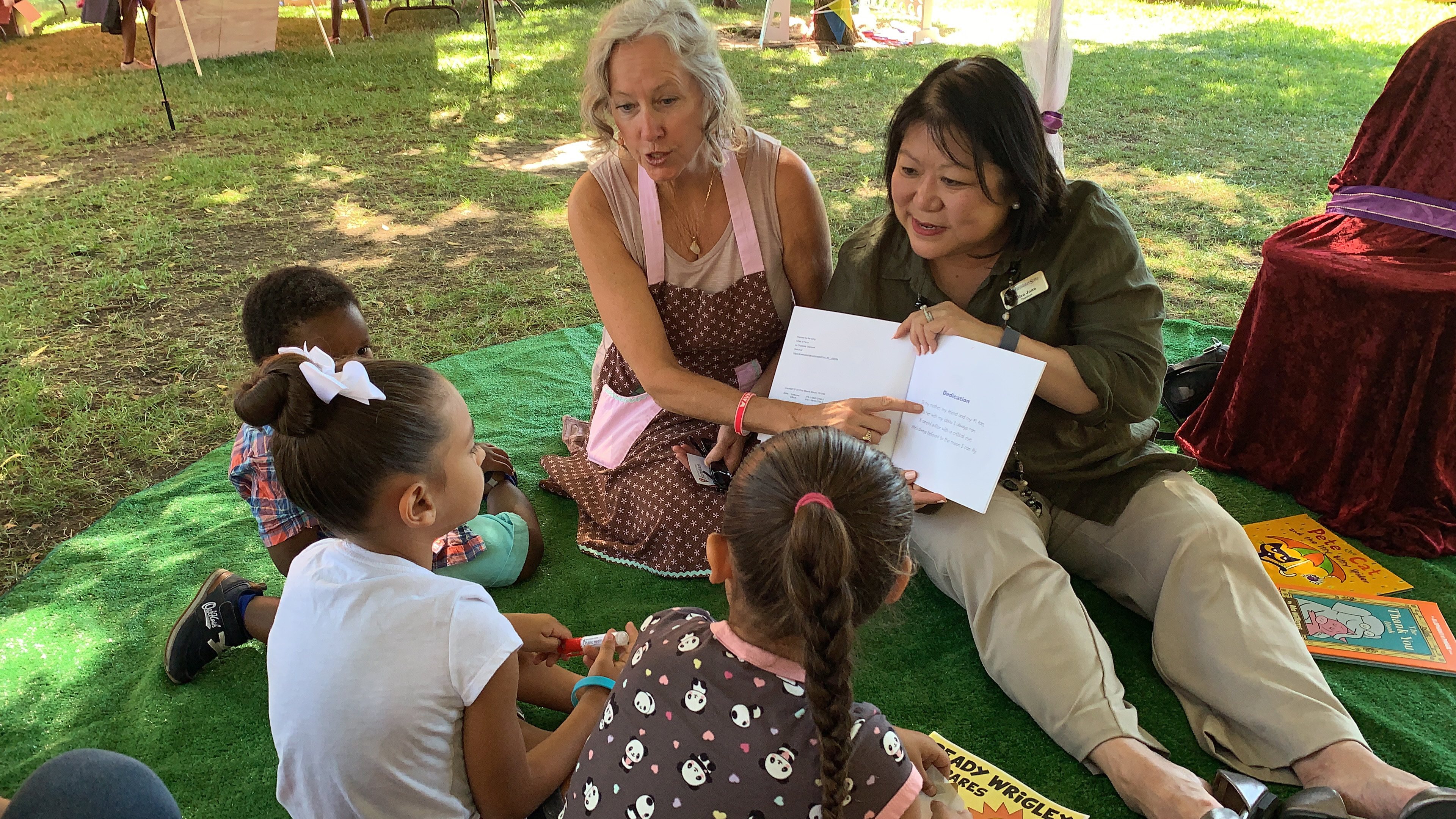 Pack up the kids, crank up the car and get ready to head to Stockton for a day of free fun and festivities at "Family Day at the Park," the annual community event that commemorates literacy, books and education. 
The event – one of Stockton's largest that has drawn thousands of attendees – is celebrating its 25th anniversary and will occur from 10 a.m. to 3 p.m. Saturday, Sept. 17 at Weber Point in downtown Stockton.  
There will be lots to do and see including storytelling, face painting, games, live music and food. A children's stage will feature performances every 30 minutes while the main stage will include musical performances – from mariachi and jazz to orchestra classics – by the Cesar Chavez High School music department.  
Stanislaus State is a co-sponsor, and several departments and staff from the University's Stockton and Turlock campuses will be on hand to meet with community members, share information, play games, give away Stan State swag, promote literacy and more. 
The day will kick off at 10 a.m. with a Mascot Parade, and Stan State's very own Titus will participate along with other local mascots who will lead the parade and help get the party started.  
"We are excited to participate in Family Day in the Park, one of the biggest events in the community," said Stanislaus State Stockton Campus Dean Faimous Harrison. "The University has always been a strong supporter of this event, of Stockton and San Joaquin County in general. It's the fabric of who we are. We are deeply committed to engaging with our community stakeholders."  
In addition to being its Silver Anniversary, this year's Family Day marks its return as an in-person event after two years of being virtual due to the COVID-19 pandemic. Harrison said he's looking forward to being able to re-engage face-to-face with community stakeholders. 
"We recognize that over the past few years, people have been dealing with trauma and anxiety due to the pandemic," Harrison said. "Being involved where we can play a small part in giving people a break and supporting our community is important and exciting." 
It's also a chance for members of Stan State's community to come together. 
"We're one university, two campuses," Harrison said. "When we think about the role Stan State can play, we are an anchor for opportunities and this is a chance for us to show our support to many different constituents — the public, our alumni, youth and other organizations. 
"We want to demonstrate to people that they are a member of our Warrior family because they are a part of the community that we serve. 
"Whether you're a newborn or a great-grandparent, whoever you are: if you're going to be at this event, we want to get to know you. We want to meet you. We want to learn what's going on and how we can support the community."