Note: This article is part of the StanGrad series highlighting Stanislaus State students who are part of the Class of 2020. Read more StanGrad profiles.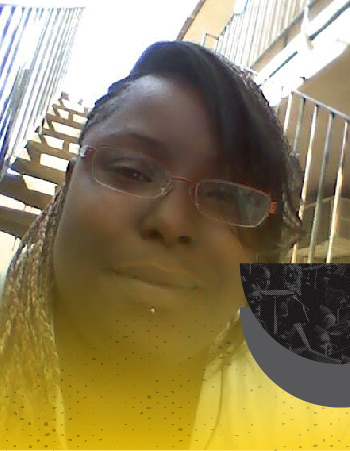 The epitome of a home-town girl, Bachelor of Arts in Psychology recipient Darlene Allen embraced Stan State's Stockton Campus and was instrumental in its growth in her beloved city.
Allen transferred from San Joaquin Delta College because she wanted to stay in Stockton, and now she supports Delta students as they endeavor to follow her lead and transfer to Stan State.
"In the two years that she has been at the Stockton Campus, Darlene has shown to be a supportive, genuine advocate with a strong work ethic," said Joy Vickers, advising and outreach coordinator at the Stockton Campus.
In addition to serving as a bridge for transfer students, Allen volunteered for the annual community Family Day in the Park literacy event held on the grounds of University Park in Stockton, served on the Acacia Hall Replacement Building Feasibility Study Steering Committee and volunteered on the WASC Accreditation team in spring 2019.
Allen also spoke up about the needs of the Stockton student body and advocated for resources and services. She reached out to the broader Stockton community and encouraged them to pursue an education in their town, volunteering most recently at the CSU Super Sunday initiative to promote education in the African American community.
She managed to make time for all of those causes while maintaining a 3.9 grade-point average.
"My student life consists of volunteering, helping other students and working with the faculty to ensure my success," Allen said.
Her work is not finished. Her goal is to open a community-based private practice to serve those with mental health needs.
---
#StanGrad File
Degree/Credential
Bachelor of Arts in Psychology
What memories stand out most from your time at Stanislaus State?
"The memory that stands out the most from my time Stanislaus State is when we had ASI come to the Stockton Campus to hear concerns from students. I saw the staff and students come together that day as one. The front lawn was packed with students enjoying the festivities, getting to know the staff and fellow students."
Which faculty or staff member had the greatest impact on you, and why?
"The faculty and staff that had the greatest impact on me were Joy Vickers, Faimous Harrison, Marvin Williams, Zona Zaragoza and Silvea Rodriguez. I could not acknowledge one without the other. They have been there to support me no matter what challenges I was facing and gave me their ear and encouragement. If it was not for these five individuals, I would not have been as successful."
What advice would you give to current and future students?
"I would advise current and future students the to get to know the staff members on campus. The staff members are there to help in any way possible to make sure you are taking the right steps to earn your degree."