Note: This article is part of the StanGrad series highlighting Stanislaus State students who are part of the Class of 2020. Read more StanGrad profiles.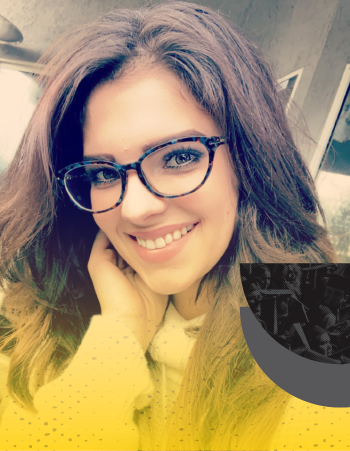 Alyxcia Merynn Rosa views her Stanislaus State education as a passport to her best life.
"I know that education equals power and that once I received my education I could go anywhere in life," said Rosa, a first-generation student and mother of three who graduated this spring with a bachelor's degree in liberal studies.
Rosa worked toward her degree for eight years, part time at first and then full time. Along the way, one of her children was born prematurely and she faced other personal hardships that could have derailed her educational journey, but she refused to lose sight of her dreams.
"The most powerful thing I have learned about myself is that I am stronger than I ever imagined," she said. "I had a few obstacles, but I made my education a priority and succeeded in making my dreams come true."
Assistant Professor of Liberal Studies Cassandra Drake called Rosa "a true Warrior" whose determination and persistence are impressive.
"She walks away from this eight-year journey with a degree, strength in herself and the passion to pursue a master's degree," Drake said.
A resident of Escalon who eventually took as many as 18 units a semester, Rosa often spent full days at Stan State. She found the campus comforting and interesting, and she made the most of her time there.
"I took advantage of the Main Dining space. I hung out with friends, completed group projects and did individual homework there," she said. "I also made use of the Library. I used the computers there almost every day and loved checking out books during my down time between classes."
Walking through the Quad while events were underway energized and engaged her. "I learned so much just by talking to new people," she said.
She plans to enter a master's in social work program in the fall and eventually become a social worker in private practice or a county office, such as Child Protective Services.
"I will use my degree to help better the lives of those around me," she said. "I will be there as a support system to all who need me and provide tools to help others improve their responses to life situations."
---
#StanGrad File
Degree/Credential
Bachelor of Arts in Liberal Studies
What memories stand out most from your time at Stanislaus State?
"I met my best friend, Hannah, at Stan State. We were paired up to do a skit in our Oral Interpretation of Children's Literature class with Professor Stephanie Jacobs. We did our skit on James and the Giant Peach. We were both the loudest in the group and became instant friends. We spent the next two years taking the same classes and spending all our free time together. Having a friend with the same major as me really helped get me through the demands of college."
Which faculty or staff member had the greatest impact on you, and why?
"Dr. Cassandra Drake, my liberal studies professor. Dr. Drake is so compassionate and non-judgmental. She takes the time to listen to each of her students. She is passionate about her work and it is contagious to everyone around her. She makes students in her classes feel included when she is teaching, instead of just lecturing. She is open to everyone's questions and opinions. She fights for the rights of her students."
What advice would you give to current and future students?
"School goes by so fast; it is easy to get lost in schoolwork, but it's important to embrace it all. College is a full experience, a chance to discover yourself, to grow as a person and choose the path in life that you want."