Note: This article is part of the StanGrad series highlighting Stanislaus State students who are part of the Class of 2020. Read more StanGrad profiles.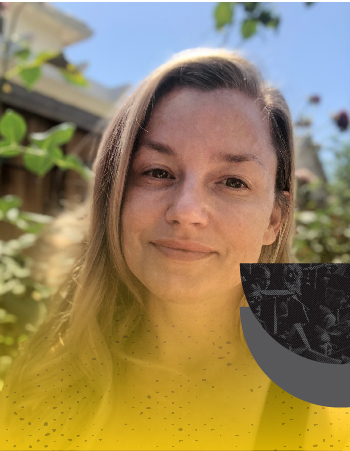 When she begins working as a licensed professional clinical counselor, Jennifer Maamo will be able to draw on her own experiences to encourage her clients.
Maamo's road to a master's degree in professional clinical counseling has been pitted with challenges and unexpected detours, but all have prepared her for the challenges ahead.
Her final year of study was the most challenging, because of the "amount of work … and managing my family and our family businesses," Maamo said.
Add to that the unprecedented COVID-19 pandemic that altered classes and case work for everyone, and Maamo contemplated delaying her studies. Fellow students and professors encouraged her to keep going.
Maamo so impressed education major Arlen Lopez, that Lopez nominated Maamo as a #StanGrad.
"Jennifer has demonstrated strength and determination throughout the course of our program," Lopez said. "She overcame many challenges and personal issues that could have stopped anyone else. But instead, she kept her chin up and kept pushing forward. She is one of a kind. She is a Warrior. A strong, powerful woman who will be a great counselor."
Maamo powered on in the face of all that confronted her by "instead of looking at the end date, or the vast amount of work that still had to be completed, I gave myself credit for the tasks I completed."
What never wavered was her desire to complete her degree, earn her license and counsel those in need.
A graduate of UC Davis, who had moved away from her husband with her 2-year-old daughter from the Bay Area to complete the final two years of her bachelor's degree in psychology, Maamo considered enrolling in Stan State's credential program to pursue a career in teaching.
Counseling, though, was where her heart lay, and when her family settled in Tracy and she learned Stan State's new licensed professional clinical counselor (LPCC) master's program would operate out of the Stockton campus, she knew her career course was set.
If the work was demanding, she thrived, earning a 3.98 grade point average, and her clinical experience positioned her for the work she wants to do.
"I spent my fieldwork as a counselor at Stagg High School Wellness Center in connection with Delta Health Care," Maamo said. "I was fortunate to work with teens in the Stockton area and I encountered many of the obstacles they face. The San Joaquin and Stanislaus area is known for having a high rate of people affected by poverty, addiction, homelessness and incarceration. Both adults and children are affected emotionally and socially by the communities they live in. Unfortunately, mental health facilities are still stigmatized and not readily available to meet the needs of this growing population. I hope to remain in this region as an advocate and facilitator of mental health, to offer holistic counseling and a path to well-being for our most vulnerable population."
---
#StanGrad File
Degree/Credential
Master of Arts in Education, Counselor Education Concentration: Professional Clinical Counselor
What memories stand out most from your time at Stanislaus State?
"The memory that stands out most for me at Stan State is being a part of a counseling group in my first semester of my course work in the LPCC graduate program. In my Group Counseling Techniques class, I learned about my vulnerabilities as a counselor and built lifelong connections with my peers, whom I now call my friends."
Which faculty or staff member had the greatest impact on you, and why?
"One of my favorite classes was Dr. Cordova's Addiction Counseling Class. The class was raw and authentic surrounding the topics of addiction and mental health. I related to the course work and felt passionate about pursuing a career in substance abuse counseling after taking her class. Additionally, I greatly appreciate Dr. Whitehead, Dr. Vargas, and Professor Staggs for advocating for our cohort. They worked tirelessly to get us across the finish line by being diligent and creative in the time of COVID-19, when many of my peers and I did not know if we would complete our program, graduate and apply for the state license. There are so many wonderful professors who contributed to my education that I owe a lifetime of gratitude and thanks."
What advice would you give to current and future students?
"The advice I would give to students is take the professor's class that anyone says is hard. I was told Dr. Mira was tough, but she challenged my thinking and convictions. I appreciated her course work and she gave excellent and thorough feedback, so I could improve in academics and my career goal of becoming a licensed professional clinical counselor. Secondly, I would advise any student to find a good group of friends in your cohort and lean into them. Do not be afraid to admit you have challenges and need help. They will also rely on you when they need the same support."