Note: This article is part of the StanGrad series highlighting Stanislaus State students who are part of the Class of 2020. Read more StanGrad profiles.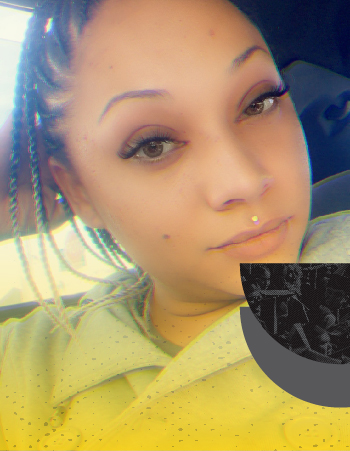 Having attended a large university and enjoyed what she called the "college experience," Erica Paramore was looking for something else.
She found it at Stanislaus State.
"I needed something quieter, where I could focus," Paramore said. "The distractions are limited, but it also has been fun. Also, the graduation rate was higher than at other institutions."
She found a safe environment for herself and her son, and a campus of people welcoming and supportive.
"Being African American, I never felt like an outsider and my opinion mattered in the classroom," said Paramore, who earned a bachelor's degree in communication studies. "The people at Stan State really care about the students and will go above and beyond to get them the tools they need to succeed. They helped me put together a step-by-step plan to stay on track and even offered tutoring for challenging courses.
"I wasn't easily silenced, and I had a voice in all aspects of the institution."
That included University Advancement, where she worked while earning her degree.
"Because of her attention to detail and her desire for excellence, Erica has become a valuable member of our team," said Mary Hartsfield, assistant vice president of advancement operations. "Erica shows a willingness to learn, not only in the classroom but also by being receptive to coaching offered by those with whom she works. Erica has stretched her boundaries and broadened her view by volunteering to work in unfamiliar situations."
A communications degree, Paramore said, will enable her to provide her son the stable environment she wants for him, and to make life better for others.
"My goal is to help people in any way I can," Paramore said. "I want to reach back to my community and help others prosper. There are so many silenced voices that need to be heard, and I believe I can take a step toward helping them be heard."
---
#StanGrad File
Hometown
East Palo Alto, CA
Degree/Credential
Bachelor of Arts in Communication Studies
What memories stand out most from your time at Stanislaus State?
"The memories of my experiences with my peers and the staff. The energy is life changing and their dedication to help you succeed is tremendous."
Which faculty or staff member had the greatest impact on you, and why?
"I have to say my instructors, because they would push me to do better. The professors allow you to learn from their experiences, so you won't make the same mistakes."
What advice would you give to current and future students?
"I would advise them to keep going and not give up. Pursuing your education takes dedication and hard work. Most importantly, it is based upon how bad you want it and how far you are willing to go. It will be the best decision of your life."