Note: This article is part of the StanGrad series highlighting Stanislaus State students who are part of the Class of 2020. Read more StanGrad profiles.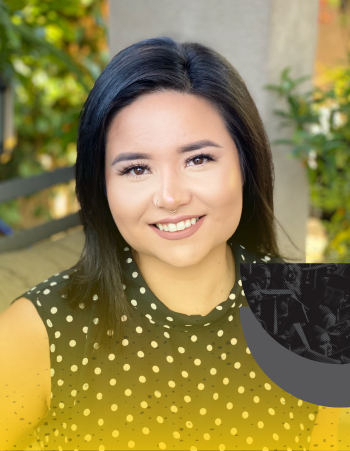 Danni Brar arrived at Stanislaus State with plans to pursue a single-subject teaching credential, but she ended up with much more.
"I got the chance to meet many first-generation college students with similar stories as mine, reinforcing the idea that it does not matter where we come from. We all have the ability to write our own stories," Brar said.
And what a story Brar is writing.
Not only did the product of Ceres' Central Valley High School earn her credential and begin working as an English teacher in Los Banos, but she was inspired to pursue a master's degree in English literature with a goal of teaching at the college level.
Now poised to earn a doctorate, she chose Texas Tech's program over two others to which she was accepted and plans to begin work in the fall toward a Ph.D. in American Literature with an emphasis on Latinx and gender studies.
In addition to teaching at the high school level, she gained insight into teaching at the college level by serving as a teaching assistant for Monica Montelongo Flores, assistant professor of English.
"Her interests include multicultural literatures and gender studies with a focus on female representation," Flores said. "Danni incorporates these topics in her teaching and prepares her students for a diverse world experience. She is dedicated to making positive changes in her community, and I see enormous potential in her teaching, research and service."
Brar credits faculty at Stan State with guiding her forward "to become the best teacher and scholar I can be," and reaching for even more.
"My experience with professors and faculty in the credential program was so positive that I did not hesitate when it came to applying to Stan State for my master's program," Brar said. "Both programs made me feel like I mattered and made sure I was successful. The faculty is personal and professional, and I can honestly say I always felt supported in my endeavors."
---
#StanGrad File
Degree/Credential
Master of Arts in English Literature
What memories stand out most from your time at Stanislaus State?
"My best memory at Stan State was having the opportunity to compete in the Student Research Competition during the spring semester. I placed second with a presentation about the effects of hypermasculinity in Latinx cultures. I also loved the annual Theatre Under the Stars performances every spring."
Which faculty or staff member had the greatest impact on you, and why?
"Dr. Donna Andrews from the single subject credential program believed in me as an educator before I knew it was my calling. She not only encouraged me to become a teacher, but she was always present to listen and guide me. Dr. Monica Montelongo Flores in the English department was one of my first professors when I started the English literature graduate program at Stan State in 2018. She was my SERSCA sponsor for the Student Research Competition and she simultaneously took me on as a TA for one of her undergrad courses. Above all, Flores was an exceptional mentor, guiding me in every aspect of my Ph.D. applications and believing in me every step of the way."
What advice would you give to current and future students?
"Keep the bigger picture in mind and never lose sight of the final product. Education is tough and there will be many obstacles and mistakes along the way, but it is worth it in the end."