Note: This article is part of the StanGrad series highlighting Stanislaus State students who are part of the Class of 2020. Read more StanGrad profiles.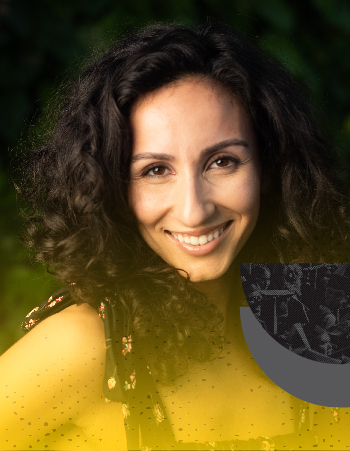 When Briana Rios finished her undergraduate degree and "retired" from playing collegiate softball, she felt like she had "lost her purpose and passion in life." After several years of trial and error, Rios found herself on a fresh path to pursuing a new passion and purpose — counseling.
That was when she enrolled in the master's in counseling program at Stan State and set out on a journey to fulfill her calling of becoming a counselor.
"I remember feeling anxious and worried during my first day of the fall semester," she said. "Over time, my nerves and self-doubt quickly diminished."
Rios said the unfamiliar faces that filled the seats in her classes turned into meaningful relationships that inspired her throughout the program.
"Part of my calling is to provide mental health services and advocate for those in my community," she said. "Attending Stan State felt like a great choice to be amongst peers whose aspirations aligned with mine and to be connected with professors who are currently serving our community and providing a quality education."
As a future counselor, Rios was encouraged by two professors she now considers to be role models: Dianne Vargas and Suzanne Whitehead. Both, she said, exude warmth and compassion, and she commended them for their dedication and commitment to their students as they navigated all the changes that came with the COVID-19 pandemic and California's stay-at-home order during her final semester.
"It has been powerful to be part of a program that demonstrated resiliency and camaraderie, in supporting one another to overcome the hurdles and transitions that students and faculty had to face amidst all these sudden changes," said Rios. "Witnessing my peers and professors band together and push forward, determined to complete our final courses in order to obtain our diplomas, which we have worked so hard to achieve, was inspiring to be a part of."
Whitehead was equally impressed with Rios' drive and determination.
"Briana is one of my incredibly outstanding master's in counseling students," said Whitehead, program coordinator in the counseling education program. "She is unbelievably talented, did a double major in the counselor education program: the pupil personnel services credential in school counseling, and the professional clinical counselor license for mental health counseling. Few students take on the rigor of this intense study."
Whitehead said Rios earned A's in every course; including one semester when she took on six graduate classes.
"She is one of the most talented students I have ever worked with," said Whitehead. "I have observed her several times in working with middle and high school students and she is a very empathetic, genuine and gifted counselor."
With Rios' double major and credential now behind her, she said she has the option to become a school counselor, provide mental health counseling in the community or go on to earn a Ph.D.
"I feel like the sky's the limit," she said. "Regardless of which path I choose, my goal is to provide those I counsel with the resources, tools and knowledge to become resilient and self-sufficient individuals."
---
#StanGrad File
Degree/Credential
Master of Arts in Education, Counselor Education Concentration: Pupil Personnel Services (PPS) Credential and Professional Clinical Counselor (PCC)
What memories stand out most from your time at Stanislaus State?
"I went into the graduate program not knowing any of my professors or peers. I remember feeling anxious and worried during my first day of the fall semester and questioning my decision in getting my master's. Over time, my nerves and self-doubt quickly diminished. Those unfamiliar faces quickly turned into meaning relationships that supported and inspired me throughout the program. It has been an honor to grow and learn from my professors and with my peers and am excited to witness the continued success of the graduates of 2020. I have no doubt in my mind that many of us will keep in touch!"
Which faculty or staff member had the greatest impact on you, and why?
"I've been taught by some incredible professors in my graduate program, who have made impacts within their community and in the classroom. As a future counselor, the two professors who, I would also consider role models, are Dr. Vargas and Dr. Whitehead. Their dedication and commitment to the program and students speaks volumes. They exude such warmth and compassion, that I felt I could reach out to them for support and guidance. As future school and/or clinical counselors, we're taught to advocate for and support our clients/students, which is something that Dr. Whitehead and Dr. Vargas, not only taught us, but modeled for us. In addition to building meaningful and lasting relationships with my peers, I was able to develop meaningful relationships with my professors, which I believe is a rarity amongst students and professors."
What advice would you give to current and future students?
"Fully embrace your experience at Stan State and the people within it. One big regret that I had as an undergraduate was taking the relationships and experiences with my peers and professors for granted. When I started the graduate program at Stan State, I didn't want to make that same mistake. I can confidently say that I've created meaningful relationships and experiences that will continue after graduation."