Note: This article is part of the StanGrad series highlighting Stanislaus State students who are part of the Class of 2020. Read more StanGrad profiles.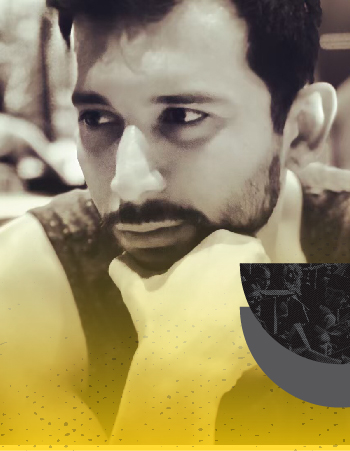 Embarking on a career in palliative or hospice care requires compassion, and only someone with a big heart could take on the emotional challenge.
Julio Penaloza, who earned a bachelor's degree in psychology, is ready to answer that call.
He'll do it with the same drive that led him to earn his degree.
A father at 21, Penaloza, of Merced, found his way to Stanislaus State with a dream of improving his career prospects. He balanced a full-time student load, a full-time job and responsibilities to his wife and children.
"He has inspired not only me, but his children as well," said classmate Elizabeth Torres. "His determination has shown us that although life can come at us with challenges, we can persevere through all adversity."
Studying medical social welfare was eye-opening for Penaloza.
"Much of the curriculum focuses on social justice," Penaloza said. "It was powerful to be involved in classroom discussions about power, privilege and how to navigate systems of oppression."
Serving and speaking out for underrepresented segments of society is what Penaloza aspires to do. He'd like to return and earn a master's degree to become a counselor.
He savors his bachelor's degree, though, because of the accomplishment it represents.
Despite his responsibilities at home and at his job, he maintained a 3.7 grade-point average. He studied and worked, but never neglected his family, stopping to kiss his sleeping children when he got home at night.
While he is ready to start helping others in the community, Penaloza thinks about Warriors who will follow in his footsteps.
"I hope that students are inspired to continue to follow their passions even with great obstacles in front of them," he said.
---
#StanGrad File
Degree/Credential
Bachelor of Arts in Psychology
What memories stand out most from your time at Stanislaus State?
"The memories that stand out the most to me are the times I walked through the Quad and saw all the active student life. It was always so refreshing to see the undergrads so passionate about their on-campus community."
Which faculty or staff member had the greatest impact on you, and why?
"I learned something valuable from each of the medical social work faculty members I worked with."
What advice would you give to current and future students?
"My advice to current and future students would be to make the most of your college experience by getting out of your comfort zone, taking risks, accepting challenges and of course following the free food."