Note: This article is part of the StanGrad series highlighting Stanislaus State students who are part of the Class of 2020. Read more StanGrad profiles.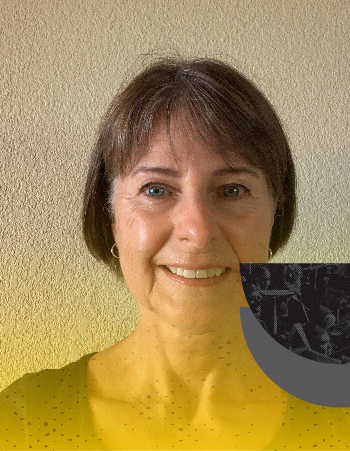 When her pursuit of a college education was derailed, Nancy Brooks never stopped dreaming of earning her bachelor's degree.
After decades of working in the library of a community college, Brooks resumed her own college career, enrolling at Stan State, because it was an easy commute from her Sonora home.
Her quest for knowledge had her diving headfirst into her pursuit of a degree in geography.
"I have seen her interact with students and faculty in classroom discussions, laboratory settings and in the field, and she is a steady, calm presence in any situation," said Alison McNally, assistant professor of geography. "In the classroom, Nancy always participates in discussion, and includes other students in her thoughtful comments."
She was the same in the field, including a week-long trip to Death Valley.
"Despite rainstorms and road washouts, Nancy was always positive and provided continuous support to her classmates," McNally said. "She approached the field work assignments with diligence, patience and thoughtful precision and was a valuable role model for other students. She immersed herself in the learning process."
It was merely a love of education that brought Brooks back to complete a degree she'd begun more than four decades earlier.
"After completing my degree program, I'm planning to enjoy my retirement," Brooks said.
She'll do so, though, with a new passion for her local environment and will maintain the optimistic belief in others that she exhibited as a student.
"We're all alike in some ways, and this makes us stronger together," Brooks said.
---
#StanGrad File
Degree/Credential
Bachelor of Arts in Geography with concentrations in physical geography and environmental studies and global studies and development
What memories stand out most from your time at Stanislaus State?
"The geography class Death Valley week-long field trip; a real challenge, but so much fun!"
Which faculty or staff member had the greatest impact on you, and why?
"Dr. Alison McNally. Alison teaches, but more importantly, she provides students with the tools to learn and inspires us to go out among diverse people and landscapes to connect with the world. This is what an extraordinary teacher and great geographer gives to her students."
What advice would you give to current and future students?
"You do make a difference, so keep trying."