The University Joins Two Other CSU Campuses in the Central Valley as Partner Schools
Full- and part-time Amazon employees participating in the company's education benefit program can now choose Stanislaus State for their studies. 
Stan State has signed on as an educational partner school in Amazon's Career Choice program, which covers the cost of tuition, fees and books for Amazon employees learning new skills to improve their careers. 
"We are very excited about this partnership," said Kari Knutson Miller, interim dean of University Extended and International Education at Stan State. "It is a great opportunity to support pathways between work and higher education, economic opportunity, career advancement, and the academic, personal and professional development of participating adult learners." 
For Mischelle Martinez, a Stan State business major who transferred from Modesto Junior College in January, learning that Career Choice is available to her this spring was a pleasant surprise.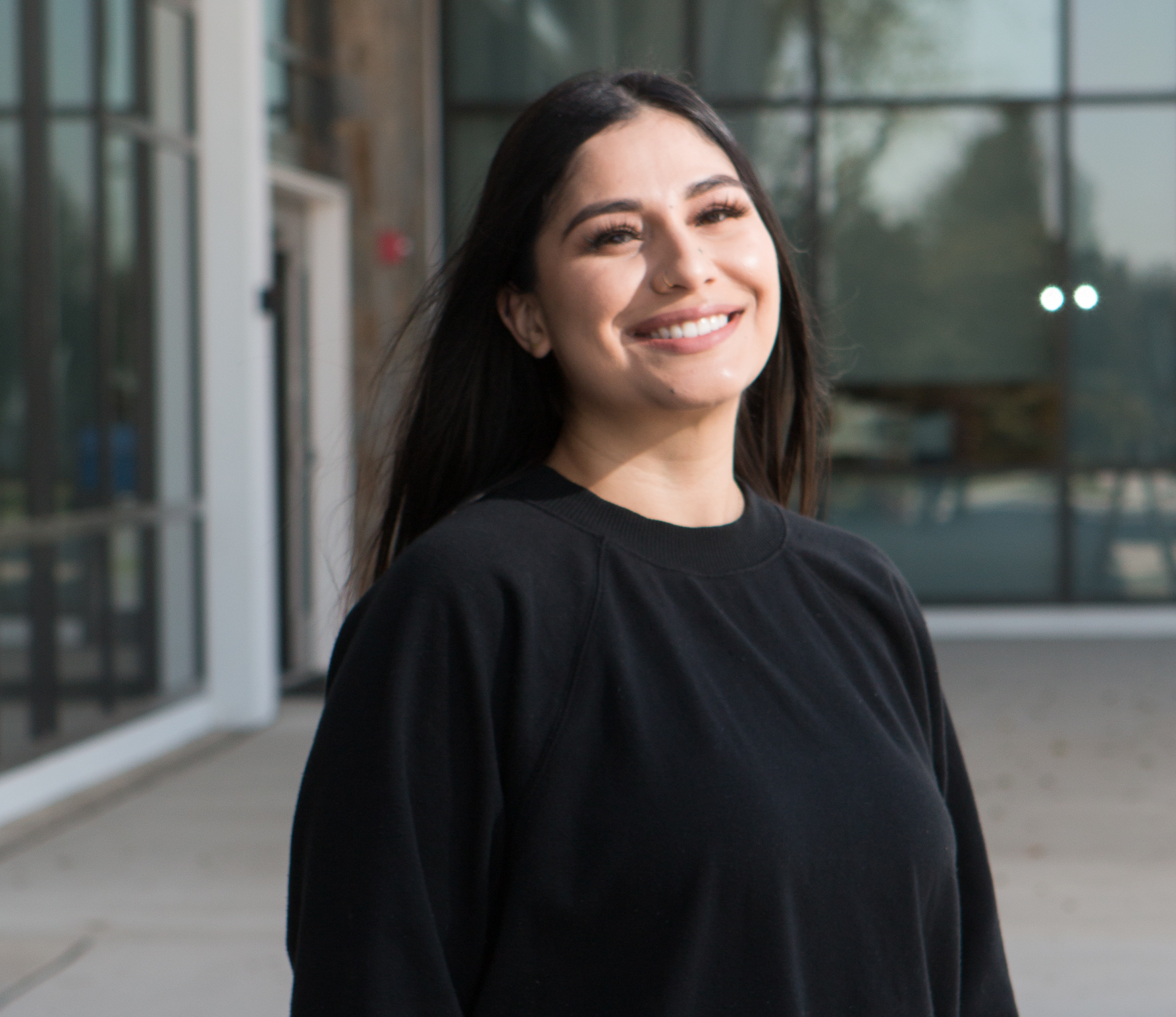 "I was transferring in and found out that I qualified for this program, so I decided to definitely take advantage of it," said Martinez, who works 30 hours a week as an Amazon packer while taking a full load of classes. "It is a big help because it covers all of my educational costs." 
A Patterson resident and mother of two small children, Martinez said she chose to attend Stan State for its business programs and proximity to Patterson, which allows her to save money by living at home and commuting. She is considering the human resources track and plans to graduate with a bachelor's degree in spring 2023. 
"I'm really excited that I can participate in this program," said Martinez. 
Stan State joins two other California State University (CSU) campuses in the San Joaquin Valley—Fresno State and CSU Bakersfield—as Career Choice partner schools. At Stan State, Career Choice participants can choose classes from both the Turlock and Stockton campuses. 
Career Choice was launched in 2012 and is offered in 14 countries. In the United States, the program fully funds tuition, fees and books for hourly Amazon employees after they have been employed for 90 continuous days. It pays upfront for a variety of education and upskilling opportunities with no lifetime cap. Participants can use the benefit to earn bachelor's degrees, associate degrees, industry certifications for in-demand jobs, a high school diploma, high school equivalency certificates or English as a second language proficiency certifications.  
Amazon is investing $1.2 billion in the United States to upskill more than 300,000 employees by 2025 to help them move into higher-paying, in-demand jobs at Amazon or elsewhere. More than 50,000 Amazon employees have participated in the program internationally, with 35,000 of those employees participating in the United States. Participants work in fulfillment centers, corporate offices, internet data centers and call centers.  
Stan State's partnership with Amazon comes as construction is underway on the 1.1 million-square-foot fulfillment center the company is building in west Turlock. Located near Highway 99 and Fulkerth Road, the center is expected to employ about 1,000 people and begin operations later this year. Amazon has existing fulfillment centers in Stockton, Manteca and Tracy.