Social Justice in the Central Valley Conference Returns with a Special Emphasis on Education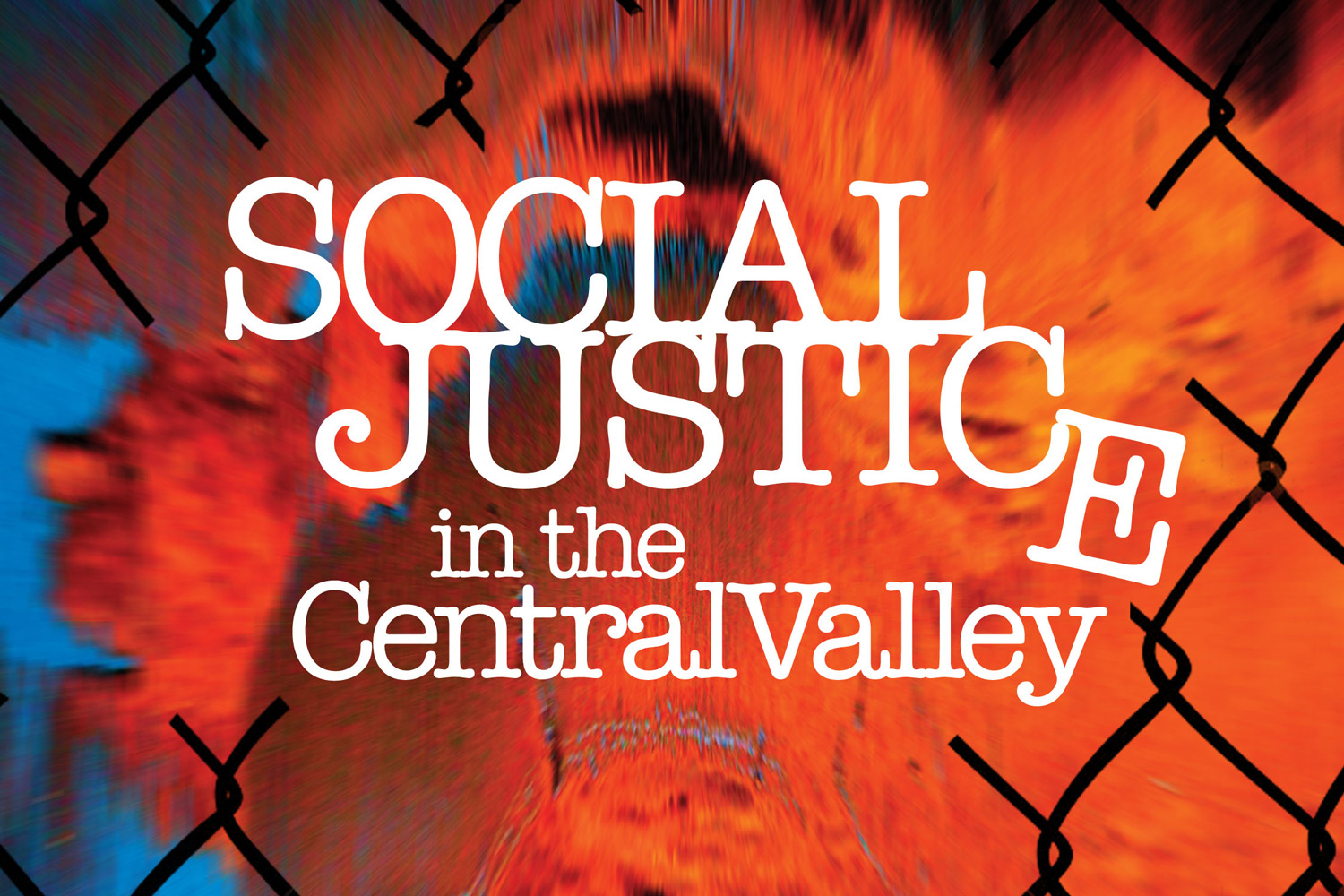 The Social Justice in the Central Valley Conference returns Nov. 4 and 5 for an in-person and livestreamed event. The conference has a special emphasis on social justice in education this year.  
"The underlying goal is to build out culturally responsive teaching infused with cultural competence by promoting culturally responsive pedagogy, infusing social justice education and cultivating equitably minded, diverse and inclusive educators for our region," said Jim Tuedio, dean of the College of the Arts, Humanities and Social Sciences. 
According to Ed Data, 61 percent of California teachers in 2018-19 were white, while only 23 percent of students were white. Jon McFarland, assistant professor of Teacher Education, underscored the importance of both recruiting diverse teachers and equipping teachers to meet students where they are at. By understanding students' cultural and linguistic backgrounds, teachers can help increase the depth and impact of students' learning.  
According to McFarland, recognizing and addressing disparities in education is essential to the social justice work of better serving California's diverse students. It is work everyone can participate in regardless of background. 
"When we're talking about social justice, we're including everyone," McFarland said. "There is no one who is excluded. That is key. Yes, our students of color need representation. We can be of different color — it's the mindset." 
Four recent graduates of the Educational Leadership Program will draw on their dissertations to present at the conference in the Saturday afternoon session titled, "A Social Justice Topography of Central Valley K-12 Classrooms." This year's conference was the ideal place for their research to find a spotlight as each dissertation takes a critical look at how underserved groups in the region experience the education system. 
Anysia Mayer, executive director of the Community Equity Research Center (CERC), assisted with connecting the alumni to the conference. Mayer expressed the value of presenting these dissertations together. While their research focuses on different underserved groups, there are common themes among their findings such as the need for healing, listening and working together.   
"In understanding the problem, we're one step closer to healing the problem. Not just solving it or making demands. While you can come from a frame of decolonizing, you also have to heal and work together and part of that is just recognizing each other's pain and being human with each other. That is a strength of all these dissertations, that is what it reminds us to do." 
Stephanie Beaver-Guzman (Hupa/Yurok), special programs counselor at Columbia College and lecturer in the Stanislaus State Ethnic Studies program, completed her doctorate in educational leadership in the spring. Her research focused on how Native American female faculty navigate life professionally and as Indigenous women through personal, tribal community and professional contexts.  
An enrolled member of the Hoopa Valley Tribe, Beaver-Guzman is passionate about working to increase the visibility of Native American women in education. She does not take the opportunity to share her research at the conference for granted. 
"I'm so honored to be invited. As a Native woman, education has not always been a welcoming space for Native people. It's really special for me; I don't take the invitation lightly. I feel it is my responsibility to take opportunities I can to share my research. It is an opportunity but is also a responsibility for me." 
Friday's keynote program will include two presentations on social justice in the classroom. Organizational strategist and national speaker Amer Ahmed, who has a doctorate in educational leadership, will speak on how inequity impacts identity and experiences. Amelia Herrera, a two-time Stan State alumna including a doctorate in educational leadership, will speak on social-emotional learning considerations for educators in relation to the newcomer student community.  
The Saturday morning session will focus on the inequities diverse students face in the classroom along with strategies for more equitable and student-centered learning environments. In addition to Ahmed, Lindsey Bird, a local consultant specializing in equity and inclusion, will speak. Bird does immigrant, refugee and asylum-seeker advocacy in the Central Valley. 
The full conference schedule is available on the Social Justice in the Central Valley website.