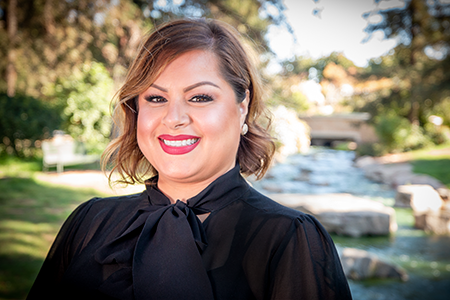 Danica Bravo understands recidivism better than most.
Her beloved older brother, Richard N. Prieto (Nico), went to prison for the first time at 17 years old and spent the rest of his life in and out of correction facilities. He passed away in January at age 44.
Working to give other incarcerated individuals and their families better outcomes fuels Bravo's work as coordinator of Stanislaus State's Project Rebound, which offers services and support to the formerly and currently incarcerated who are, or would like to be, students at the University.
As it celebrates its first year, Stan State's Project Rebound is serving 14 enrolled students. Bravo and students from Project Rebound have made countless presentations in Stanislaus and San Joaquin counties to spread the word. The accomplishments helped the program earn coveted affiliation and a $113,000 grant from the CSU Consortium of Project Rebound. It was one of five grants awarded to CSU members with Project Rebound programs. Currently, 14 campuses have the program.
"The one thing that I'm really proud of is how many students I was able to enroll," Bravo said. "The goal, as far as the Project Rebound norm, is two to four students a year. It really warms my heart to see that I was able to connect with so many, and not just connect, but get them enrolled in school."
Bravo met with 62 individuals one-on-one and enrolled seven at Stan State in the 2019-20 academic year. Another seven enrolled for fall 2020 and five have applied for spring 2021. Others enrolled in local community colleges or other programs.
The work involves guiding students through the application process, financial aid applications and acquiring transcripts from other schools. It takes three to six hours with each student, lately via Zoom, which Bravo alone does.
She's not complaining. She doesn't just have compassion for these students and prospective students. She has passion, rooted in heartbreak.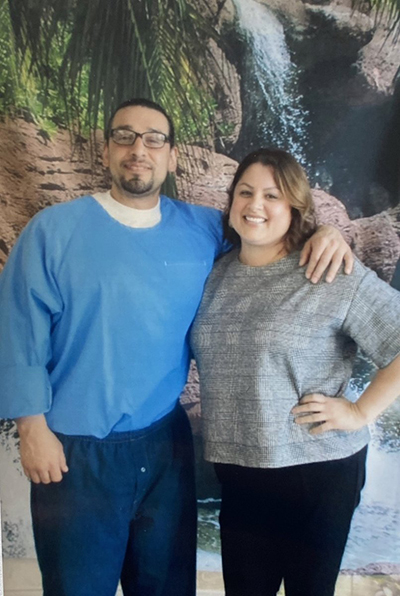 "My brother is why I am passionate about this work," Bravo said. "He didn't have the help he needed. There weren't resources to help him when he went to prison. He spent half his life there. He'd get out, and in a few months or a year he'd be back in. I want to help others by sharing his story."
That narrative has driven Bravo to build Project Rebound at Stan State, one of 14 CSU campuses to bring the program to their communities. It is an extension of the work she did at Delta College, where she was employed as an advisor in the counselling center but took time to build the Phoenix Project, which helped formerly incarcerated students.
Not only is Bravo sitting down with former inmates, she's made connections with law enforcement agencies, parole and probation departments and non-profits that support the formerly incarcerated, so they are aware Project Rebound is available to them, as is a place to belong at Stan State.
Her work at Delta led Efrain Padilla to Stan State. He described his first day as a Warrior as one of the happiest days in his life, and one that would not have been possible without Bravo's work.
"When I met Danica, I was getting ready to drop out of school," said Padilla, 29, who began the cycle of incarceration at age 14, and spent about six years behind bars. "I'm fresh out of being incarcerated and one professor is telling me to turn in all my work through Canvas and another says to reach him by email. I didn't know how to send an email and had no idea what Canvas was. It's hard for a high school student to transition to college. I didn't go to high school. I got my GED through the probation department, but I got to Delta and was lost. It was a culture shock."
Through Bravo's mentoring, Padilla "fell in love with school," completed an associate degree in humanities at Delta and her guidance through Project Rebound, beginning in 2019, prepared him to enroll and secure financial aid to pursue a psychology degree at Stan State. When distance learning ends, he plans to take most of his remaining classes at the Stockton campus, near his home.
Although he just began classes at Stan State, Padilla, a first-generation college student whose family members doubted his ability to see his education through, has been telling his Project Rebound story at presentations organized by Bravo.
Gary Novak, who expects to complete his degree in communication studies in December, also has been a regular presenter for Bravo's outreach programs.
"She gave me opportunities with the program to go into jails and juvenile detention centers and tell my story, and to tell about the power of education," Novak said. "I tell them: I was once in their shoes, and look at me now, with a 3.9 GPA and I'm a University student coming to talk to you. If I can do it, you can do it."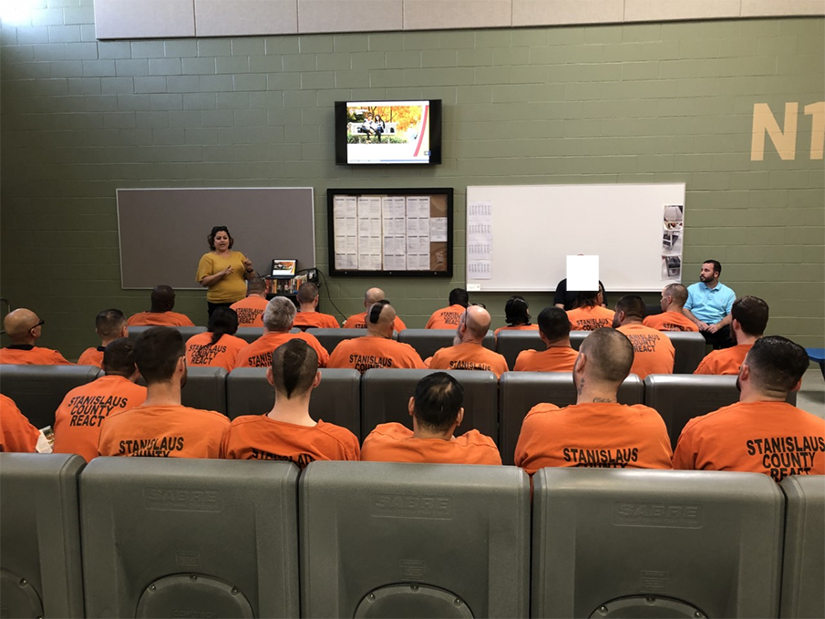 After serving three years in Pelican Bay and San Quentin prisons for a DUI in which his wife was critically injured, Novak moved to Modesto, where his mother and stepfather had relocated. He wanted to set an example for his son, his own father not having been present in his life.
He enrolled at Modesto Junior College with a plan to earn a real estate certificate but was encouraged by professors and counselors to pursue a degree. He navigated the tumultuous waters of higher education mostly on his own, and, like Padilla, almost gave up.
But he persisted and transferred to Stan State.
For a journalism class, the communication studies major wrote an article that was published in The Signal in December 2018, called "Prison Walls to College Halls." He interviewed the director of Project Rebound at San Francisco State University, where the program was begun in 1967 by a former incarcerated student who went on to become a professor. Provost Kimberly Greer told Novak at the time that Stan State was working to establish Project Rebound.
"I was well-seasoned by the time I found out about Project Rebound being on campus at Stan State, but I went in to say hi, met Danica, and she hired me as a student employee for two semesters," Novak said. "That helped me a lot, to gain office experience."
His advice is to take advantage of programs designed to help formerly incarcerated students.
"We have all the resources needed for you to be successful in a college environment. There are other people just like you," Novak said. "All these people have done a lot of work to make connections, to find the resources to help. They care. I'm grateful for Danica, and for Project Rebound."
Part of what Project Rebound provides, for new students or those like Novak who are about to graduate, is a place of belonging.
"It's amazing to have a support system," Novak said, "It's a group of people who've been through what we have been through and are trying to change their lives. We're helping each other get through this successfully."
Now that he's a Stan State student, Padilla will be able to experience that connection more fully.
"Having a safe space means a lot," Padilla said. "To be able to have Project Rebound, with people who relate to me, makes me feel more welcome. It motivates me to see what other people have accomplished. It inspires me to succeed, too, and then I see other people who say they want to be like me. That makes me feel good."
Bravo's own college experience has much in common with the students she serves, in that she wasn't ready for college right out of high school. She didn't decide to go to college until she was in her 30s, was working and raising a son who is now 13. She was reminded of that life-changing decision, which ultimately led her to the position leading Project Rebound, after her brother's death.
While going through his possessions, she found a letter she had written to him during her first semester as a college student.
"I'm going back to school so I can help you," it said.