Mom's Example Inspired Communications and Psychology Major to Pursue Her Dreams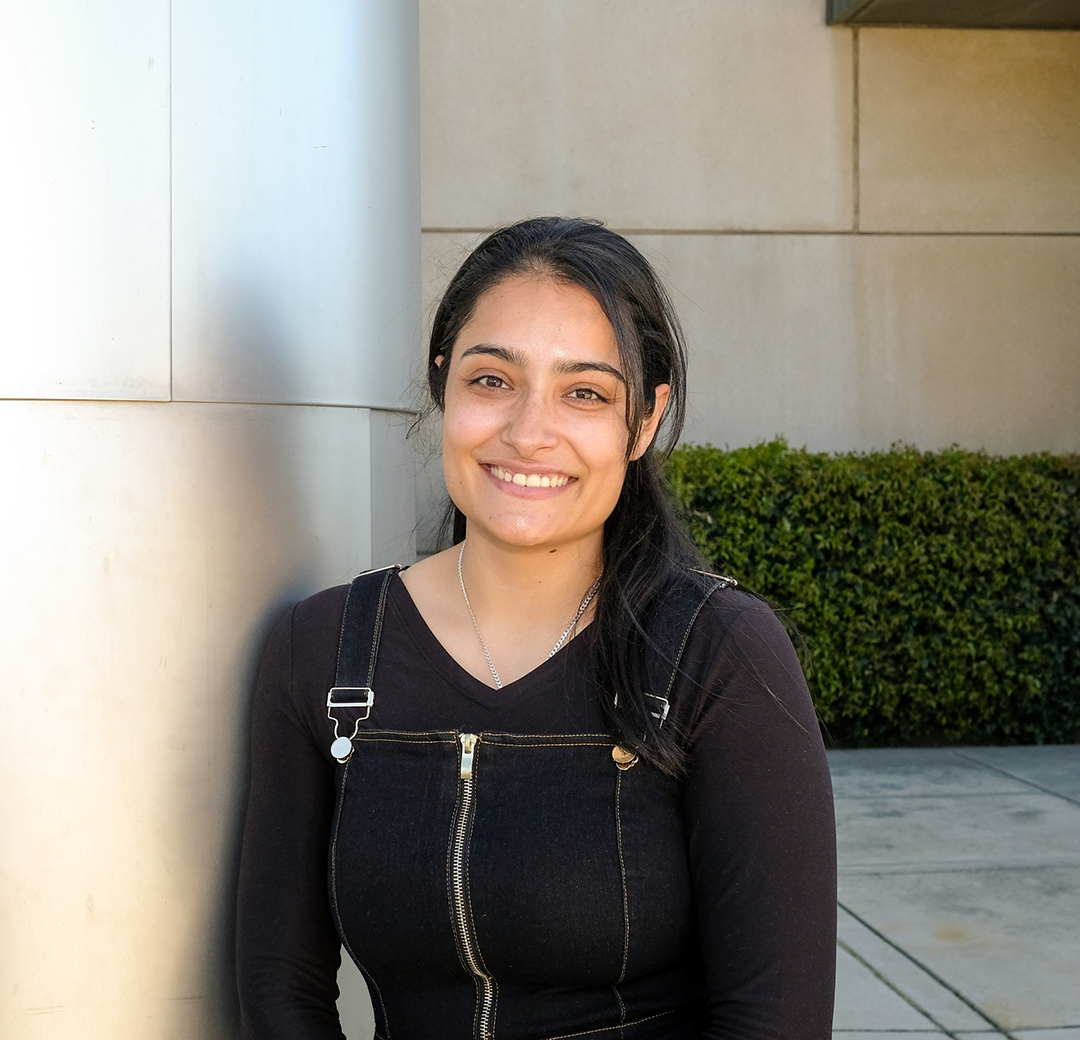 Thanks to the example set by her mother, Rosa Valencia Sanchez learned the value of seizing opportunities even when they take you in an unexpected direction.
Sanchez's mother came to the United States from Mexico years ago in search of a better life. When she first arrived, she worked in agriculture but eventually saw that the low pay she earned in the fields would never be enough to support her family the way she'd hoped.
When an opportunity to switch to construction work came along, she seized it. The pay was better, which improved her ability to support her five children. It was also a chance to show her children that a woman could do a job traditionally done by men and become self-sufficient through skill and hard work.
"She really set a great example because she showed us that when we set our minds on something and put in the work and effort, we can achieve anything," Sanchez said. "And that we shouldn't accept the limitations that society or any individual places on us."
Sanchez's mother worked on hotel remodeling projects, so the family moved frequently within California and Texas. For Sanchez, it meant growing up in many places and attending different schools, but eventually she found her way to Stanislaus State, where she is a communications and psychology major with a minor in sociology.
A first-generation student, Sanchez is one of four Stan State students to receive a President's Central Valley First-Generation Scholarship from the University for the 2021-22 academic year. The $12,500 award covers tuition, fees and other expenses for a year and includes a new laptop computer.
With two years to go until she graduates, Sanchez says the scholarship will help her focus on her studies while she also raises her two young children. After earning her bachelor's degrees, she hopes to pursue a master's and doctorate before pursuing her dream of counseling troubled youth and opening a rehab farm or ranch where they can get therapy to improve their lives.
Sanchez says she has worked hard to pursue education and keep up her grades despite encountering some difficulties in her life. While she is often motivated by her children, lately she finds that her example is motivating them.
"They told me that now they want to go to school, too," she said. "Before, they didn't want to go to school because they thought life was just about going to work and making money."