Once a Refuge, Learning Became a Passion for Future Teacher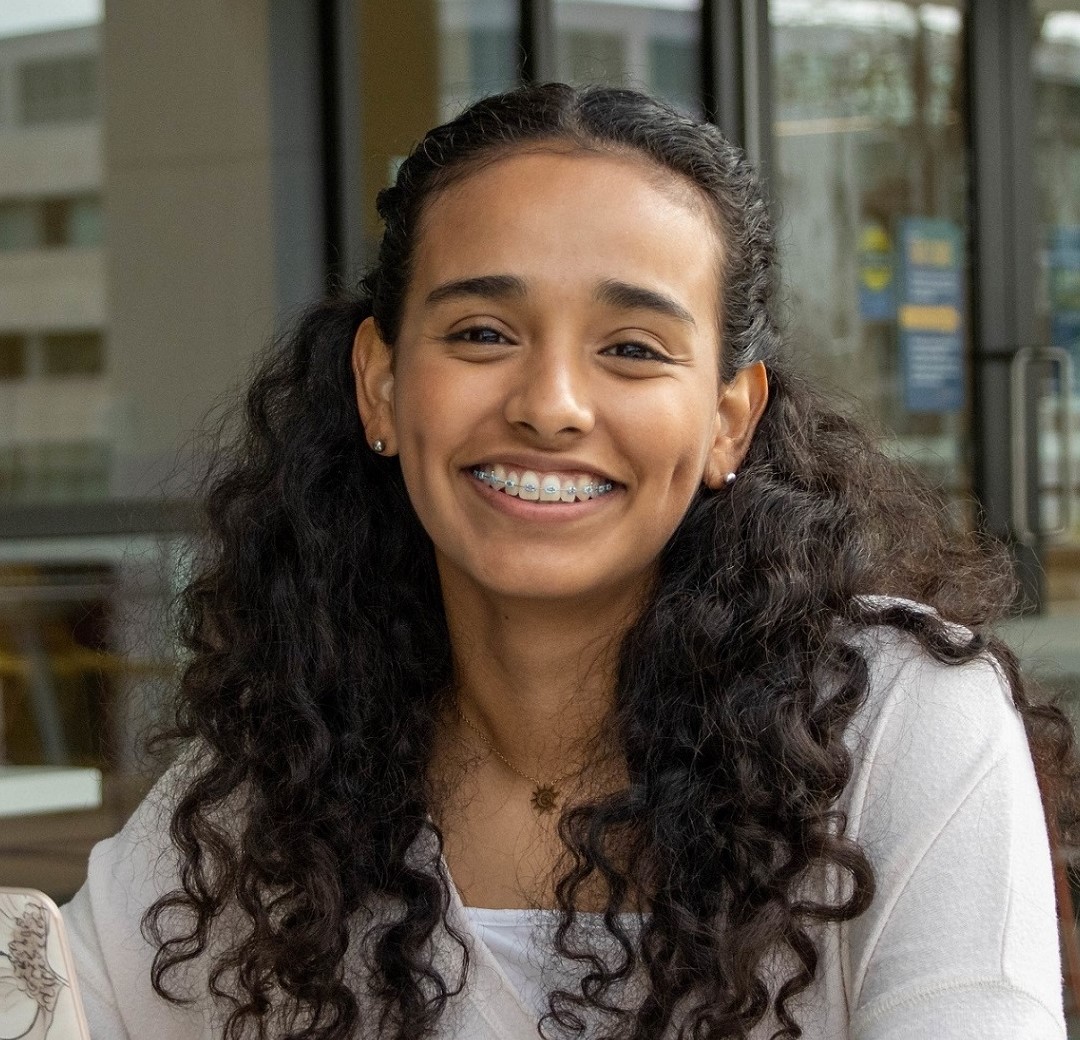 Paola Campos was in first grade and starting to learn English, having just arrived from Mexico, when her dad passed away.
"I didn't have that many people I could relate to," she said. "I think I dug myself into education."
What served as an escape mechanism has served her well. By the end of her first school year, she was earning awards for her progress, and the recognition hasn't stopped.
Campos is one of four students to receive a Stanislaus State President's Central Valley First-Generation Scholarship. The award, created by President Ellen Junn, is unique in that it honors students from a specific region and encourages them to remain and share their knowledge and gifts.
That describes Campos, a first-year math major who was an honor student in middle school and passed 12 advanced placement exams at Central Valley High School. She hopes to one day teach middle or high school math in the area.
"There was an article that stuck with me from my AP Spanish class about professionals who would get their degrees from developing countries then leave for a developed country," Campos said. "That affected developing countries, because they had the individuals, but they were living somewhere else. For me, if I know there's a need here for instructors, and there's a lot of immigrant and first-generation students, I would rather use my skills and talents here. Why would I go someplace else for personal gain or profit?"
Leaving isn't appealing.
"I've been to other places," she said. "I don't know why I keep coming back and want to stay here. In Mexico, my family has always had connections to agriculture. I have an uncle there who grows strawberries and different kinds of food, so coming here and being surrounded by agriculture, it feels like home."
It's the home her mom, who started college in her native Mexico but had to leave, made for Paola and her two younger sisters as a single parent.
"For the longest time, college wasn't a question of if, but where I would go, and how I would get there," Campos said.
That was largely answered when she was awarded the President's Central Valley First-Generation Scholarship.
Campos still is getting used to the idea of earning such an honor.
"I was a little shook up," she said. "It's a big scholarship. When we got to meet President Ellen Junn, she gave us her email and her phone number and I thought, 'Should I have this?'"
Junn wanted her to have that contact information as much as she wanted to help students like Campos attend Stan State.
"At first, I didn't feel I was qualified for this scholarship, but looking at the other students, I feel honored to have a scholarship given to someone who has the potential to give back to the Central Valley community," Campos said.
"It made me feel special. Looking at the other students, it felt like we had similar backgrounds and similar goals, and we all want to study different things. Getting to hear about their stories and what they want to do validated my hard work and what I want to do. It felt like a cool group to be a part of."
Campos is studying math, even though it doesn't come naturally. She enjoys the challenge and can envision herself someday helping students, not unlike herself, grasp the concepts.