Future Educator Inherits Her Drive from Hard-Working Parents
Still in her freshman year at Stanislaus State, Jimena Mojica-Camarena of Modesto has her educational journey fully planned and is thinking about how the word "doctor" would sound in front of her name.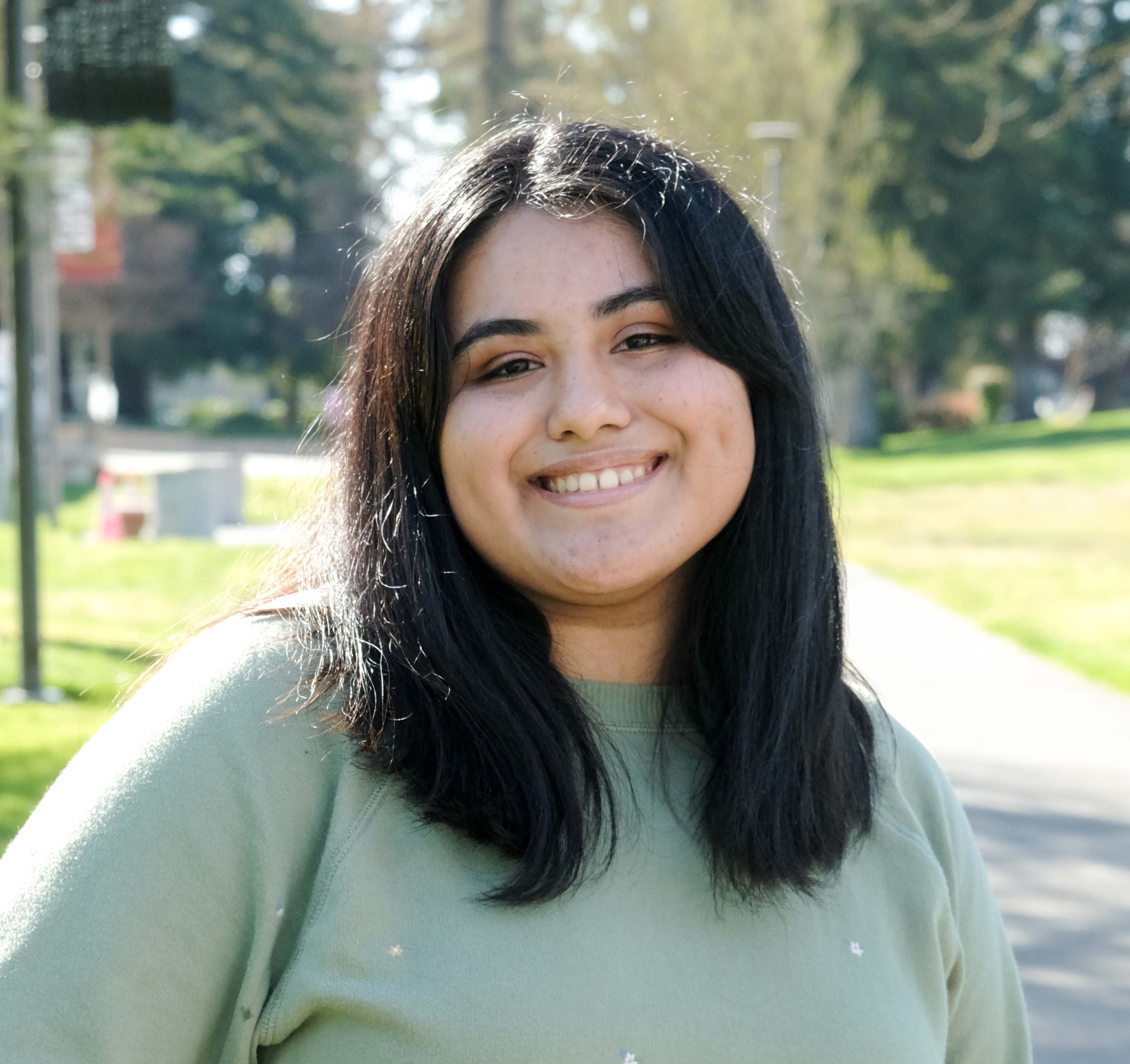 "My plan is to graduate in four years with a double major in English and ethnic studies, then further my education with a master's degree and possibly a Ph.D.," said Mojica-Camarena, a University Honors Program student. "I just have to decide if I want to go forward with English or ethnic studies, or maybe both." 
While some people might suggest that she take it easy while she navigates her first year of college, that is not Mojica-Camarena's style. She likes to set her sights high and rise to the challenge. 
"My parents instilled in me a hard-work ethic," said the first-generation student who took advanced-placement classes and regularly earned high grades at Downey High School. "They always worked hard and that influenced how I approach education. I always put 100 percent into it." 
Mojica-Camarena's ambitious approach has paid off. She is one of four Stan State students to receive a President's Central Valley First-Generation Scholarship from the University for the 2021-22 academic year. The $12,500 award covers tuition, fees and other expenses for a year and includes a new laptop computer. 
Learning she received an award was an exciting moment in Mojica-Camarena's life – one she says she will not forget anytime soon. 
"I was at home, in my room, and I received two congratulatory emails from Dean Tuedio and President Junn. I just started jumping up and down and screaming," she said. "My mom was at work, but my father was home, so I told him. Just seeing his face and hearing him say he's proud of me, that just made me cry." 
The scholarship has allowed her to not have to work part-time this semester while she focuses on her studies. She said it also takes some of the financial pressure off her family, as both she and an older sister are attending Stan State. 
After earning her degrees, Mojica-Camarena plans to become either a high school teacher or college professor. She says her enthusiasm for a career in education can be traced back to her third-grade year, when she had a Latina teacher who created a unique afterschool tutoring program that combined learning with family, food and fun. 
"The tutoring group blended all our cultures," she said. "Parents would bring in food and we would learn the curriculum, but we would also learn about our own cultures and have a sense of community. "That really cemented my love of education." 
While she is determined to do well in her classes at Stan State, she says she has recently learned the value of not pushing herself too hard to maintain a 4.0 grade-point average. 
"It's a balance for me. I try to put in everything I can, but not put too much pressure on myself," she said. "I put coping methods into my routine, so I don't get too stressed. And if I don't get 4.0, at least I know I tried and it's OK. I just want to do well and positively impact other people."