Stan State Biology Alumni David Son and Luisana Muniz Find Dream Jobs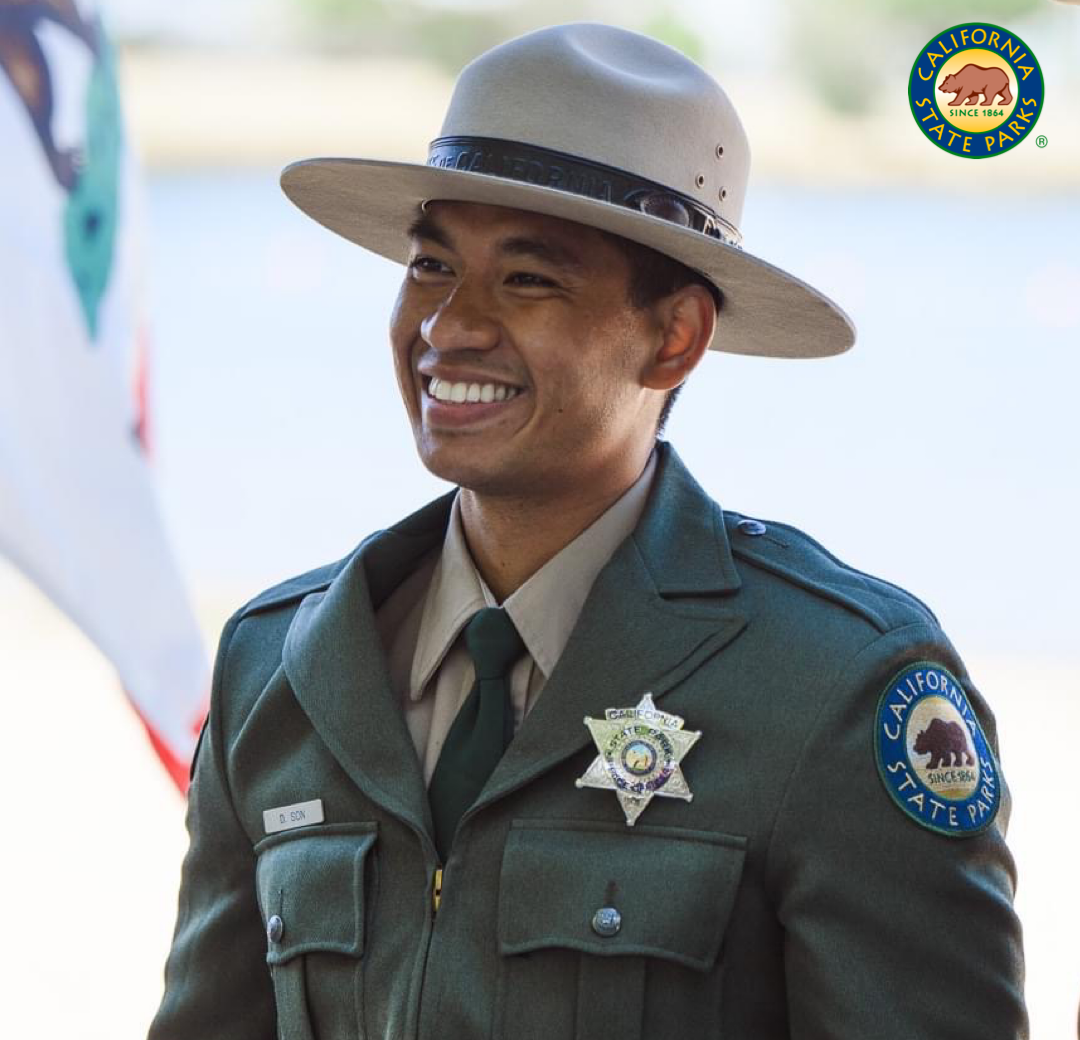 Stanislaus State biology graduates who completed their degrees a year apart, David Son and Luisana Muniz met as classmates in the California State Park Ranger Academy at Butte College.
As academy graduates, they are peace officers with special parks training, but they have much more in common.
Both are children of immigrants and are unique state park rangers.
"I'm very proud to be an immigrant from a small country living the American Dream," said Son, a 2017 Stan State grad who is a ranger at Millerton Lake in Friant, near Fresno. "Maybe I'm the first Cambodian ranger in the state parks."
Muniz, who graduated with a biology degree in 2018 and is the daughter of Mexican immigrants, offers a slightly different image.
"One day I was doing patrol at Columbia and a little girl said to her mom, 'I didn't know girls could be park rangers,'" said Muniz, who is stationed at Ripon's Caswell State Park. "Her mom said, 'Baby, we can do anything we want.' It's nice for children growing up to know they have options and have so much to look forward to."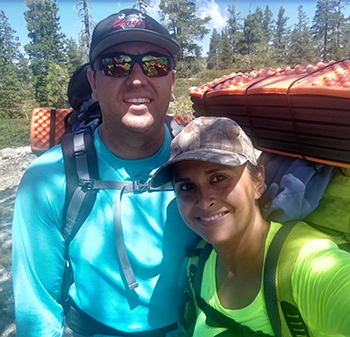 That includes her own daughter, 8-year-old Alessandra and sons Aksel, 7, and Rafael, 5, who shares his father's name.
"I wanted to show my daughter that everything is possible," Muniz said. "This isn't only a job for men. Women can do it too. If you set your heart to anything, you will succeed."
Muniz's love for the outdoors began when her husband took her camping for the first time. It ultimately led her to the state parks.
She was hired as a park aid at San Luis Reservoir in 2019, charged with greeting customers and doing boat inspections to keep out Quagga mussels, an invasive species that kills native fish and plant life.
Son served as a research intern at an aquarium in Tennessee after graduating, then returned to California and worked in development and research for an olive factory. He saw the advertisement for park rangers on Facebook.
Both applied in 2019 and passed the extensive vetting — a written test, physical agility test, background check and psychological evaluation — and began the academy in fall 2020.
"It's advertised as law enforcement, but I went in thinking it was going to be resource protection," Son said. "You eventually adapt. The academy does a good job of transitioning you from a civilian to that role. I already had the mindset that I wanted to help people."
Graduates receive traditional law enforcement training with additional parks lessons.
"You learn how to use basic safety weapons," Son said. "You learn laws and safety. You have other laws and regulations that are park specific. You learn how to do campfire programs. You're exposed to boat patrol, off-highway vehicle patrol, all kinds of things. You have other duty weapons that state parks require, so there's other mandatory training that comes with state parks."
"The academy was not easy," Muniz said. "I struggled along the way. It takes a lot of studying. It's a lot of material, a lot of things to remember."
Both Muniz and Son said the role-playing done to simulate different scenarios was challenging.
Also difficult for Muniz was knowing her time at the academy was hard on her children and husband, who were limited to weekend visits as they remained in the family home in Atwater, where Rafael and his brother own a motorcycle/vehicle repair shop.
He was supportive, though.
Muniz started college after she graduated from Hughson High School. She earned a dental assistant degree from Stockton's Heald College and decided she wanted to become a dentist.
She returned to MJC, transferred to Stan State and knew becoming a dentist was unrealistic with the nearest school in San Francisco and her growing family in Atwater.
"I decided to get my degree in biology and ecology and go from there," Muniz said.
"There" is Caswell Park, which she and her husband had visited for the first time before she asked for it as her park assignment.
"I saw it as a very majestic place," Muniz said. "There is a lot of history to it. The Stanislaus River goes through it and there are more than 2,000 acres filled with wildlife.
"I love being outdoors, being able to interact with different people I normally wouldn't have met."
Son had enjoyed field study experiences with Professor Jennifer Cooper at Stan State, and his exposure to the environment and nature made him want to work protecting natural resources. He gets to do that in his role as a ranger at Millerton Lake.
"It's a reservoir, and people come to camp, fish, ski, picnic," Son said. "We do an eagle tour. Most people in the Central Valley don't know we have bald eagles here. You see them from November to maybe March. I drive a 30-foot barge and take up to 20 people.
"During the academy you have to do a campfire program and I did mine on bald eagles, because I knew Millerton Lake would have bald eagles."
That Son has found a job he loves is especially good news to his parents, who waited 10 years for their lottery number to come up to allow them to immigrate to the U.S. and provide a better future for their only child.
"Their quality of life here wasn't always great," Son said. "They worked minimum wage jobs the whole time. They're planning to retire early and go to Cambodia at the end of the year.
"They've done their job. They feel I'm in a good place. I have a career. I don't have to write another resume for the rest of my life."