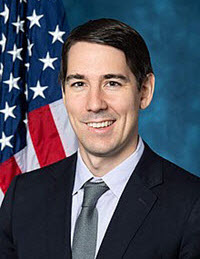 Freshman Congressman Josh Harder, civil rights and labor activist Dolores Huerta and local businessman Edwin Rizo have been announced as the keynote speakers for Stanislaus State's commencement ceremonies May 23-24.
Harder, who was elected to the U.S. House of Representatives from California's 10th District last November, is a Turlock native who graduated from Modesto High School and Stanford University before earning his master's in Business Administration from Harvard Business School.
He worked as a venture capitalist in New York and San Francisco before moving back to Turlock in 2017, and he taught business courses at Modesto Junior College before running for Congress as a Democrat. Harder will address the graduates of the College of Science on Friday, May 24 at 9 a.m.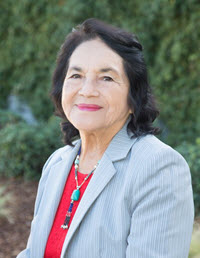 Huerta, president and founder of the Dolores Huerta Foundation, is best known as the co-founder (with Cesar Chavez) of the United Farm Workers. Her commitment to activism for social and workers' right has never wavered, and the Dolores Huerta Foundation is dedicated to developing leaders in underserved communities.
Huerta earned a teaching credential from the University of the Pacific and also has received multiple honorary doctorates in addition to being awarded the Presidential Medal of Freedom from President Barack Obama in 2012. She will be addressing the graduates of the College of the Arts, Humanities, and Social Sciences during the ceremony Thursday, May 23, at 9 a.m.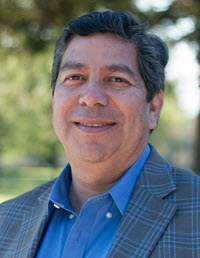 Rizo , a native of Nicaragua, earned a degree in animal science from UC Davis ('82) and a master's from Cornell University ('84). He has lived in the Modesto area since 1986. In 1990 he founded Rizo Lopez Foods Inc, d.b.a Don Francisco Cheese. In 1995 his brother Ivan joined in as partner. The brothers established their plant in Riverbank. The plant grew to employ more than 250 people and in 2012 the business relocated to Modesto. Their products are distributed throughout the U.S.
Rizo, who has been a member of the California State University, Stanislaus Foundation Board since 2014, will be addressing the graduates from the College of Business Administration and the College of Education, Kinesiology and Social Work  on  Thursday, May 23 at 6 p.m.