Stephanie Gamboa puts her degree to work at Lockheed Martin and plans to pursue an MBA.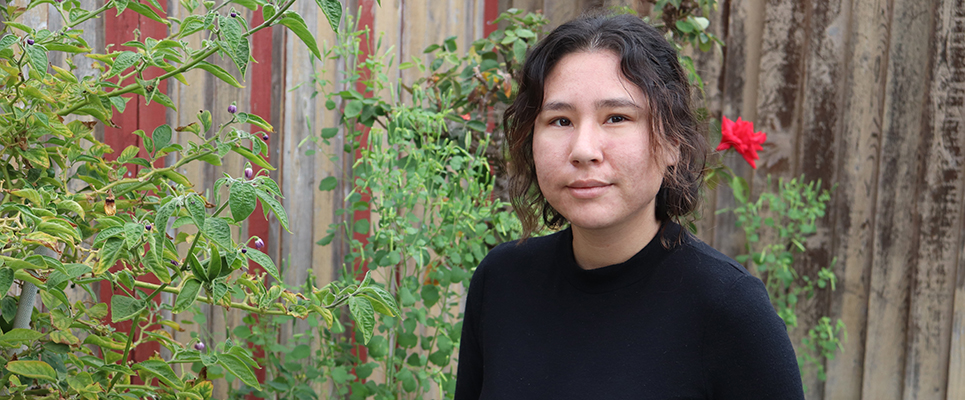 Stephanie Gamboa ('20) graduated from Stan State in December 2020 with a bachelor's degree in computer science. While she plans to continue her education and eventually pursue her MBA, she is putting her degree to work at aerospace company Lockheed Martin.
Gamboa is a software engineer associate specializing in the training and logistics section of the company's rotary and mission systems.
"As a new engineer, I work on different projects and practice agile and scrum techniques, which my experiences at Stan State — both in the classroom and work environment — prepared me for," Gamboa said. "I continue to grow and learn more every day, while also applying the knowledge I gained as an undergrad."
Gamboa credits Stan State for providing her with the resources and support necessary for her to succeed.
"My favorite part about attending Stan State was the community and atmosphere," Gamboa said. "I made long-term friendships, not only with my peers, but with faculty and staff. Additionally, the small campus size allowed me to receive an abundance of support and become more involved."
Gamboa's activities included the Computing Alliance of Hispanic Serving Institutions (CAHSI), the National Science Foundation S-STEM Scholarship program and the Honor Society of Phi Kappa Phi.
"Being involved with these organizations helped contribute to my success," she said. "In particular, the CAHSI and S-STEM programs opened doors and introduced opportunities that I am forever grateful for. I was able to network with other STEM students from around the country and meet professional engineers from different companies."
Gamboa's interest in technology started at a young age, as she was always curious about how things worked. Gamboa was fortunate to attend high school at Stockton's Weber Institute of Applied Sciences and Technology, which has a strong focus on technology and STEM. Her original interest was in mechanical engineering, but her experiences shifted her interest to software.
While Gamboa already has experience in the engineering industry through labs put on by the S-STEM program, she is excited about working at Lockheed Martin and continuing to learn as much as she can.
"I aspire to continue to grow in my career, both by expanding my knowledge in software engineering and moving toward experiencing different fields and roles in engineering."